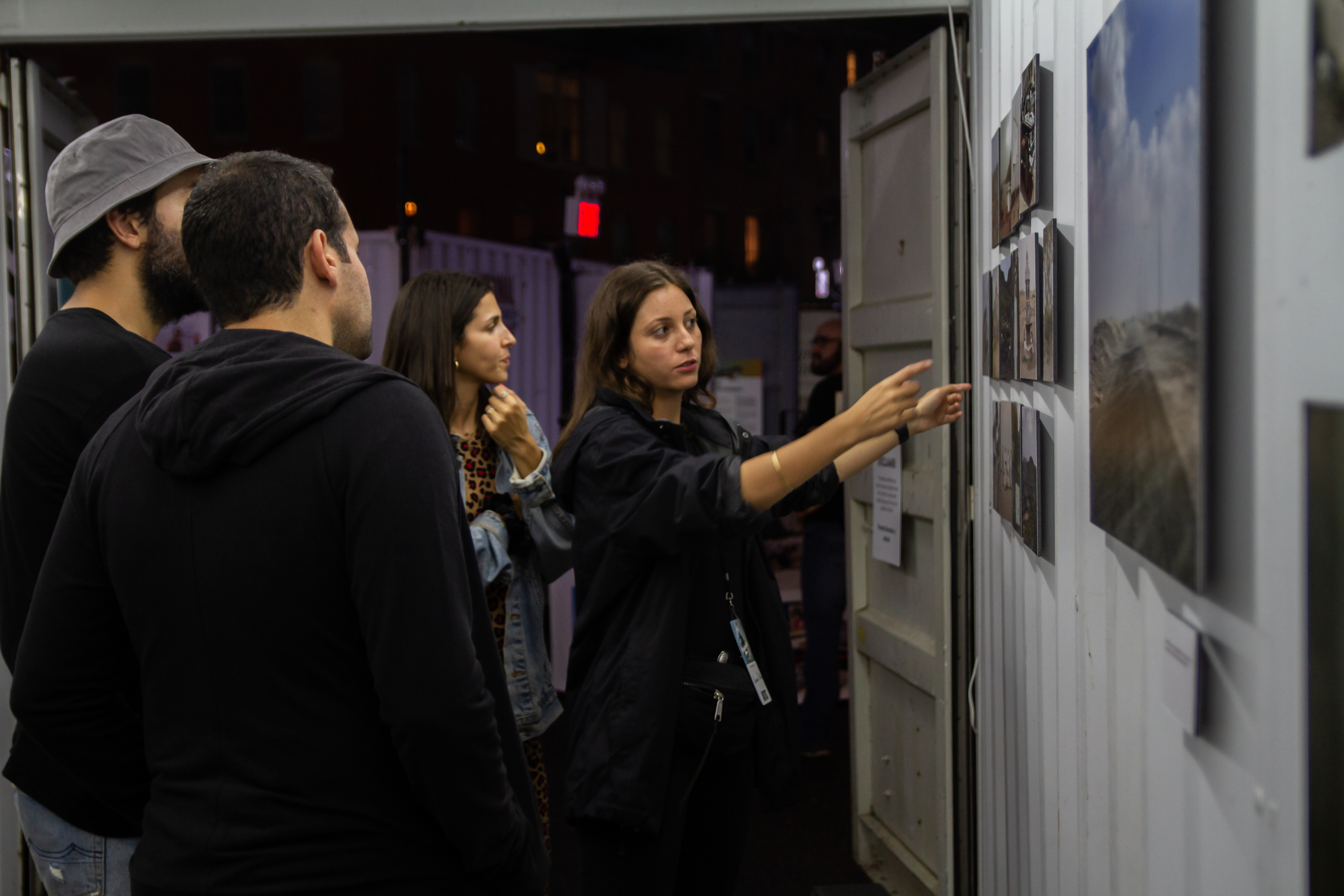 Between September 12-22, 2019, over fifty shipping containers filled with photographs appeared under the Brooklyn Bridge in New York City. Photoville, featuring the work of over 600 visual artists, is a free pop-up photography exhibit that has been drawing crowds for eight years.
This year at Photoville, the Pulitzer Center presented a selection of photos by Nariman el-Mofty, taken during a year-long investigative reporting project on the war and humanitarian crisis in Yemen for the Associated Press. The AP team won a Pulitzer Prize for International Reporting in 2019 for their work.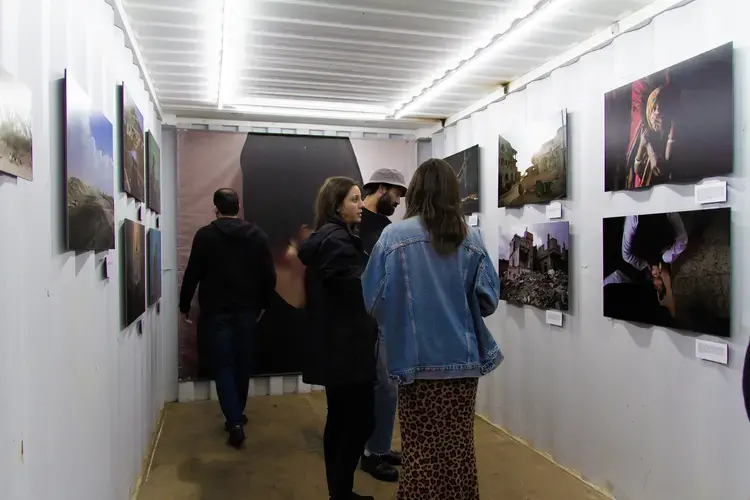 The Pulitzer Center worked with el-Mofty and the Associated Press to curate the exhibit. The exhibit, "Jalila: Surviving War & Famine in Yemen" is dedicated to Jalila, a baby el-Mofty met at a clinic in Hodeidah. It also honors Hagar, a mother of eight who skips meals so that her children can eat.  "My work seeks to humanize people like Jalila and Hagar, rather than continuing a narrative of victimization," wrote el-Mofty. "I hope that visitors viewing the photographs will empathize with their plight."
For Education Day on September 19th, around 800 K-12 students from across New York City visited Photoville on field trips. Multimedia Coordinator Claire Seaton guided middle and high school students through the shipping container, who came in groups led by Photoville volunteers throughout the day.
Claire Seaton discusses the exhibit with students at Photoville's Education Day. Image by Jon Sawyer. United States, 2019.



Among the nearly 150 students who explored the exhibit, three were from Yemen. One student recognized a hill in the background of one of el-Mofty's photos, and shared memories from his time there.  Another translated the graffiti in Arabic from another photo for his friend.
"That looks like what happened to my town in Haiti when the earthquake happened," another student said, pointing to a photo of a house destroyed by a bomb. Many of the students asked questions about what was happening in Yemen, and how photojournalists like el-Mofty do their work.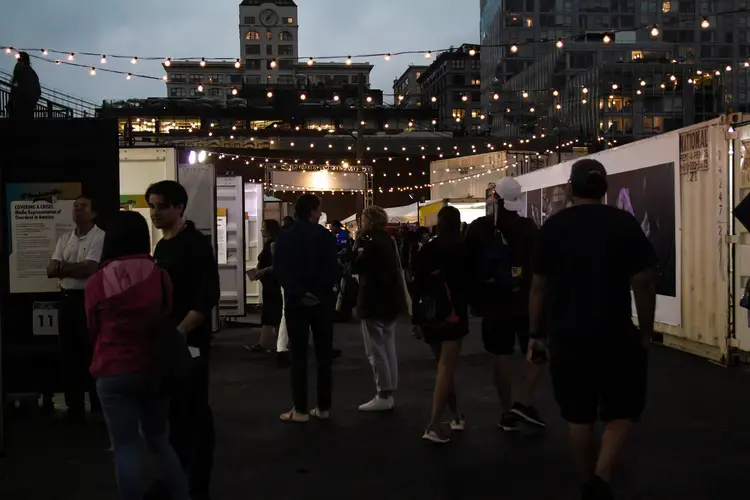 RELATED ISSUES