Pulitzer Center Update July 9, 2018
Staying Safe in War Zones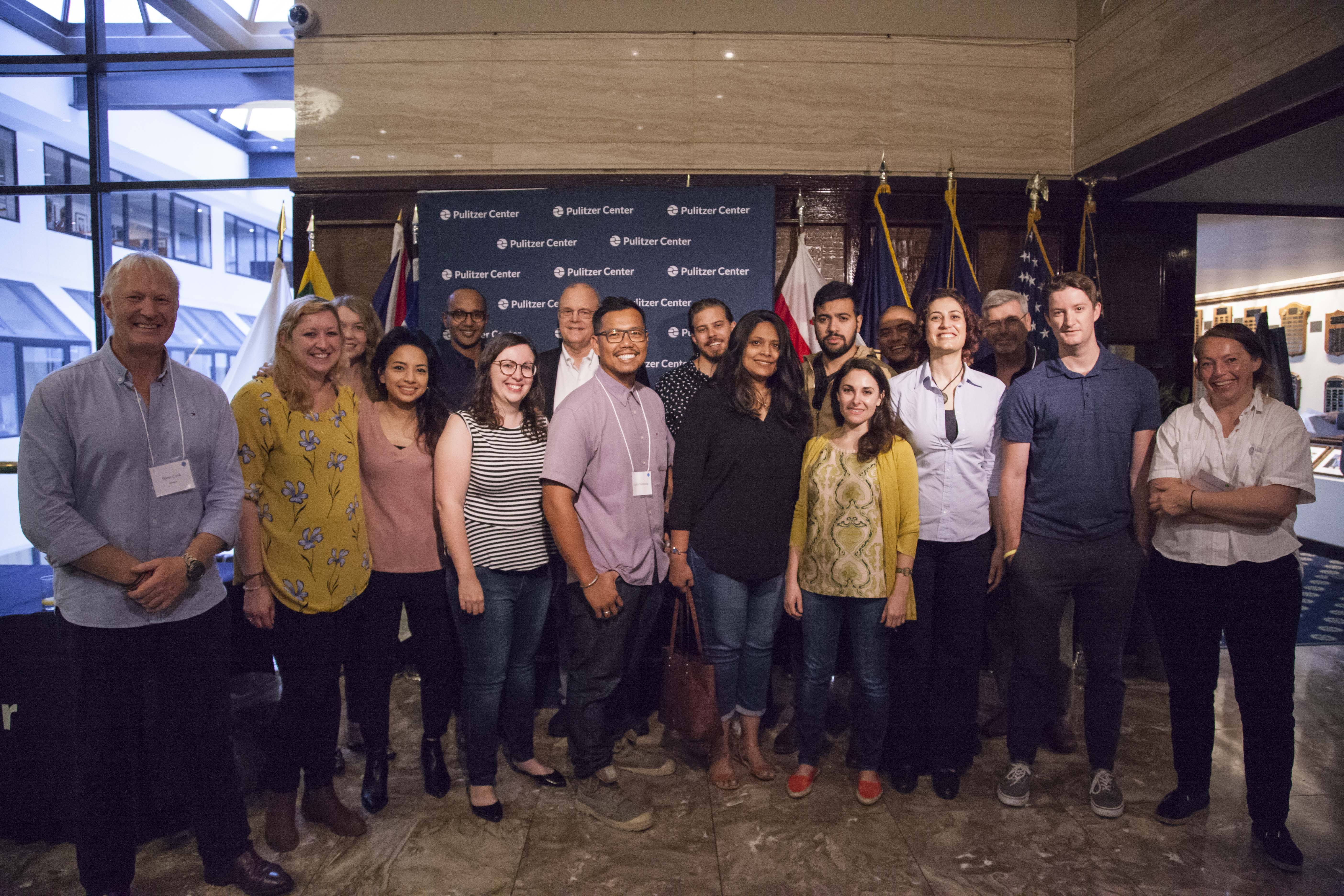 Freelance journalists often expose themselves to great risk during the course of their work. The Pulitzer Center strongly believes that news organizations and journalists have an obligation to recognize these risks, minimize them wherever possible, and prepare properly when it is necessary to work in a dangerous or hostile environment. To this end, the Pulitzer Center teamed up with A Culture of Safety (ACOS) this year to cover the costs of an industry-approved Hostile Environment/First Aid Training (HEFAT) course for 14 freelance journalists from eight countries.
The course was conducted over five days (June 3 to 7) by 1st Option Safety at a training facility in rural Virginia. Trainees learned emergency first aid and sound practices for operating in conflict zones. Much of the curriculum included live simulations to learn about weapons and minefields, and about how to respond to IEDs, kidnappings, and interrogations. Significant emphasis was placed on smart preparation prior to entering a conflict zone.
The Pulitzer Center funded the cost of tuition and course materials for the selected applicants, and, together with ACOS, provided assistance toward the cost of transport and accommodations.
The Center also arranged for participants to attend a two-day conference titled Beyond War: Causes of Conflict, Prospects for Peace, that was held at the National Press Club in Washington, D.C.. The Pulitzer-sponsored conference, which was open to the public, featured workshop presentations by 1st Option Safety and Pulitzer staff.
The Pulitzer Center took responsibility for selecting the 14 candidates—seven women and seven men—from a pool of more than 80 applications. (Two additional candidates were unable to attend because they could not acquire U.S. visas.) The feedback was overwhelmingly positive:
"Thank you to the freelance journalists who let me bandage them, held my hand in terrifying role-playing scenarios and reminded me of why we all love this job. And thanks to our trainers, who made us better, and safer, journalists, and had a knack for making us laugh."
—Brooklyn-based freelance reporter Rebecca Gibian
"Just finished the most incredible week's #hostileenvironmentandfirstaidtraining with @pulitzercenter and @1stOptSafety with the very best instructors… and 14 totally awesome grantees from all over the world. Freelancers everywhere: you NEED this course."
—Asia-based freelance reporter Corinne Redfern
"I just wanted to drop you all a note and say how much I appreciated the chance to participate in the HEFAT course last week in Virginia. I am still digesting a lot of the information I learned -- from the violent (car doors don't stop bullets) to less obvious dangers: reheated rice is a bacteria nightmare, apparently?... It was a wake-up call, and I've been sharing lessons learned with other journalist friends. Steve, Allie and Jim were outstanding instructors and obviously care about us and what they do."
—Brooklyn-based freelance reporter David Herbert
"I want to thank you for giving me the opportunity to train with such a fantastic, intuitive and creative course, giving me a valuable insight into the working life."
—India-based freelance photographer Tanmoy Bhaduri
"I've just spent a week doing hostile environment first aid training with this group. Amazing experience and I hope more people join the @pulitzercenter and @1stOptSafety!"
—Washington D.C.-based freelance reporter Sasha Ingber