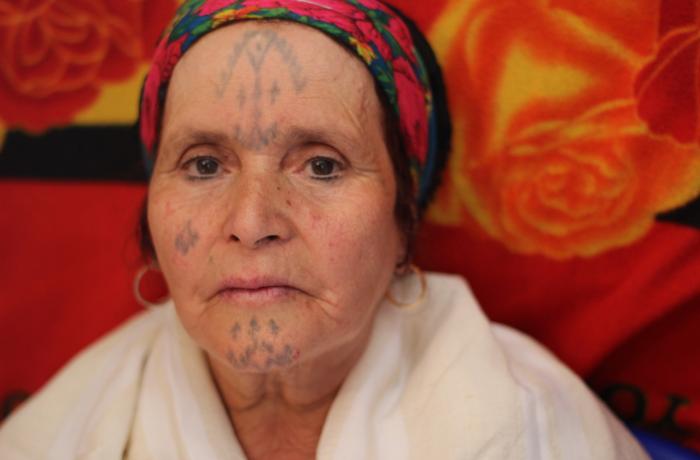 The Society of Professional Journalists (SPJ) recognized Pulitzer Center student fellow Anna Van Hollen, a 2012 graduate of Pulitzer Center Campus Consortium member Davidson College, with a national first-place Mark of Excellence Award in feature writing for her Pulitzer Center project "Palestinian Youth at a Crossroads." The national winners were chosen from a pool of 12 regional winners; the entire contest had over 4,600 submissions this year.

The project, which examined the West Bank's younger generation in a time of a slow economy, complex political discussions and stagnant peace processes, will be recognized as the national winning entry at the Excellence in Journalism 2013 conference August 24-26 in Anaheim, California.

Wake Forest University senior and student fellow Yasmin Bendaas's entry in the SPJ's annual Mark of Excellence contest garnered a regional first-place award in feature photography, as announced at the Region 2 spring conference. "Behind Algeria's Tattoos: A Portrait Series," received first prize in the "Feature Photography (Small)" category. The photos explore the intricate tattoos on the faces of Chaouia women in Algeria, and their contribution to identity, their symbolic meaning and reasons for their disappearance.

A University of Chicago student fellow, senior Adam Janofsky, received a Mark of Excellence Region 5 second-place award in the online in-depth reporting category for his 2012 Pulitzer Center project "Thailand's Trash: Is There Room for Sustainability?" His work looked into conservation failures and possibilities in the rapidly developing nation and on its coastlines.

Region 2 consists of colleges and universities in Delaware, Maryland, North Carolina, Virginia and Washington, D.C. Region 5 encompasses schools in Illinois, Indiana and Kentucky.

According to the Mark of Excellence Award web page, judging for the regional and national competitions includes the following criteria: accuracy and completeness; enterprise and ingenuity; significance and effectiveness; creative use of the medium's unique capabilities and adherence to the SPJ Code of Ethics.

The Society of Professional Journalists, whose slogan is "improving and protecting journalism since 1909," promotes the continuation of an ethical and dedicated free press as a crucial aspect of democracy.

The Pulitzer Center's Student Fellow program is made possible by its Campus Consortium initiative, a partnership with nearly two dozen colleges and universities around the country.

Editor's note: This post was updated Wednesday, May 1 after the Pulitzer Center received word of Van Hollen's national award.
In Thailand, one of the world's most rapidly developing countries, sustainability often takes the...
RELATED ISSUES