Pulitzer Center Update February 5, 2018
Screening of Rikers Island Documentary Prompts Discussion of Mass Incarceration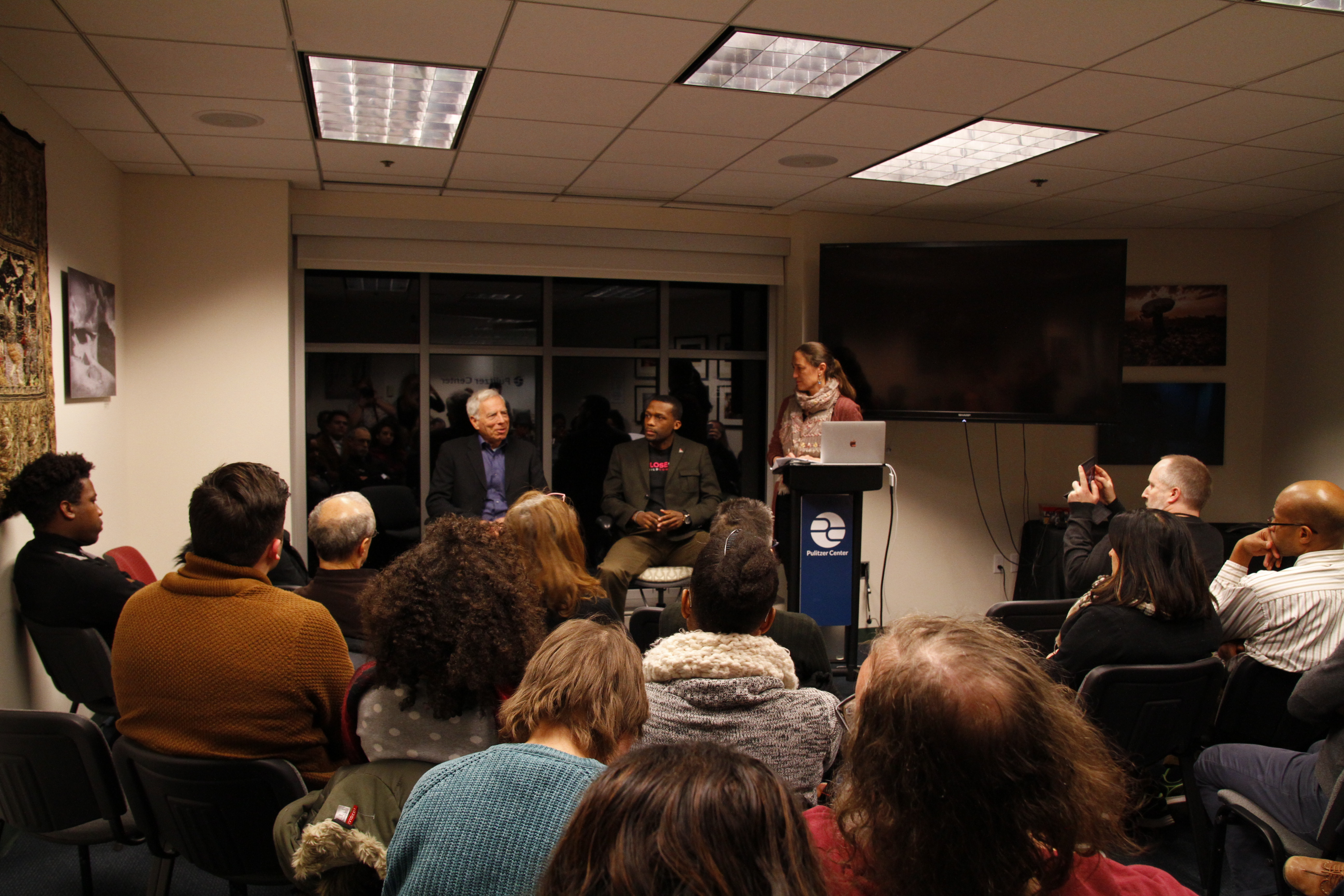 On Thursday, February 1, the Pulitzer Center and Public Square Media hosted a screening of the documentary "RIKERS: An American Jail." The film was followed by a panel discussion with former Rikers inmate Johnny Perez and filmmaker Marc Levin and moderated by Pulitzer Center managing director Nathalie Applewhite. Levin and Perez addressed the challenges of making the documentary, as well as systemic problems with the American incarceration system. 
"We can release every single person in America who is incarcerated for a non-violent crime, but still have the largest incarcerated population in the world," Perez said.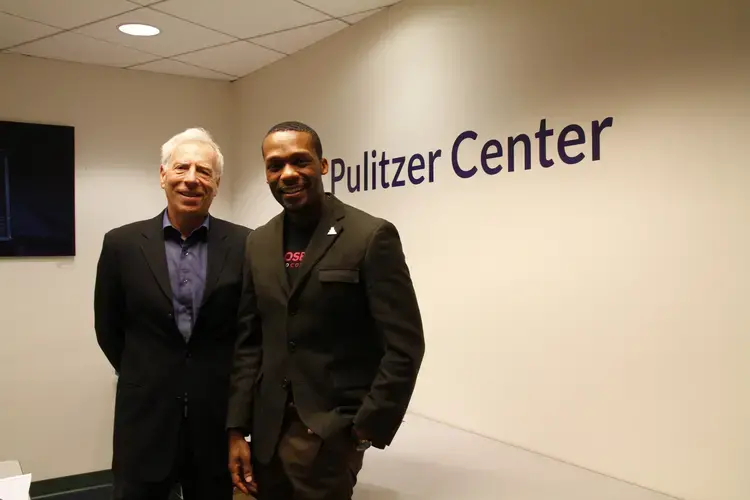 The film prompted a discussion from the audience about why the public allows a place like Rikers Island to continue operating. From difficulties treating mental illnesses to criminalizing addiction to the moral and ethical questions posed by solitary confinement, some viewers were left with the same realization that Levin and Perez had when working on the film: we need to do better.
"The larger issue is us as a society," Levin said. "Who are we as a people that this is what we do to our fellow citizens? The bottom line is why spend all this money and put all these people in these brutal, savage conditions? It doesn't make us safer."
In April 2017, an independent commision tasked with studying Rikers Island recommended closing the complex. They presented a 10-year goal, which would work to remove all inmates from Rikers. The New York City council and mayor have both expressed support for the plan, which has been encouraging for Levin and Perez.
The event was held in part to launch the Pulitzer Center's new "World of Difference" initiative, a three-year effort to report on mass incarceration in the United States and around the world. The first year of the initiative is supported by a $200,000 grant from the Art for Justice Fund.
"The Pulitzer Center is honored to receive this support from the Art for Justice Fund," Applewhite said. "Incarceration is an issue we're passionate about covering with the depth and sensitivity it deserves, and this grant makes that possible. We're eager to receive proposals from journalists committed to covering issues and working with our education partners to extend the conversation to youth around the country."