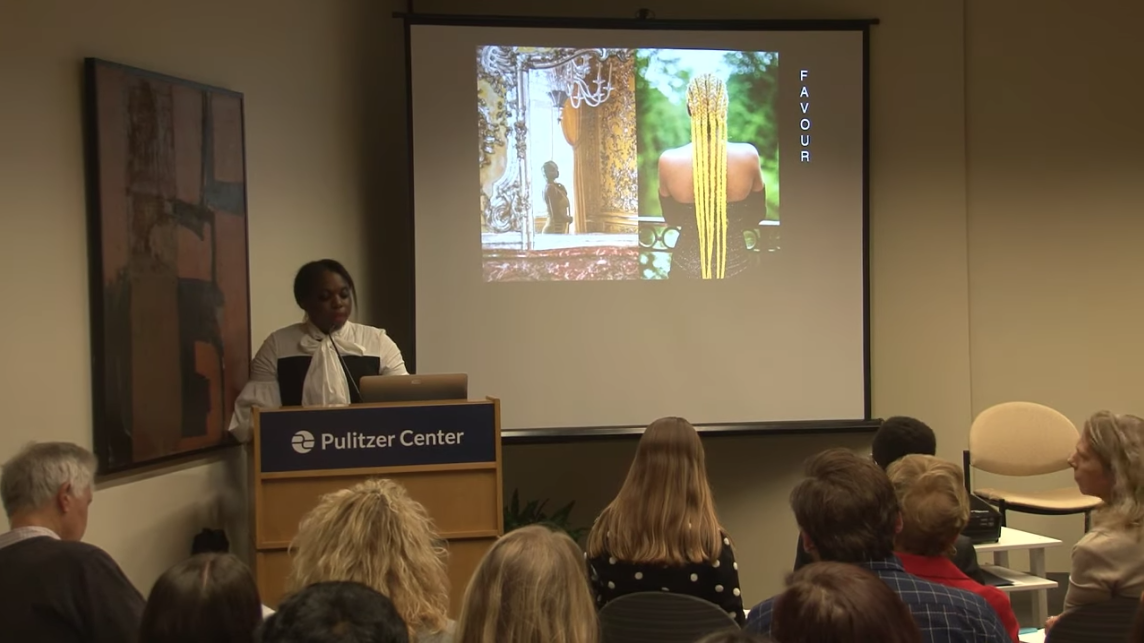 The San Francisco Chronicle featured 2019 Reporting Fellow Angèlica Ekeke in a recent column to discuss her work, artistic vision, and life in the Bay Area. Ekeke is a current student at the UC Berkeley Graduate School of Journalism, a Campus Consortium member.
The Chronicle spoke to Ekeke for the "Creative Lives" column, which focuses on creative professionals living in the San Francisco Bay Area. The article introduces Ekeke as a "self-taught musician who writes compositions by ear" with a background in film and photography. Ekeke's specialty is a form of hybrid storytelling, which she calls "visual symphonies."
Each symphony includes images, film clips, lyrics, and instrumental scores composed by Ekeke, according to the Chronicle.
"It was just this idea that had been boiling in me since forever: How can I use music and film together in a journalistic way?" Ekeke says in the article.
For her Pulitzer Center reporting fellowship, Ekeke traveled to Germany to document the lives of Nigerian refugees living in the country. Her project, "The Forgotten OneƵ," compares the ideas of fantasy and reality. Ekeke recently shared work from her reporting trip at the 2019 Washington Weekend.
"I want to make this project transnational, to spark conversations about how two of the world's most powerful countries are treating refugees," Ekeke says in the article.
To read the full story, please visit the San Francisco Chronicle website.
RELATED ISSUES