Pulitzer Center Update February 21, 2013
San Diego Latino Film Festival Features Documentary by Free Spirit Media Students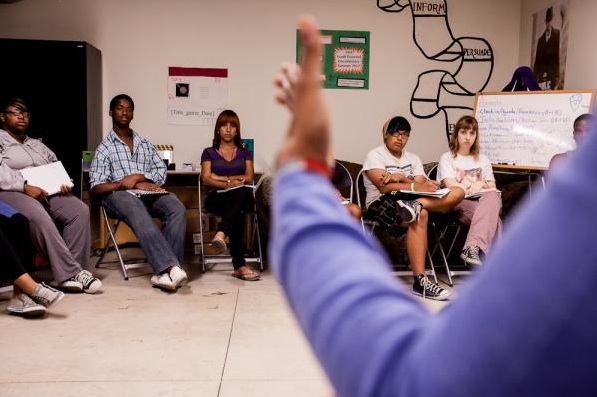 Dream Chasers, a film produced by Free Spirit Media students working in collaboration with Pulitzer Center journalist Jesse Hardman, will be shown at the Youth Visions Showcase of the 2013 San Diego Latino Film Festival.
Dream Chasers explores the significance of the DREAM Act and features the personal account of an undocumented teen preparing to graduate from high school. Chicago students Ezabella Duran, Miguel Garcia and Yalinne Graduño produced the film during a 2012 summer documentary filmmaking program hosted by Free Spirit Media and the Pulitzer Center.
At the start of the summer, Pulitzer Center journalists shared their international reporting projects and encouraged students to explore how topics highlighted in their reporting connected to issues in Chicago. Hardman's reporting on Burmese migrant workers in Thailand sparked the students' interest in examining the experience of undocumented young people in their city. Hardman mentored the team throughout the six-week program.
The festival will take place March 7-17 at Digiplex Mission Valley Cinemas in San Diego. Dream Chasers will screen at the Youth Visions Showcase on March 9 at 3:00 pm and March 14 at 10:00 am.