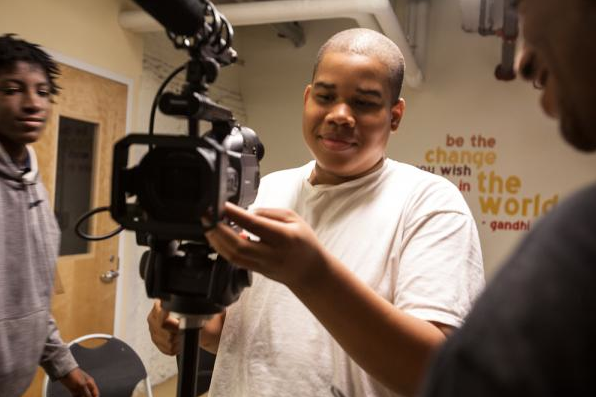 Also check out the write-up and photo gallery from our 2013 collaboration with Free Spirit Media.
At the end of the video report "Not for Sale," hands spring up for questions from an audience of about 30 adults and teenagers. The documentary looks at the issue of teen sex trafficking in Chicago and it has caused a bit of a stir. The filmmakers are present and do their best to answer questions. It's an impressive bit of journalism, especially considering the reporters are high school sophomores and juniors.
"Not for Sale" was one of four films created during a summer documentary film-making workshop for Chicago teens. For the third year in a row this collaboration between the Chicago-based Free Spirit Media and the Pulitzer Center on Crisis Reporting brought seasoned reporters together with aspiring documentarians to tackle topics of impact through video.
During the launch of the program, the four visiting journalists presented their global reporting projects on issues like migrant workers in Thailand, child prostitution in Haiti, reproductive health in Liberia, and gang rape in Pakistan. The next step was for the students to explore how those global topics related to issues in the students' own communities.
Ezabella Duran: "My favorite part is, I think, the beginning. You know, to see the journalists and their work and be able to talk to them, and also, thinking of an idea for our documentary with them."
The students picked topics that would be challenging for even experienced journalists. Working groups started by making a "mind map," listing the different issues that affect girls in their communities. "Not for Sale" came out of one group's desire to cover an issue--trafficking and teenage prostitution--they felt hadn't been covered by the mainstream media.
Journalist Lisa Armstrong, who has written about this topic in Haiti, guided the group of four students as they began to investigate.
"I was really impressed by the fact that the young ladies in my group chose to tackle this topic, and that they kept reporting even when people canceled interviews or turned them down outright," said Armstrong.
Another team took on the issue of undocumented teens, and the quest of many to find a way to get to college despite their status. The team of three that produced "Dream Chasers" sought out immigration experts in order to understand the issue better. They told the story of one student, willing to show her face on camera, who is struggling with her status as she nears graduation.
Miguel Garcia: "My favorite part is editing. It's fun to see how all these different interviews that are really long come together in a short little piece that's really strong and influential to people."
After hearing about the Supreme Court's decision to uphold President Obama's health care law, announced the day before Free Spirit's kickoff, one team wanted to know what access to health care looked like in their community. Their project, "Your Health, Your Choice?" examined how lives might change due to the new law. They interviewed local health experts and recorded a powerful story from a custodian at their school whose uninsured sister received inadequate care—and died shortly thereafter.
"My team's drive to take their curiosity about a very complicated topic and produce a great piece full of voices that are usually left out of more traditional media reports on Obamacare was exciting to watch," said Jake Naughton, the multimedia projects coordinator at the Pulitzer Center. "They worked hard to find sources from their community to speak candidly. It was great watching them transition from learning to teaching."
The fourth group of videographers examined the issue of sexually transmitted diseases among Chicago youth in a short film, "We're #1." The title was meant to draw attention to the fact that Chicago youth have some of the highest rates of sexually transmitted diseases in the country. The team managed to get two youth to open up on camera and share very personal stories about their experiences with STDs.
The students also used creative filming techniques to conceal the identity of the teenagers who shared their personal stories. This allowed them to include intimate stories while respecting the privacy of those interviewed.
"I was very impressed with the qualify of work from the group. They performed at a level that I would expect from my graduate students," said journalist and filmmaker Habiba Nosheen who teaches at Columbia University's Graduate School of Journalism. "They did a great job at accessing people in their community and to address the larger issues that might be behind the high levels of STDs among the youth in Chicago. I was very impressed."
RELATED ISSUES

Issue
Migration and Refugees
Migration and Refugees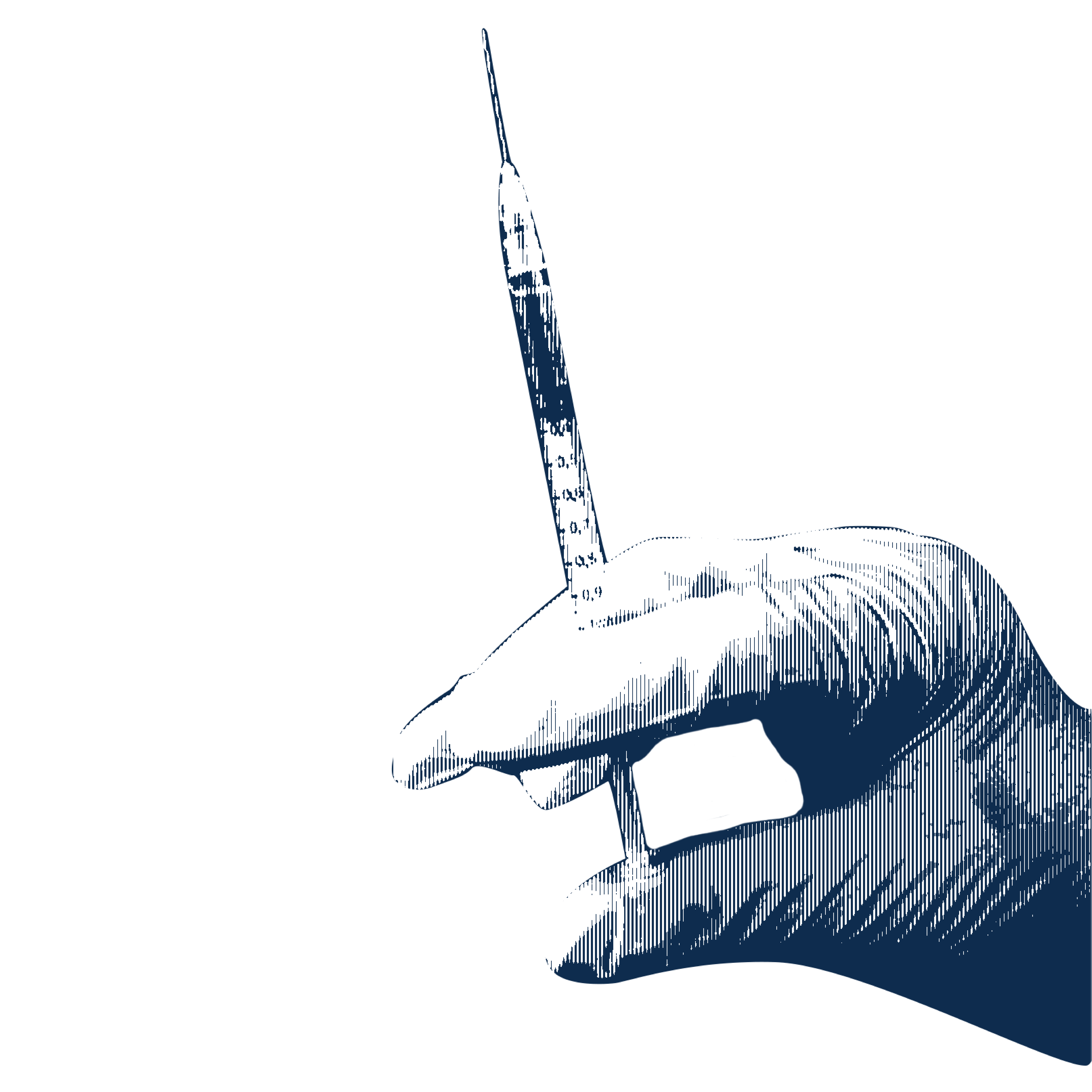 Health