Video by Daniel Vasta. United States, 2023.
In a small northern Appalachian city, there is a thriving drag scene and community. Despite most representation, rural queer people do exist, and violence and harassment are not their only experiences.
Photographer and Pulitzer Center grantee Michael O. Snyder set out to document this vibrant and resilient community in Cumberland, Maryland. He teamed up with writer, podcaster, and fellow grantee Rae Garringer, who has been gathering oral history interviews with rural and small-town LGBTQ+ people across the United States for the project Country Queers. Together, the pair created "The Queens of Queen City," examining what drag culture means for the legacy (and the future) of the LGBTQ+ community in a struggling Appalachian community.
Photographs from the project are now featured in an exhibition at the Saville Gallery in Cumberland, organized by the Allegany Arts Council. On July 29, 2023, the gallery was launched with an event, including an artist talk, panel conversation with community members, and drag performances in the gallery.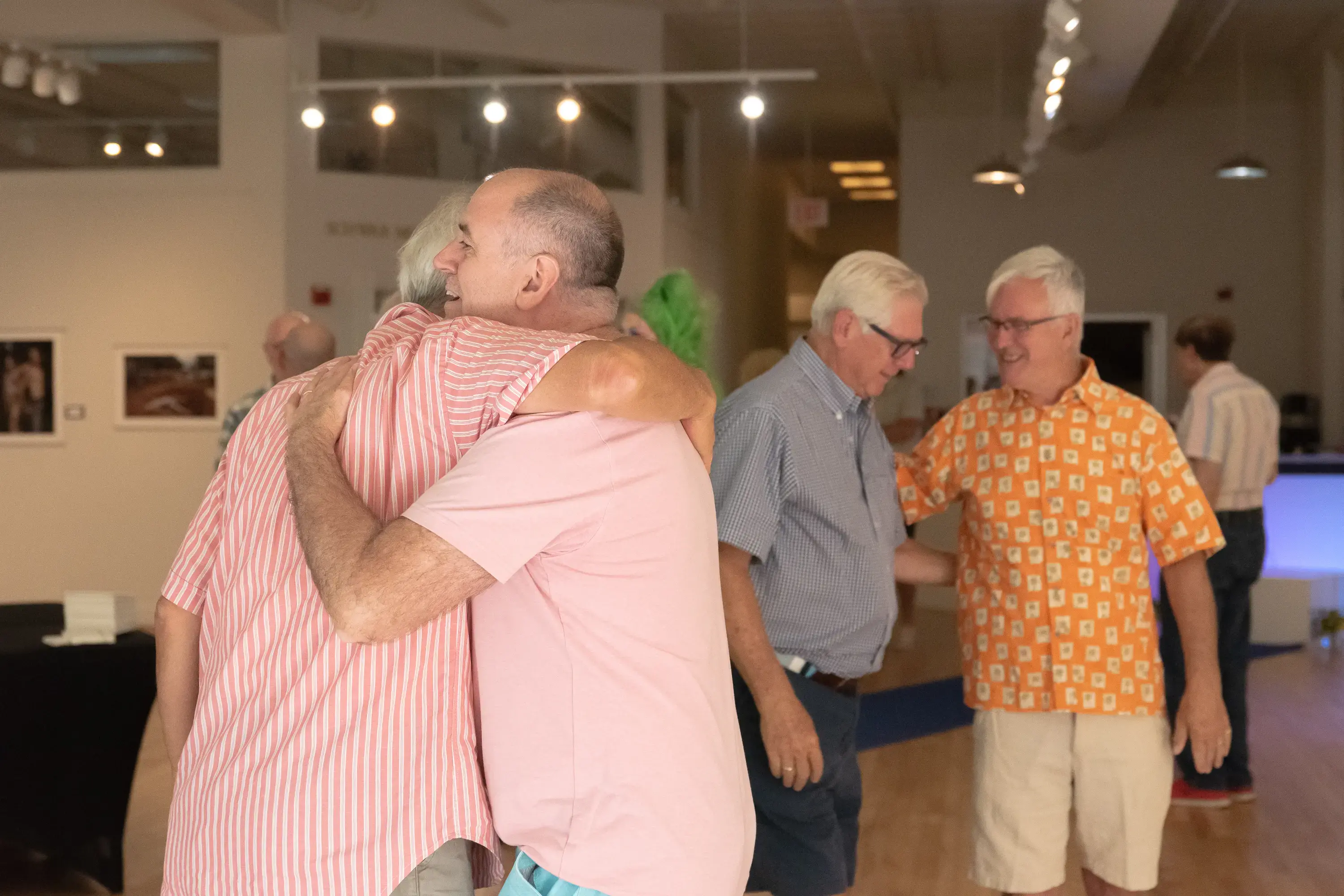 In his artist talk, Synder shared that he began working on this project 10 years ago, when he was in Cumberland and saw an advertisement for a drag show in the paper. A bit surprised, he decided to attend.
"This is a region that is self-professed hillbilly country, and it's got its gifts and its graces for sure, but it's not, maybe, best known for being tolerant towards sexual nonconformity," Snyder said. "We were both impressed, surprised, and delighted to see that some of our small-town neighbors would dare to be so outrageously, fabulously, queer in public and on stage."
In the "Queens of Queen City" article, Garringer spoke to the erasure of queer elders, especially with recent legislation aimed at keeping youth away from queer and trans adults. The panel conversation dove into the necessity of community and remembrance.
"I didn't anticipate, at 48 years old, almost, that I would be considered an elder in a community," Cumberland Pride organizer Heidi Gardner said. "But we do have loss. We do have an entire generation where I don't have as many people to look to, so I'm super grateful for the people who are my age and older who are willing to tell stories. And that's why we're working so hard to form a strong community that interacts with you all, so that you can tell the stories of the people that you knew."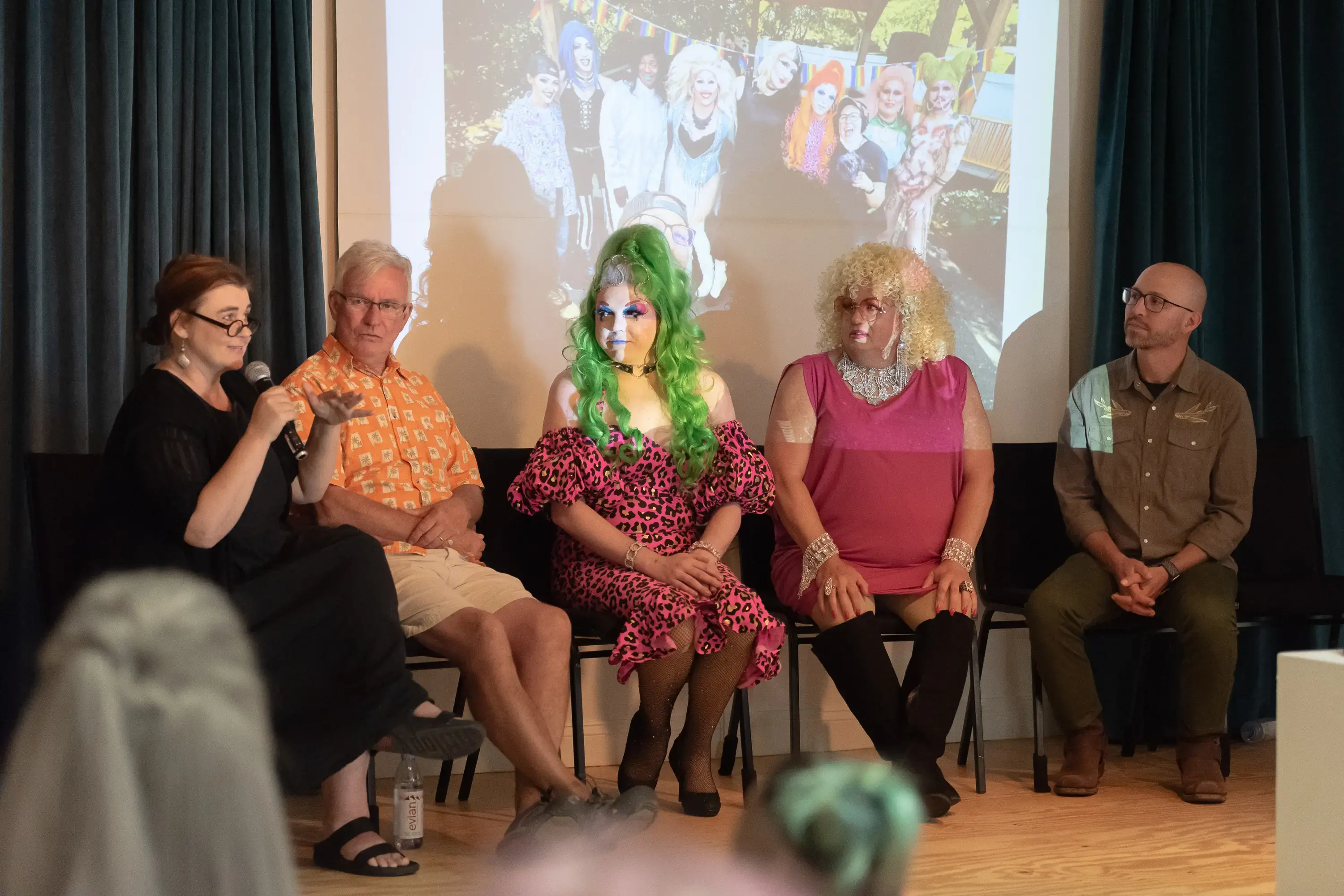 The panel—including drag queen performers Christian Diane and Mary Jane LaFay, along with queer community elder Greg Malloy—discussed how the queer community is tightly-knit, out of passion and, often, necessity. As identities are invalidated and erased from history, LGBTQ+ people rely on each other to pass down their community's history and preserve the legacy of those who fought before them.
"A lot of gay people tell you drag saved their life, or their drag family saved their life," LaFay said. "You feel like you're going at it alone for so long, and then you find people who are just like you, going through the same thing, and you become close, you become family. That's just how it be."
"We make our own family," Diane said. "We have the family we were born with and then we're the family we make. I've got a lot of people out there tonight who are my own family and I thank each and every one of you."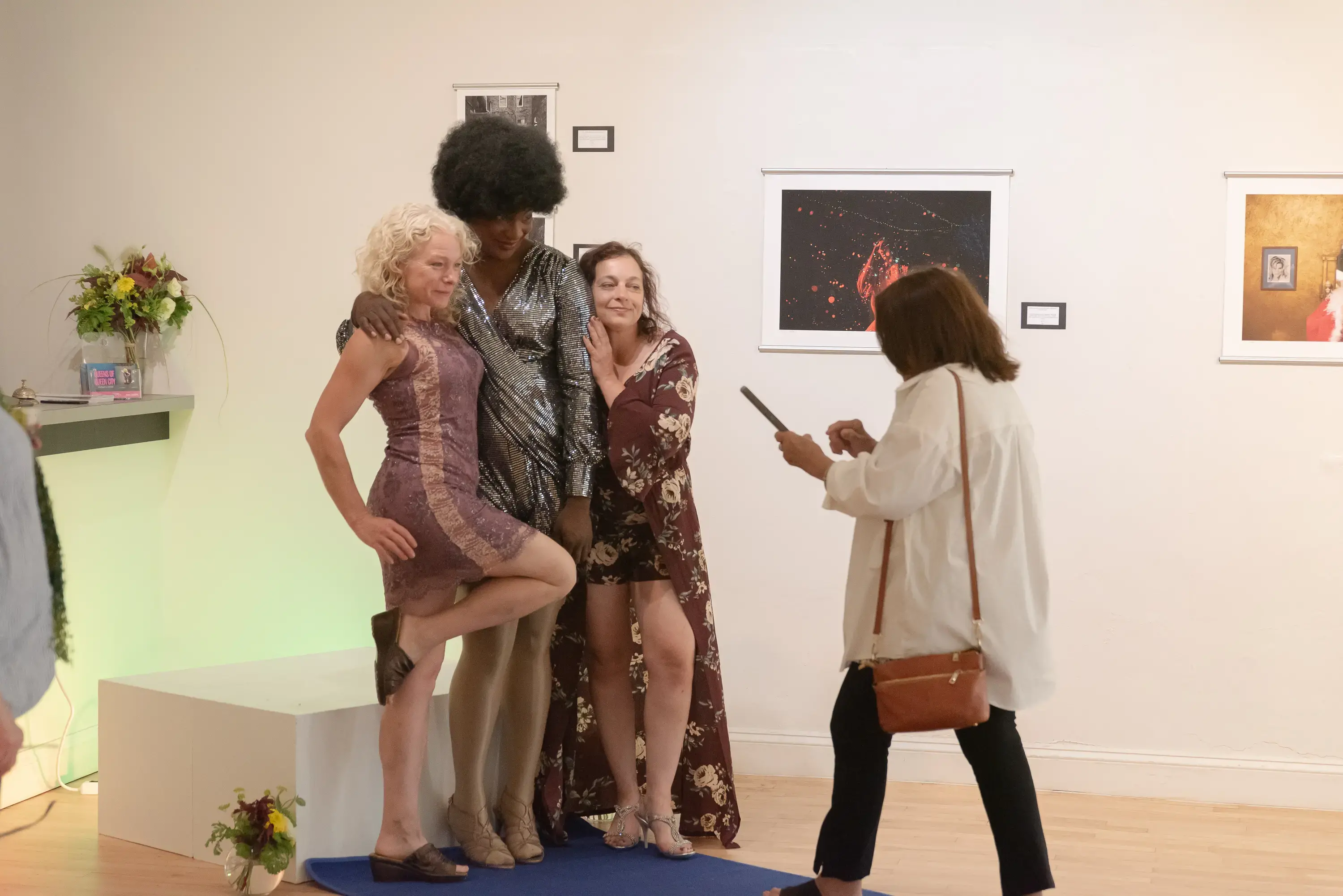 Cumberland's Pride celebrations began in 2017, and the community has seen exponential growth in attendance over the years. The drag community has been a big piece of leading that charge, and "making what's invisible, visible."
"Back in the day, talking the '80s, a lot of gays were even self-conscious to be seen with drag queens," Malloy said. "It was a stigma within a stigma. So, to see the community being embraced by the mainstream community, it's been a joy to witness."
Following the panel, the gallery featured short drag performances by the queens. When an audience member asked for recommendations on how to get involved in the drag community, Diane encouraged them to ask for help from current queens and to just take the leap.
"Go out there, have fun, and if people don't like the way you look, f--- 'em," Diane said.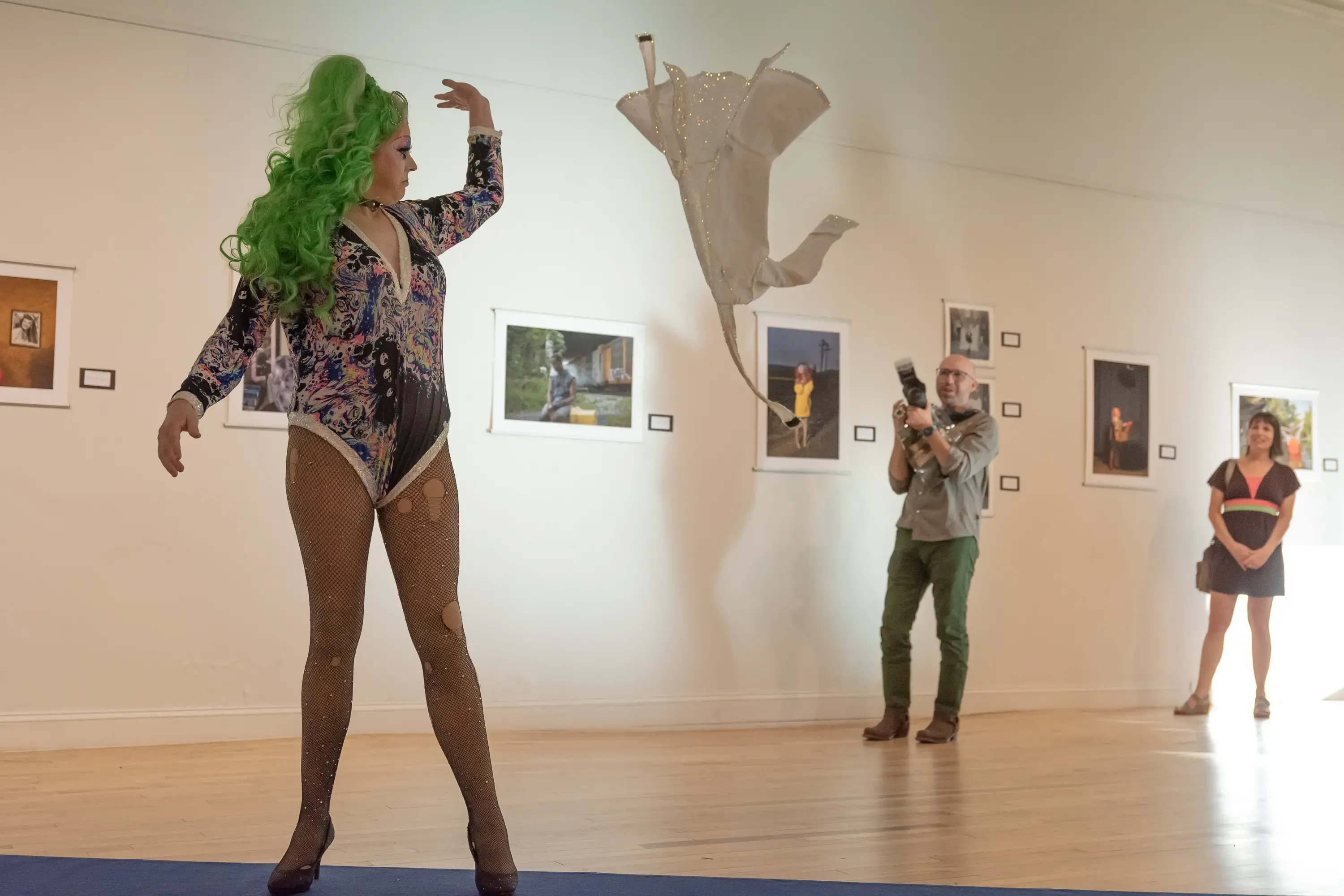 Among many expressions of gratitude, Snyder thanked the Pulitzer Center for its contribution and support in making his project possible.
"I want to give a really big recognition for the Pulitzer Center, who supported not only the creation of this project, but … even more importantly, went above and beyond to support the programming tonight," Snyder said. "They are supporting this [event], helped with the prints, and helped with getting folks here on the stage to talk with you guys and present back to you. That kind of impact, that focus on generating community dialogues and engagement, that's why I do what I do. So I get really excited when a funding body is eager and excited to support that part of journalism as well."
The gallery is open to the public at the Saville Gallery in Cumberland 11:00am-5:00pm EDT daily until August 19.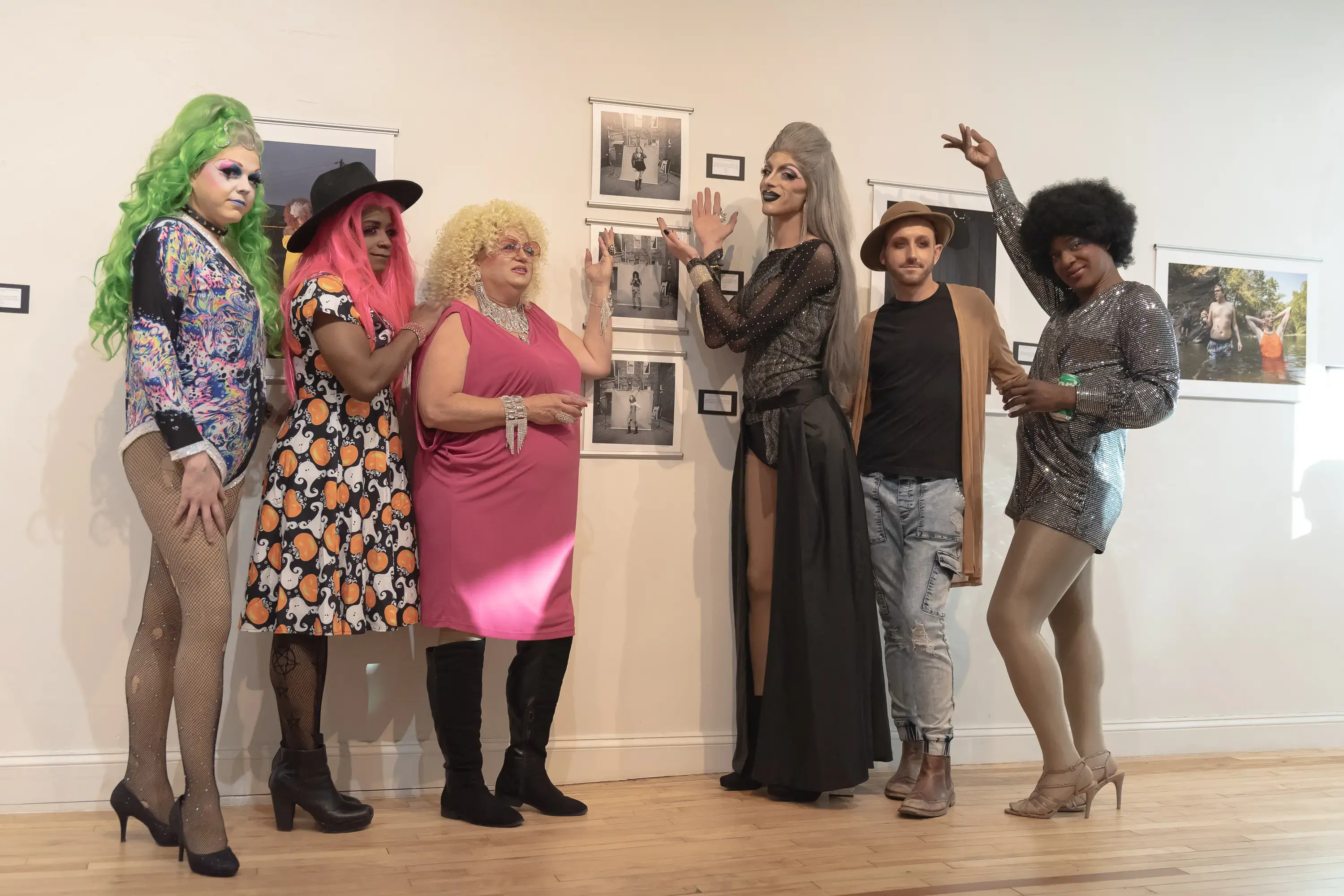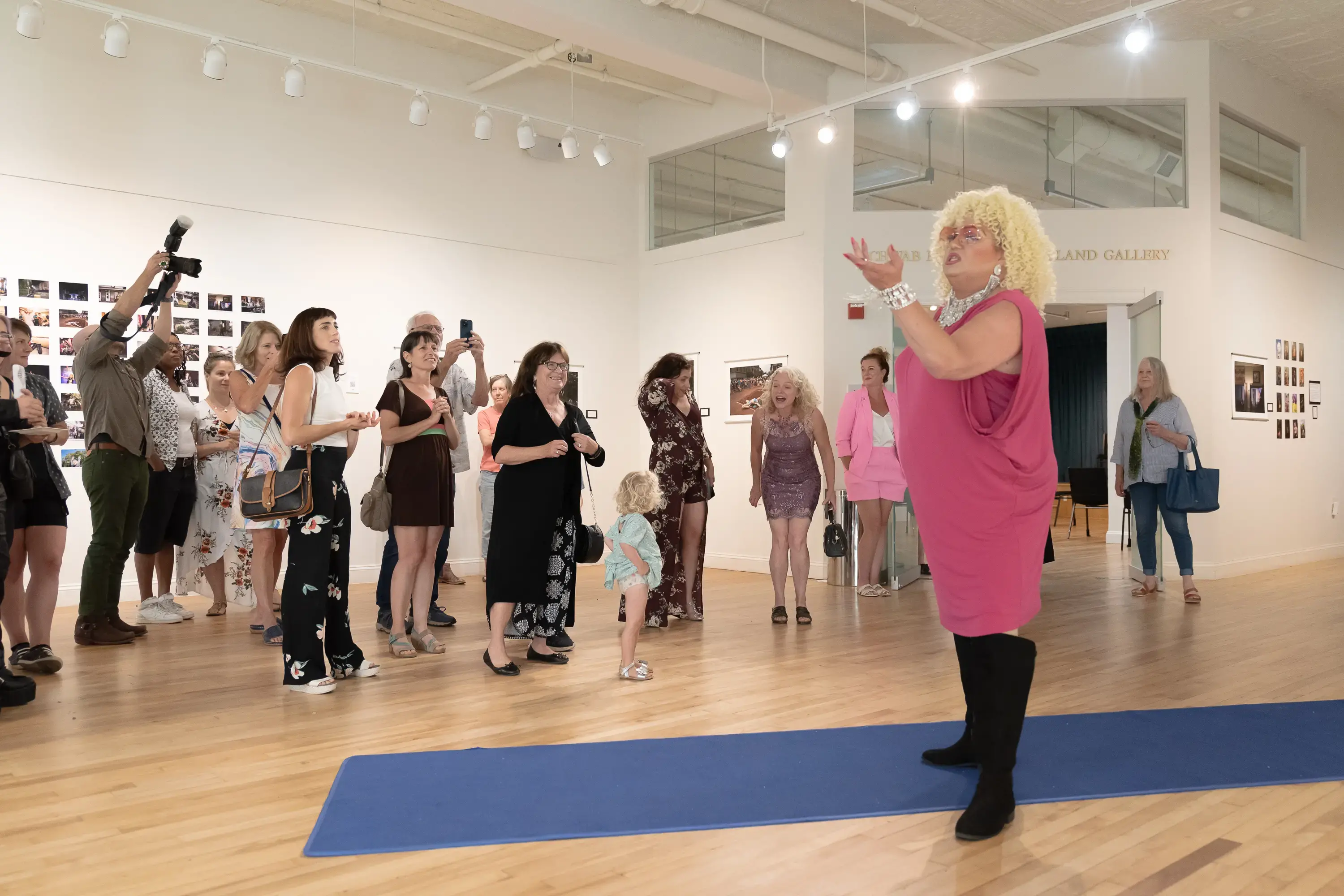 RELATED ISSUES