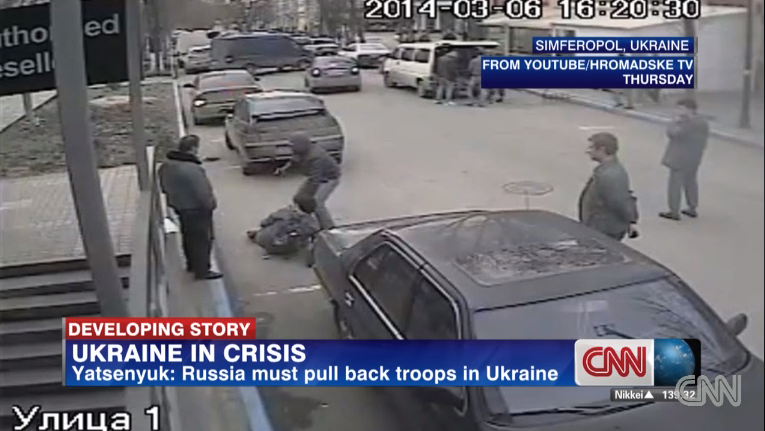 Tape from a security camera in Simferopol, Crimea shows Pulitzer Center grantees Dimiter Kenarov and Boryana Katsarova being attacked and mugged by Russian soliders and masked gunmen. The journalists, who are safe now, were robbed of their camera equipment and cell phones by the assailants, one of whom pointed a gun at Kenarov's head.

"We are both a little shaken, but feeling OK now. Boryana has a second camera and I just bought a new phone," Kenarov e-mailed us. "What seems very worrying is that attacks on foreign journalists are becoming more and more frequent. There seem to be absolutely no rules here."

For the full video, go to CNN.
RELATED ISSUES