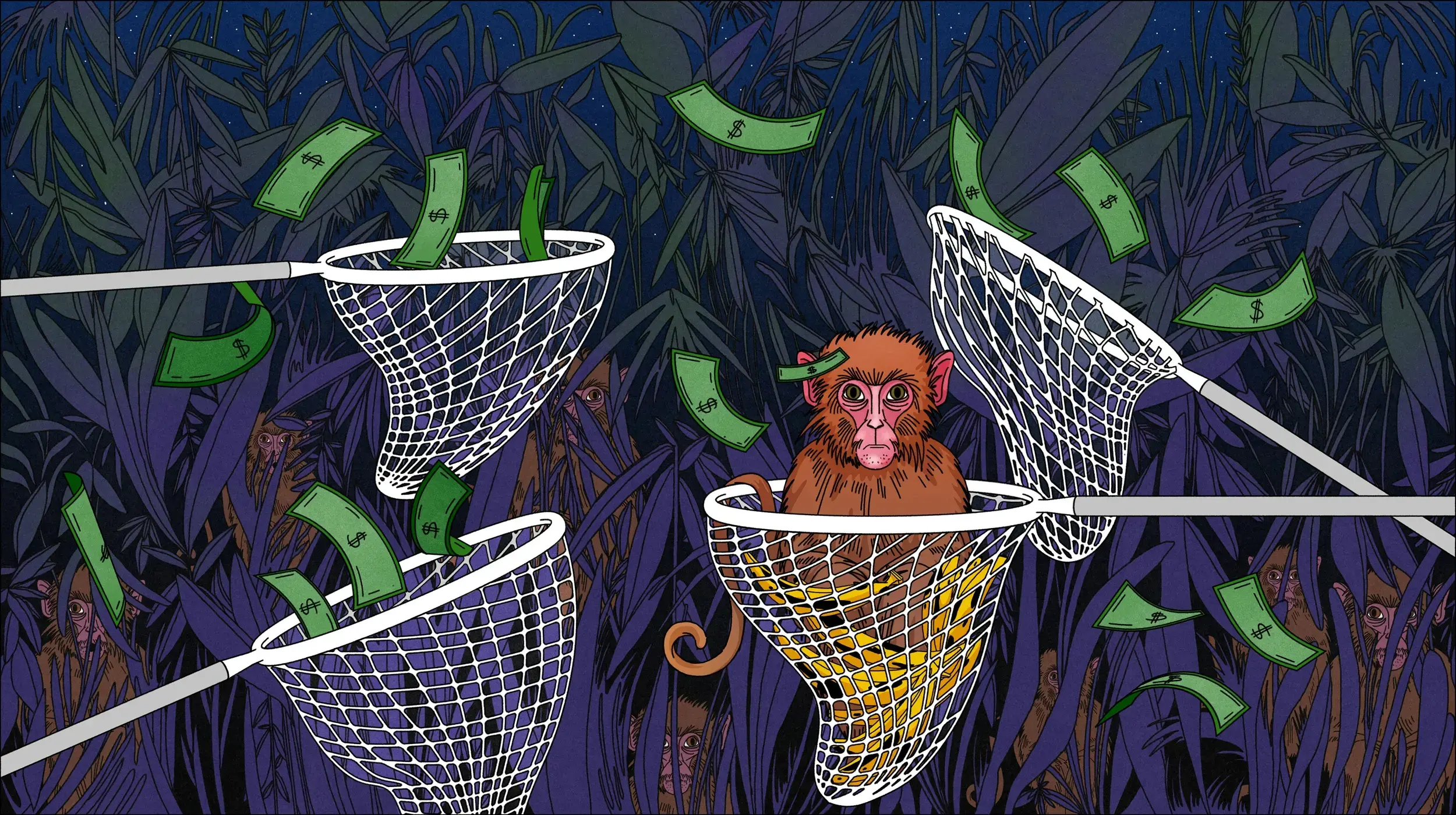 The Pulitzer Center-supported report "How the Race for a COVID Vaccine Enriched Monkey Poachers and Endangered Macaques" has won a 2023 Dateline Award in the Television-Investigative Journalism category.
The awards were announced by the Washington, D.C., Chapter of the Society of Professional Journalists at its annual Hall of Fame and Dateline Awards dinner held at the National Press Club in D.C. on June 13. They "honor the best in local journalism throughout Washington D.C., Northern Virginia and Maryland," according to the awards announcement.
"The scope of outstanding journalism that takes place each year in the D.C. metro area is astonishing, and our annual SPJ chapter dinner is a wonderful way to acknowledge that work," SPJ Chapter President Denise Dunbar said in the announcement.
The story was a collaboration between the Pulitzer Center's Rainforest Investigations Network, NBC News, and the Southeast Asia Globe, reported by a team that included Pulitzer Center Rainforest Investigations Fellows Andrew Lehren and Anton Delgado.
The team's reporting unveils a little-known side effect of the United States' rapid production of the COVID-19 vaccine: a thriving global industry of illegal monkey trafficking for laboratory studies. The increase in demand has driven the endangerment of the long-tailed macaque, a monkey species native to Southeast Asia. Prior to the pandemic, Cambodia supplied roughly 25% of research monkeys to the U.S. In 2021, that number jumped to 60%.
Lehren and Delgado found that lax oversight of breeding farms has allowed poachers in Cambodia to trap in the wild and attribute their supply of monkeys to farms, yielding high profits. At the height of the pandemic, one long-tailed macaque could fetch $40,000 on the U.S. market.
The story is part of a larger Center-supported project, Deforestation and the Global Supply Chain, in which Lehren examines corporate and government responsibility for rainforest degradation. He exposes how products including baby wipes, Adidas clothing, and Tesla car batteries come at the expense of rainforest ecosystems.
Lehren is an award-winning journalist who works as a senior editor with the NBC News investigations team. Previously, his reporting has won Polk and Peabody awards, among many other honors. Delgado has reported extensively from Cambodia on wildlife trafficking and now works as a multimedia journalist for the Southeast Asia Globe. He is a Rainforest Investigations Network Fellow and a 2020 Reporting Fellow alum from Elon University.
Read more about the Dateline Awards and see the full list of winners here.
RELATED INITIATIVES