Pulitzer Center Update May 29, 2019
Pulitzer Center Student Fellows Named WSJ Summer 2019 Interns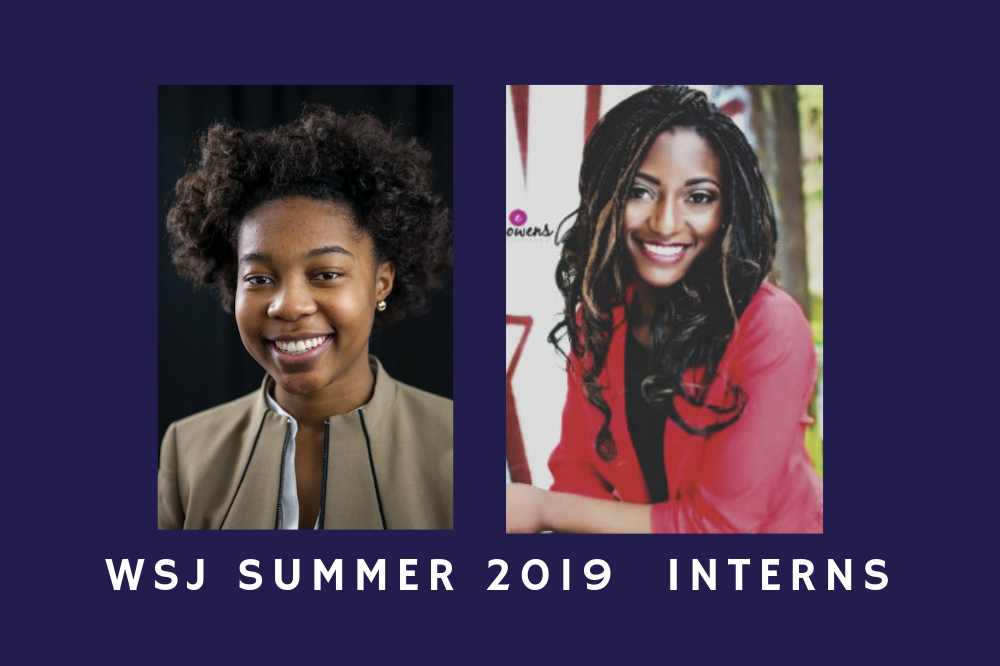 On May 28, 2019, The Wall Street Journal announced 31 journalists as Summer 2019 Journalism interns. We are proud to announce that two of these interns are Pulitzer Center student fellows Merdie Nzanga and Daja Henry.
Nzanga will be working with the personal finance department while Henry, who also is a Dow Jones News Fund editing intern, will be on the publishing desk at The Wall Street Journal. Both received their undergraduate degrees in journalism from Howard University in May 2019.
In 2018, Nzanga received a Pulitzer Center reporting fellowship to report on Kenya's law prohibiting Female Genital Mutilation and cultural norms related to the practice. Nzanga was a 2017 White House Correspondent Scholar and Inaugural Lee Thornton Scholar. She is also a former intern for USA Today, ABC News and NBC's Today Show.
Henry received her Pulitzer Center reporting fellowship this year and will be traveling to Guyana to report on gender-based violence as it relates to race. Henry has interned at a range of organizations including the Congressional Black Caucus, The Atlanta Voice, The New Orleans Tribune and The New Journal and Guide.
The Pulitzer Center student reporting fellowships received by Henry and Nzanga were made possible via our Campus Consortium partnership with Howard University.