Pulitzer Center Update October 19, 2020
Pulitzer Center Releases Q3 2020 Highlights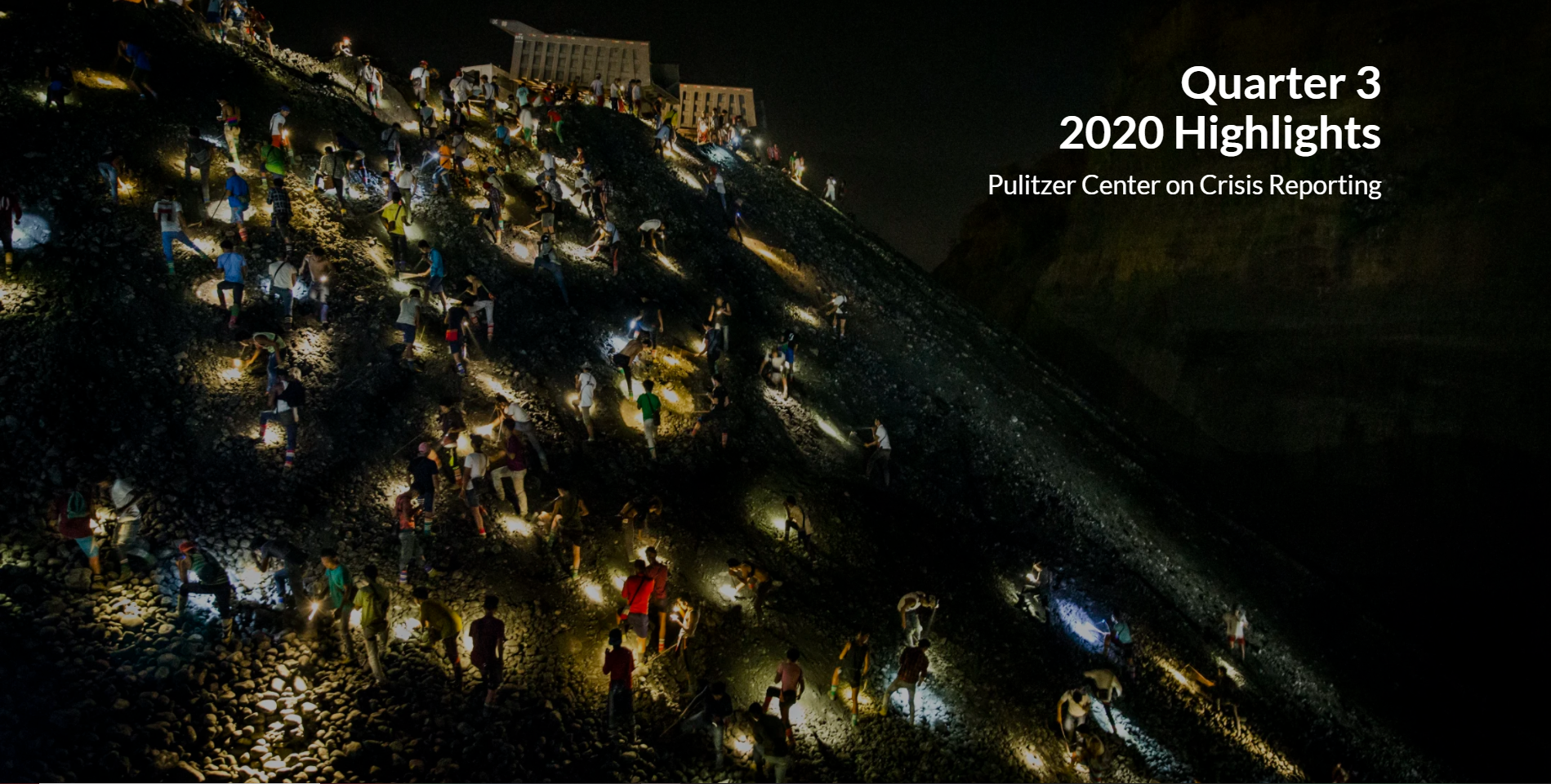 Extraordinary reporting. A redoubling of our commitment to our K-12 and university partnerships, even amid the challenge of shifting from in-person to digital. The most significant expansion in staff capacity in our history.
Through the third quarter of 2020, our support for reporting on coronavirus has resulted in over 200 stories, with diverse news partners from throughout the globe. We focused in particular on the disparate impact of COVID-19 on people of color and marginalized communities. In our Bringing Stories Home and Connected Coastlines initiatives we demonstrated the power of collaborating with regional news outlets throughout the country. In the Rainforest Journalism Fund we brought the same approach to a global initiative that addresses the existential climate challenges that will determine the planet's fate.
We put into practice the purposeful approach to diversity, equity, and inclusion that we developed over months of staff discussion. We have much left to do, but our DEI policies have already contributed to more systematic recruitment and retention policies—and to a dramatic increase in the diversity of backgrounds and experiences reflected in our staff and our grantees.
We are grateful as ever to the individuals and foundations who have sustained our work over nearly 15 years. We are especially appreciative of the more than $6 million in new funding this quarter, including support for multi-year reporting initiatives on rainforests and on gender equality and economic empowerment.
One of the projects we supported was the heartbreaking story from Nadja Drost and Bruno Frederico, for PBS NewsHour, on migrants from all over the world making the harrowing crossing of the Darien Gap, the lawless jungle on the border of Panama and Colombia, in hopes of reaching the United States.
"THANK YOU," one viewer wrote. "Thank you from the bottom of my heart. We are missing so many stories from a world so few Americans even know exists."
The Pulitzer Center's mission is to ensure that those stories get told—so we all can make informed decisions on the issues exposed.