Pulitzer Center Update December 31, 2019
2019 Pulitzer Center Annual Report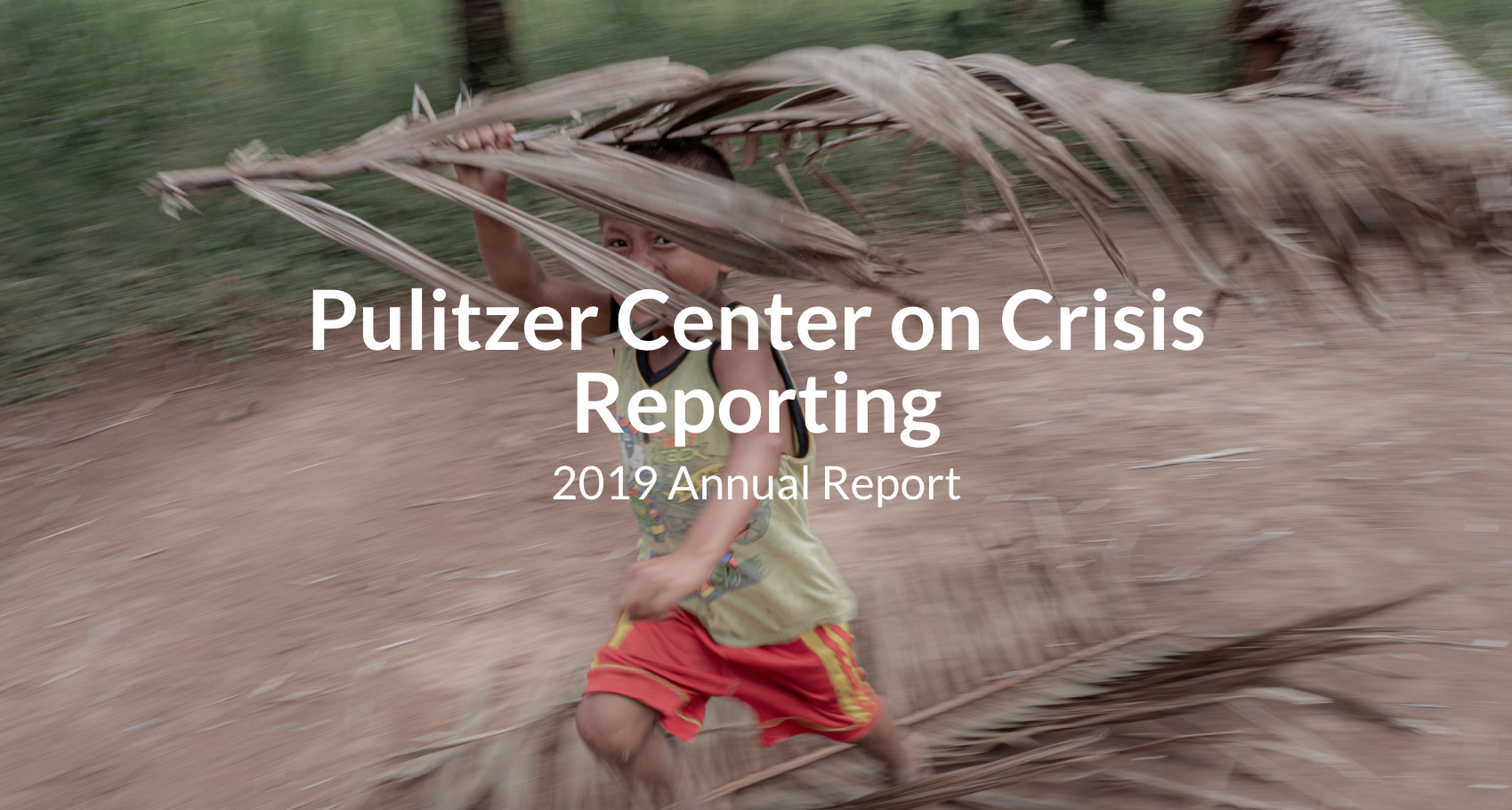 Good journalism, innovative educational resources, and deep community engagement are absolutely essential to bridging the divisions that threaten to rip our democracy apart. It is this belief that has driven the Pulitzer Center for the last 14 years.
In 2019, as you'll see in the pages that follow and in the highlights video, we made important strides toward bringing that message to audiences across the nation, and beyond. Dozens of regional newsrooms partnered with us on domestic stories with global impact. We placed special emphasis on reporting on climate change, both along the U.S. coastlines and in the world's major rainforests. Thousands of classrooms used our curricular materials to frame discussion of The 1619 Project.
Our journalist grantees and news-media partners produced some of the most significant reporting of the year—from the ten-part series on China for PBS NewsHour to Carol Rosenberg's Guantanamo reporting for The New York Times. We supported the year-long Associated Press series on Big Pharma's role in what is now a global opioid epidemic and the eye-opening series in the Milwaukee Journal Sentinel on the factors contributing to the rapid demise of Wisconsin's dairy industry. The 43 Reporting Fellows from our Campus Consortium partner schools completed projects in 29 countries.
We organized some 700 classroom visits, teacher professional-development workshops, and university symposia with our journalist grantees and education staff, reaching every state in the country. The focus is on forging partnerships that endure. We redoubled our commitment to diversity, equity and inclusion, working to ensure that our staff, grantees, news-media, and educational partners are as diverse as the issues on which we report.
We are so grateful to the donors who support our work and to the journalists and educators who make it strong. Together we have built a hybrid journalism/education model that is unique — and uniquely successful. With your help we can do so much more. Won't you join us today? 
Emily Rauh Pulitzer, Chair
Jon Sawyer, Executive Director