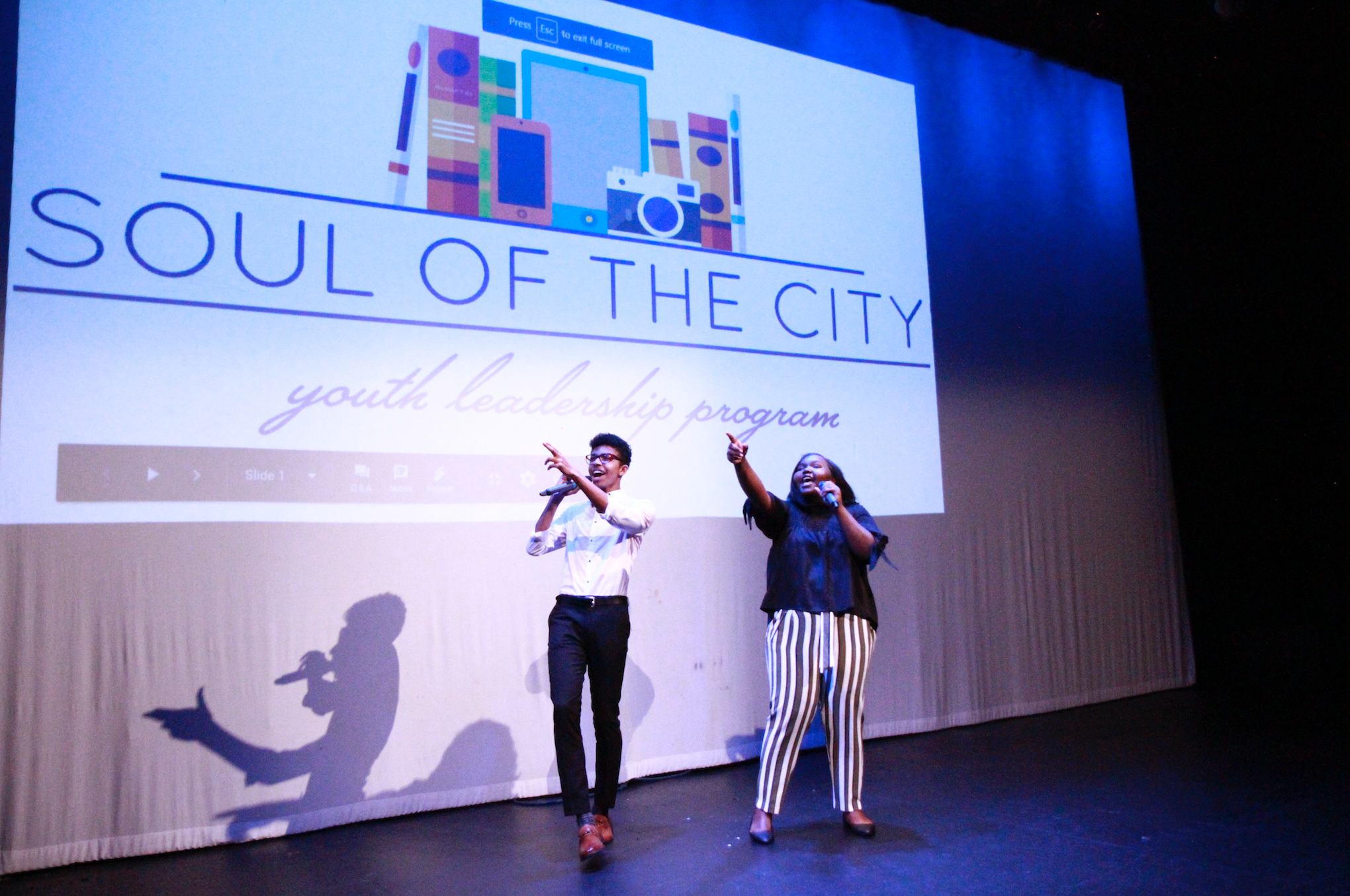 This past summer, high school students participating in Soul of the City journalism program transformed the Sprenger Theatre at the Atlas Performing Arts Center in Washington, DC into a makeshift newsroom and worked as journalists to cover people and events in the metro area. Soul of the City, a six-week summer youth leadership initiative organized by Humanities DC and supported by the Pulitzer Prize Board, uses the "soul" of Washington, DC—shaped by its neighborhoods, residents, and culture—as a resource for students to develop leadership skills and deepen local connections. Students also explored journalism skills and local connections to global issues as part of a workshop and two journalist visits led by the Pulitzer Center.
During the first Pulitzer Center visit, the young journalists learned how to craft captions for photojournalism projects, evaluated their news consumption habits, and examined how international reporting connects to their local communities.
Through a series of activities, Pulitzer Center senior education manager Fareed Mostoufi posed five questions to the students: Where do we look for news?, What stories do we seek?, What important stories might we miss?, Why do we miss them?, and How do we find under-reported, international news stories that connect to our lives? To answer these questions, students explored three under-reported global news stories by Pulitzer Center grantees.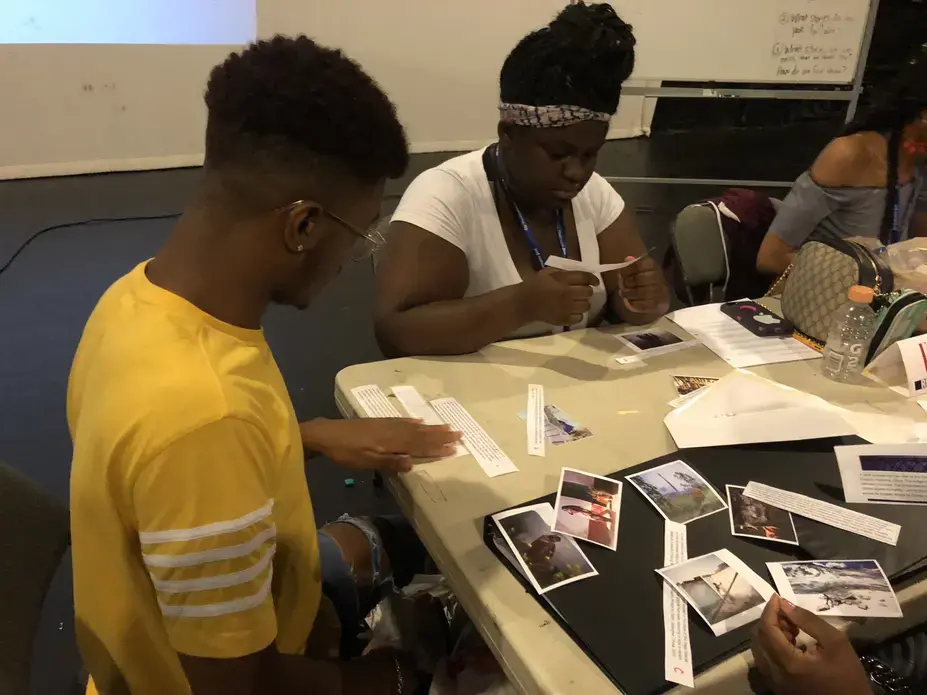 Student journalists in the Soul of the City program learn to create informative captions during a Pulitzer Center workshop. Image by Kayla Edwards. United States, 2018.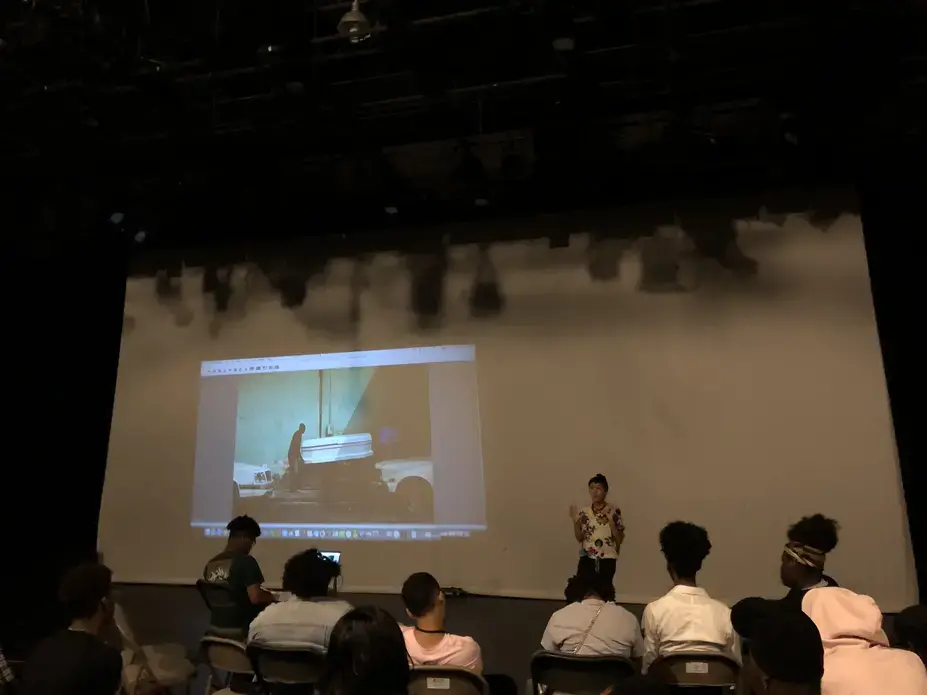 Pulitzer Center grantee Allison Shelley present her photography project Canaan: Haiti's Promised Land with student journalists in the Soul of the City program. Image by Kayla Edwards. United States, 2018



During the Pulitzer Center visits that followed, the students met grantees Will Fitzgibbon and Allison Shelley. Fitzgibbon presented his project "Fatal Extraction: Australian Mining in Africa" to explain how writing, photos, and videos shot on a cellphone were used to create a multimedia website for the project. The students shared pitches with Fitzgibbon and education team member Kayla Edwards for stories about issues facing teens including depression, domestic violence in relationships, and being accepted as part of the LGBTQ community. Shelley discussed her project "Canaan: Haiti's Promised Land" and led the students through an exercise that demonstrated how a photojournalist would pick photos from a project to tell a story.
As a part of both visits,  students asked questions about the experience of being a journalist and received advice for the long-term reporting projects they were completing over the course of the program.
"I learned a lot about underreported news," wrote Soul of the City participant JaQuai Ham in a survey following a Pulitzer Center visit.
Destiny Crawfod added that she enjoyed "how the presenters allowed us to research."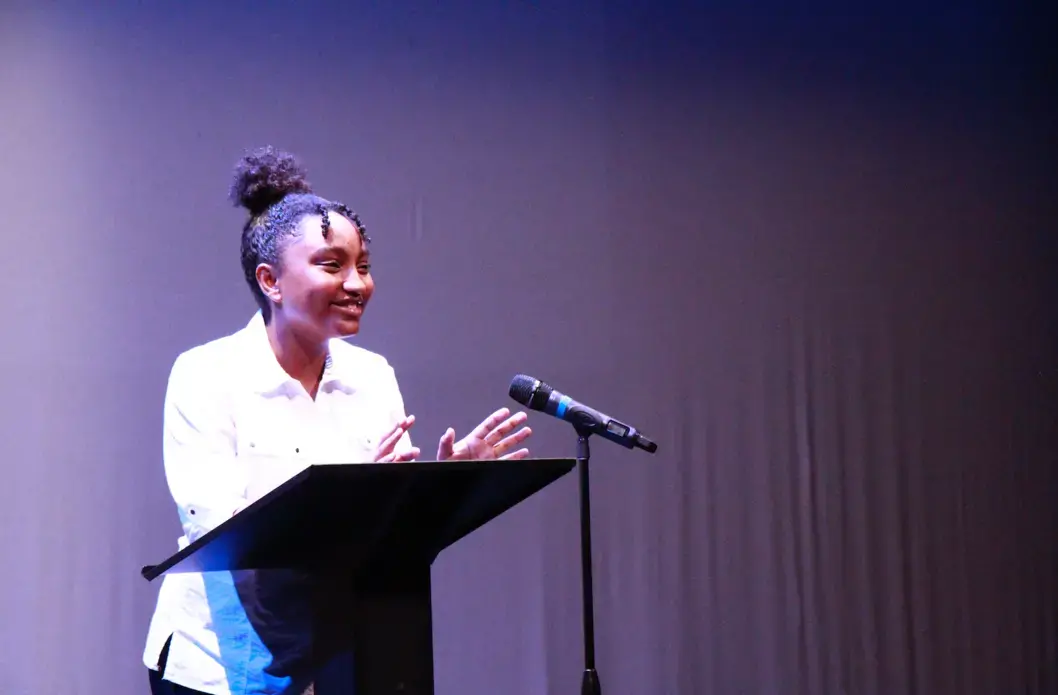 A student journalist presents her final project on student athletes during the final presentation of the Soul of the City program. Image by Kate Karstens. United States, 2018.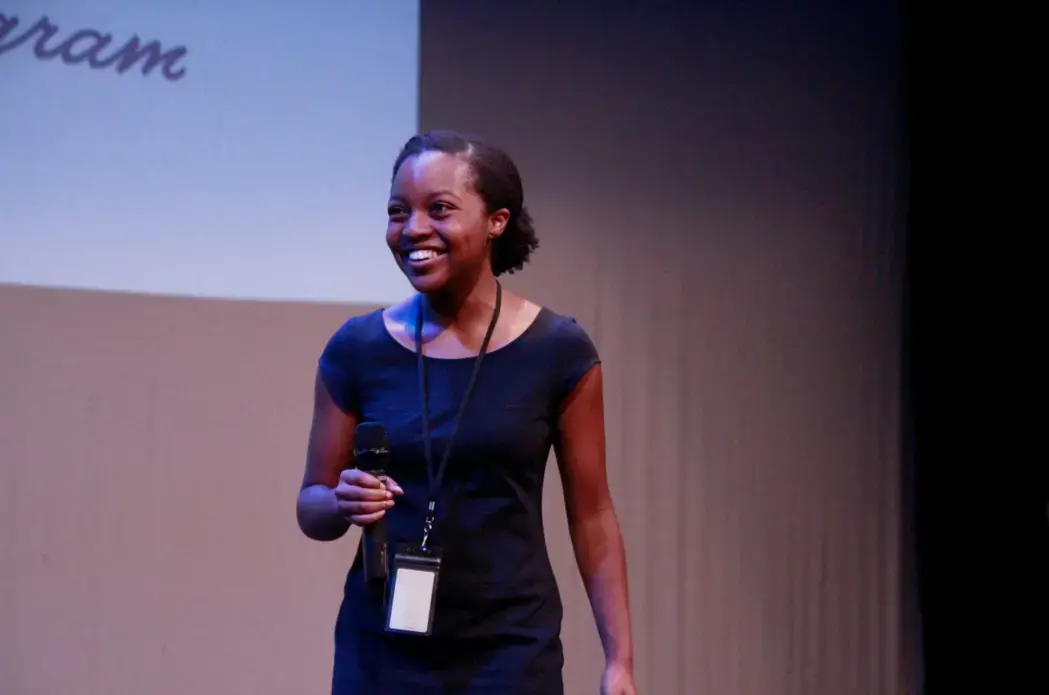 Pulitzer Center education intern Kayla Edwards thanks the Soul of the City student journalists for their engagement and enthusiasm during workshops and journalist visits. Image by Kate Karstens. United States, 2018. 



On Friday, August 3, the students presented their final projects in the Sprenger Theatre. Their reporting projects on contemporary teen fashion, murals and street art in DC's H Street corridor, and the new Fun House exhibit at the National Building Museum were presented through photo series, videos, and audio recordings. One student reflecting on the lessons gained through the program encouraged the rest of the students to "please be informed and do not fear spreading information to others."
During this final presentation, the program participants thanked Pulitzer Center staff and grantees for their presentations, guidance, and resources. On the screen, the students took a moment to thank Mostoufi of the Pulitzer Center, writing, "To Fareed Mostoufi—whose dedication to opening eyes and hearts to under-reported issues across the globe has touched us all."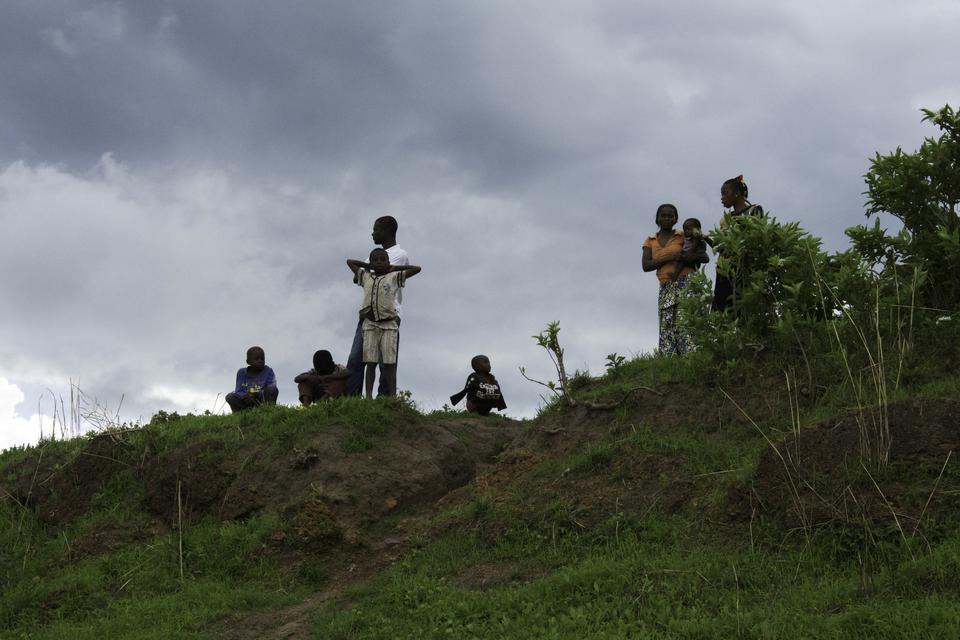 Belying Australia's positive international reputation, mining companies from Down Under are accused...
RELATED ISSUES

Issue
Land and Property Rights
Land and Property Rights

Trade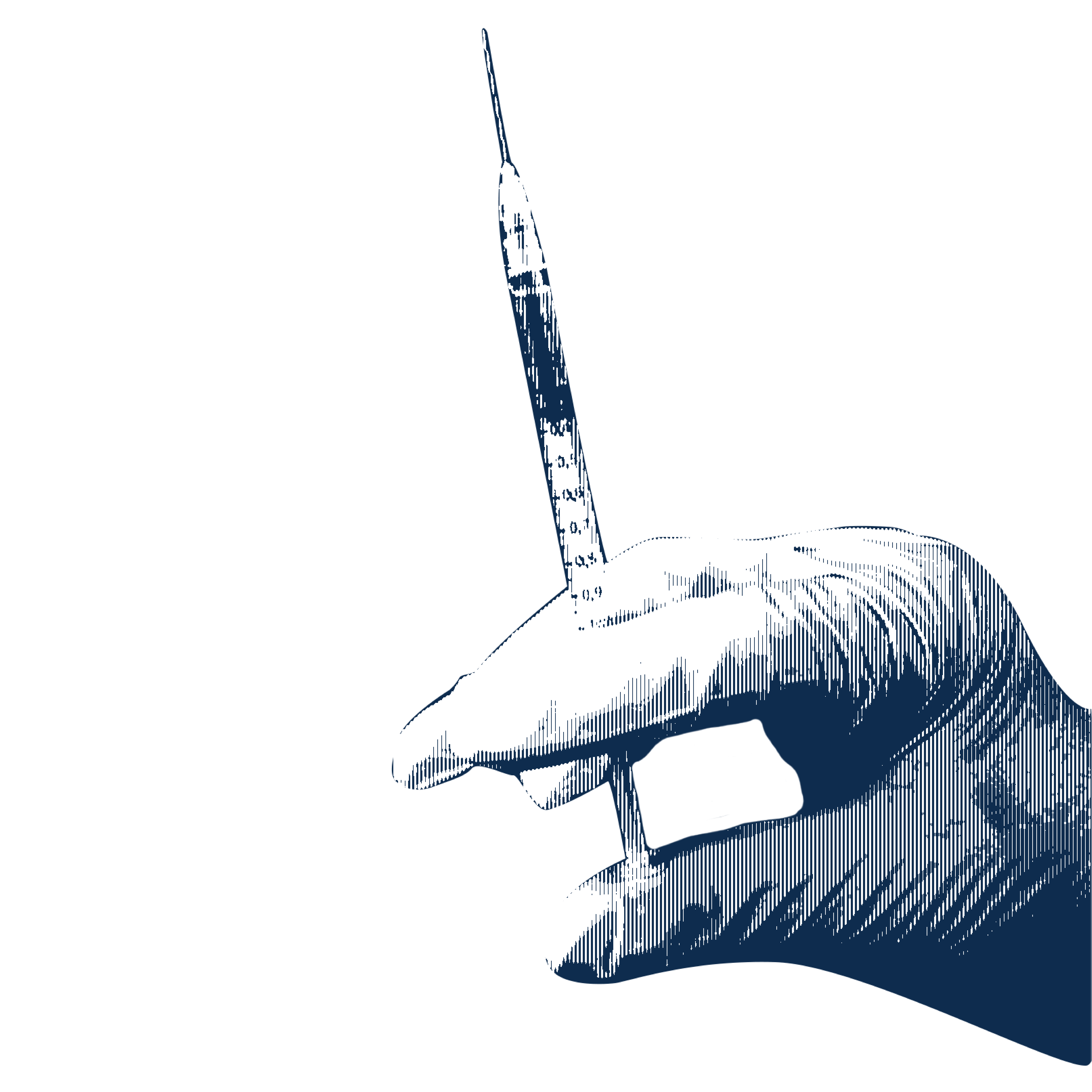 Health