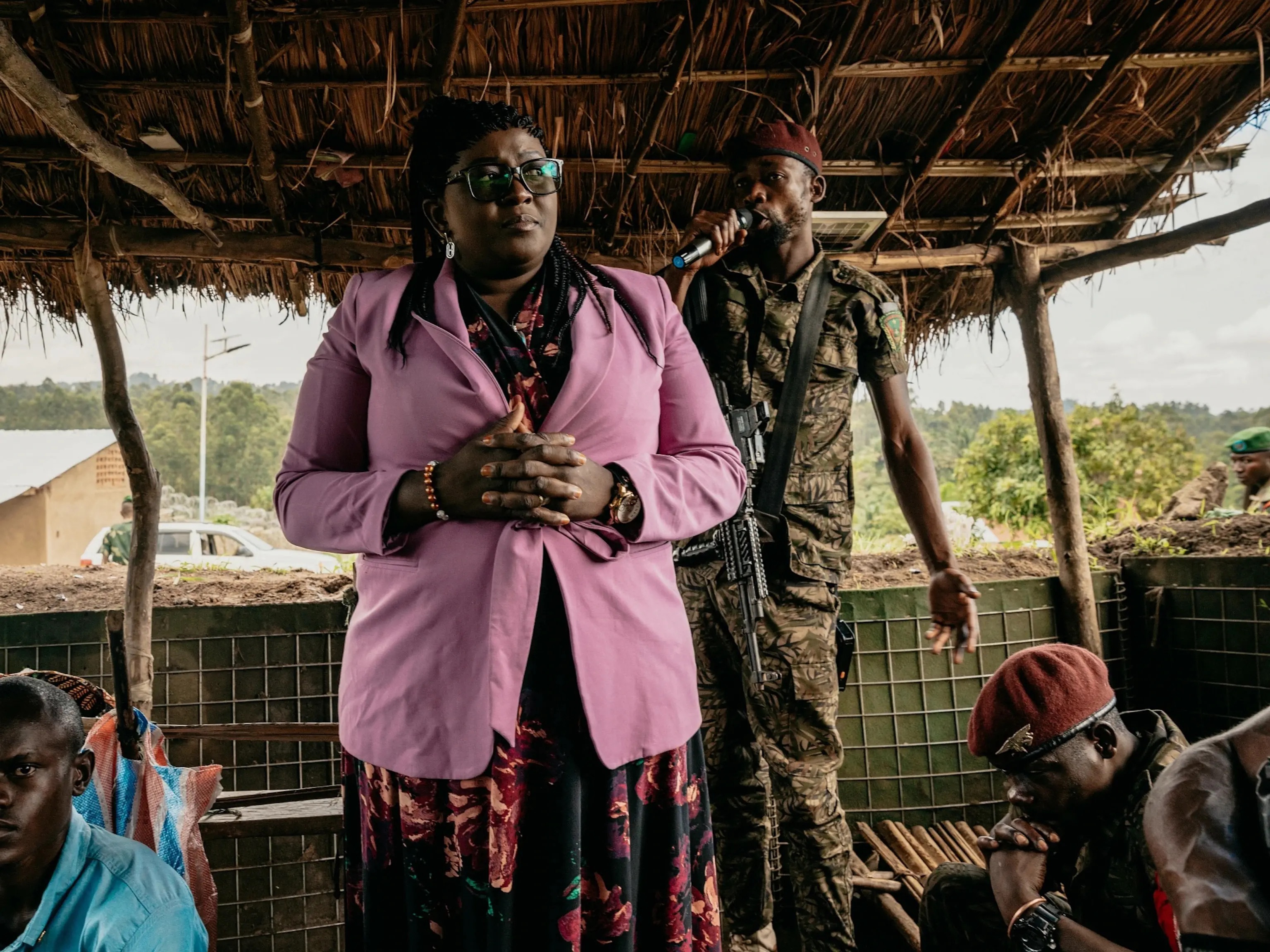 Build underreported news stories into your classroom routine with the Pulitzer Center News Quiz. Every other week, we'll share a recent story that highlights issues and voices often overlooked in the headlines, and an interactive quiz to introduce you and your students to the topic.
This week's story:
"These Women Are Bringing Some Peace to War-Stricken Congo" is a story about women peace builders in the Democratic Republic of the Congo. To interrupt cycles of violence in the region, these women track human rights violations, facilitate dialogue, warn community members of impending violence, and advocate for accountability.
Why teach this story?
In celebration of Women's History Month, this story prompts reflections on the essential role of women around the world in resolving conflict and creating more peaceful communities. Its stunning photography will also draw students in.
Teaching ideas:
Project this quiz for students and complete it as a class, or have students answer individually. Consider the following options…
Use this quiz on its own as a teaching tool.
Use this quiz as an introduction to pique students' interest before exploring the full story and/or a lesson on this topic.
Use this quiz as an exit ticket to evaluate student understanding of the story after exploring it during class.
***
Want to receive the Pulitzer Center News Quiz in your inbox, along with other resources and opportunities? Click here to subscribe to our weekly education newsletter.
RELATED ISSUES

Women

Issue
Conflict and Peace Building
Conflict and Peace Building