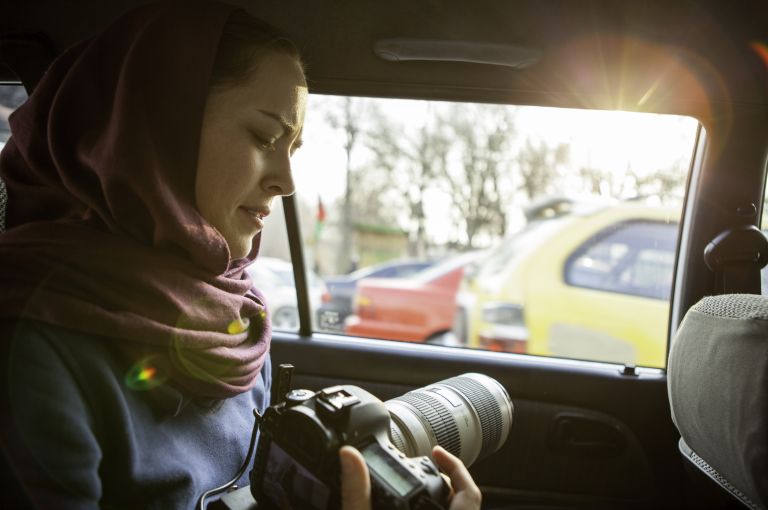 The Pulitzer Center, in collaboration with The New York Times Op-Docs and Tribeca Film Institute® (TFI), today announced the selection of four filmmakers who will participate in an exciting pitch competition during the 2017 Tribeca Film Festival®.
Bao Nguyen, Leslie Tai, Rodrigo Reyes and Monica Taboada Tapia will present their opinionated documentary shorts on April 25, 2017 at The New York Times Building in New York City before a panel of judges, including Pulitzer Center Executive Director Jon Sawyer, TFI Executive Director Amy Hobby, Op-Docs executive producer Kathleen Lingo, Oscar winning director Roger Ross Williams and The New York Times's Pulitzer Prize winning video journalist Ben Solomon.
The New York Times Op-Docs Pitch, which was announced in March 2017, invited documentary filmmakers from around the world to submit their opinionated documentary shorts on international subjects that fit the editorial and creative scope of Op-Docs.
The filmmaker with the winning pitch will have an opportunity to produce an Op-Doc for The New York Times with support from the Pulitzer Center of up to $20,000 (USD). Subject to The New York Times's approval, the documentary will premiere on NYTimes.com. One runner-up will receive additional funding and mentoring through TFI's newly launched IF/Then Short Documentary Program, developed with the support of the John D. and Catherine T. MacArthur Foundation.
Pulitzer Center Student Pitch Finalists
In addition to the main pitch, students attending existing Pulitzer Center Campus Consortium schools, and 2016 student fellows from those schools, were invited to apply for a student pitch, also on an international theme, which will take place immediately following the filmmakers pitch.
Meg Vatterott (University of Missouri), Kent Wagner (American University) and Luisa Conlon, Hanna Miller and Lacy Jane Roberts (UC Berkeley) were chosen in the student category to participate in the live pitch.
The winning student project will receive up to $10,000 from the Pulitzer Center.
Read the release on The New York Times website.
RELATED ISSUES