Pulitzer Center Update June 13, 2019
Pulitzer Center Launches Connected Coastlines Initiative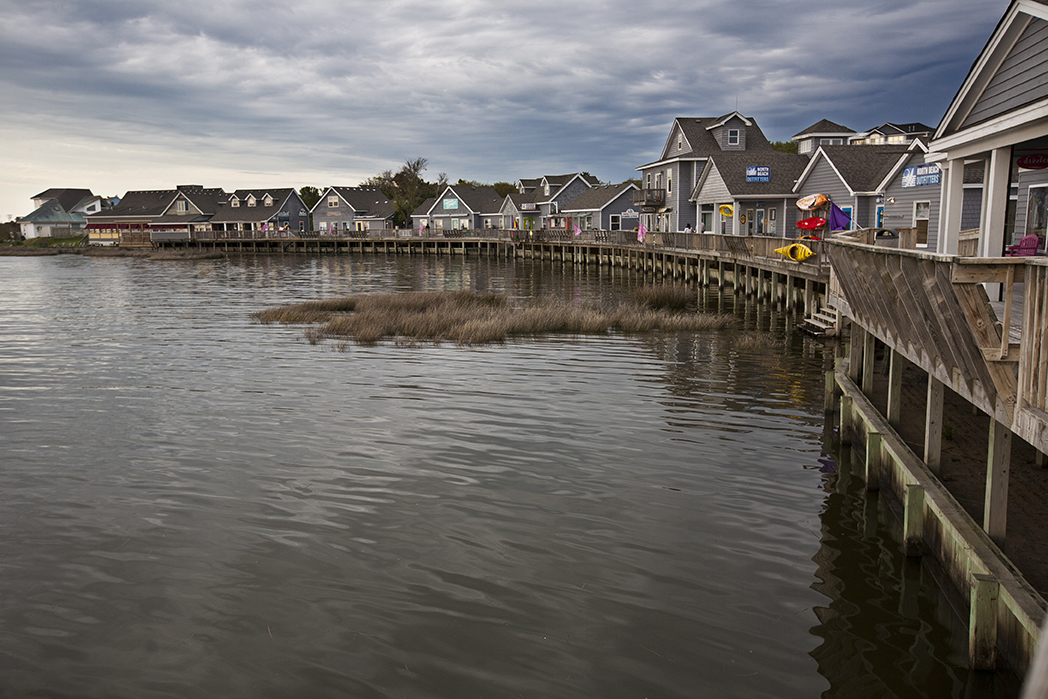 The Pulitzer Center is pleased to announce Connected Coastlines, a collaborative reporting initiative on climate science in U.S. coastal states. Supported by the Howard Hughes Medical Institute's Department of Science Education, the effort will build a consortium of independent newsrooms and journalists to document the untold or unappreciated ways in which climate change is affecting coastal populations.
"U.S. coastal communities are facing a perfect storm, with an increase in climate-related impacts, a decrease in climate-related coverage, and a growing information gap on climate science," said Steve Sapienza, senior strategist at the Pulitzer Center. "We aim to boost the amount of quality news coverage in coastal areas, bolster local newsrooms, and spark climate science-related conversations within the communities facing these new threats."  
"The biggest scientific issue facing society today is the fate of the biosphere—our living planet," said Sean B. Carroll, vice president for science education at HHMI. "People living in towns and cities on the U.S. coasts are on the front lines of environmental change. We hope that the Connected Coastlines initiative will shine a light on how people and towns across the country are adapting to climate change and put the science in context."
Connected Coastlines aims to increase awareness in local communities that are already navigating changing weather, flooding, and temperature patterns due to climate change. The Pulitzer Center will develop a Connected Coastlines website that will showcase the reporting and related science from the initiative, as well as serve as a platform for dialogue with local groups. The information and articles will be shared through local media channels, social media, and public education and outreach programs.   
Funding opportunities through this initiative are open for all newsrooms and journalists who live in U.S. coastal states, and we welcome proposals for all types of reporting: television, radio, print, multimedia, online, photography, and data journalism. The most successful projects are those in which news outlets match our commitment by adding interactive or multimedia elements to enhance and showcase their original reporting. The Pulitzer Center and HHMI are committed to supporting journalists from diverse backgrounds and of all nationalities.
We encourage applicants to include a detailed distribution plan in their proposal, including any letters of commitment from news outlets that intend to publish or broadcast their work. We look favorably on proposals that include multiple outlets working together in partnership as well as with community organizations. Grants are intended to cover reporting costs and are based on reasonable, detailed budgets. We expect news organizations to pay journalists for their work, though in exceptional cases, we may consider stipends to cover a reporter's time.
Proposals must also include a plan to use the reporting to engage local audiences in discussions about climate issues, including—but not limited to—outreach to local schools and universities.
The call for applications starts June 13, 2019. The application deadline is August 15, 2019.
About the Pulitzer Center
The Pulitzer Center on Crisis Reporting is an innovative award-winning non-profit journalism organization dedicated to supporting in-depth engagement with under-reported global issues. We sponsor quality international reporting across all media platforms and a unique program of outreach and education to schools and universities. Visit the Pulitzer Center online at pulitzercenter.org.
About the Howard Hughes Medical Institute's Department of Science Education
HHMI is the leading private nonprofit supporter of scientific research and science education in the United States. The Department of Science Education's HHMI BioInteractive division produces and provides free educational media to educators and millions of students around the globe, its HHMI Tangled Bank Studios unit creates powerful stories of scientific discovery for television and big screens, and its grants program aims to transform science education in universities and colleges. For more information, visit www.hhmi.org.
Media Contact
Jeff Barrus, Pulitzer Center
Phone: 202.460.4710
Email: [email protected]
RELATED ISSUES