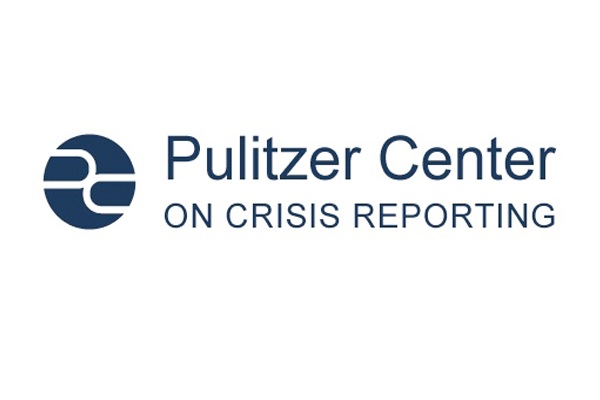 The Pulitzer Center and members of its Campus Consortium network have selected 10 students to receive international reporting fellowships. The fellowship recipients will report on a range of global issues from around the world, and be mentored by Pulitzer Center-supported journalists and staff over the course of their projects. The student reporting fellowships are awarded as a part of the Campus Consortium program, a growing network of 15 colleges and universities that have partnered with the Pulitzer Center.

Keyla Beebe, a junior studying English and communications at Guilford College, is the first student fellow to publish her project this year. Beebe had previously traveled throughout Latin America and Europe, and this reporting project brought her to Cambodia, where she examined the effectiveness of policies dealing with the causes of deforestation and the consequences for rural households. Read her reporting on the disappearing rainforests of Cambodia.

Guilford College is a part of geographic consortium in North Carolina's Piedmont Triad region of which High Point University and Wake Forest University are members.

Graduating senior Andrew Faust was selected as the student fellow from High Point University. His project will focus on the growing fast food industry in the United Arab Emirates and its impact on the health of the population. Faust served as the online editor of the Campus Chronicle, the university's student newspaper, and served as an online editorial intern at Scripps Networks Interactive in Tennessee. In the fall, he will begin graduate studies in health communication in the Department of Communication Studies at The University of Georgia.

The student fellow from Wake Forest University, junior Yasmin Bendaas, will travel to her family's home in the Aures Mountains of northeastern Algeria to investigate the meaning and history behind the facial tattoos of elder members of the Chaouia, an indigenous group. Bendaas is majoring in anthropology with a double minor in Middle East and South Asia studies, and journalism. She also studied Arabic at The Arabic Language Institute in Fez. Read more about her project.

Adam Janofsky, a junior at the University of Chicago, will report on energy policy in Thailand by studying the impact of energy sustainability laws on farmers, tuk tuk drivers and children. Janofsky is a double major in law, letters and society, and political science. He recently interned in the Office of the Mayor of Chicago, where he worked with the city's environmental programs. During his time in Thailand, Janofsky will also be interning at The Bangkok Post, the country's largest English language newspaper.

Graduating senior Melissa Turley is the student fellow from The George Washington University. A journalism and mass communications major, she will report on the important role of women in keeping peace in post-apartheid South Africa. Turley is the features editor of The GW Hatchet, the university's student newspaper, and an intern in the Office of Strategic Communications at the US Department of State.

Two Boston University students were selected as international health reporting fellows. Working through the Boston University Program on Crisis Response and Reporting, Meghan Dhaliwal, an undergraduate senior at the College of Communication, and Jason Hayes, a graduate student at the School of Public Health, will spend several weeks at the Pulitzer Center's Washington, D.C. headquarters and several weeks reporting, most likely from Africa on such issues as water and sanitation, and reproductive health. Dhaliwal is a photojournalism student who has traveled extensively throughout the developing world and helped start an NGO in Uganda when she was a sophomore in college. A second year graduate student in public health, Hayes graduated magna cum laude from Colby College and has spent time working in Haiti and Alaska.

Edith Ismene Nicolaou-Griffin is the student fellow from Davidson College. She is a psychology major with a film and media studies concentration. Her reporting project will take her to Athens, Greece, where she will document untold stories from the youth of Greece as they struggle to deal with a major economic crisis and changing society. Nicolaou-Griffin is the webmaster at The Davidsonian, the university's student newspaper.

Samantha Thornton, a graduate student in multimedia journalism at the University of Miami, will travel to the Democratic Republic of Congo to tell the stories of Congolese women making a positive impact in the fields of public health, education and human rights through multilingual multimedia projects. Prior to pursuing graduate work at the University of Miami, Thornton worked as an assistant photo editor at Food Network Magazine. She earned her undergraduate degree from the University of Tennessee.

Hashim Yonis will earn a masters in educational leadership from Saint Mary's University of Minnesota this year and has been selected to receive a fellowship to support his reporting project. Originally from Somalia, Yonis will return to the country to teach social studies for three months and report on his experience. Yonis previously taught in Ethiopia in 2008 and currently works as an administrative manager in two international high schools in Minneapolis.

Saint Mary's University houses the Under-Told Stories Project, which is directed by our media partner Fred de Sam Lazaro. Under-Told Stories segments are featured regularly on PBS NewsHour nationwide.

Editor's Note: This page was updated on 4.27.12 to include Hashim Yonis.
Editor's Note: This page was updated on 4.30.12 to correct Yonis' country of birth.
RELATED ISSUES