Pulitzer Center Update July 26, 2023
Pitch Perfect: Writing a Successful Environmental Story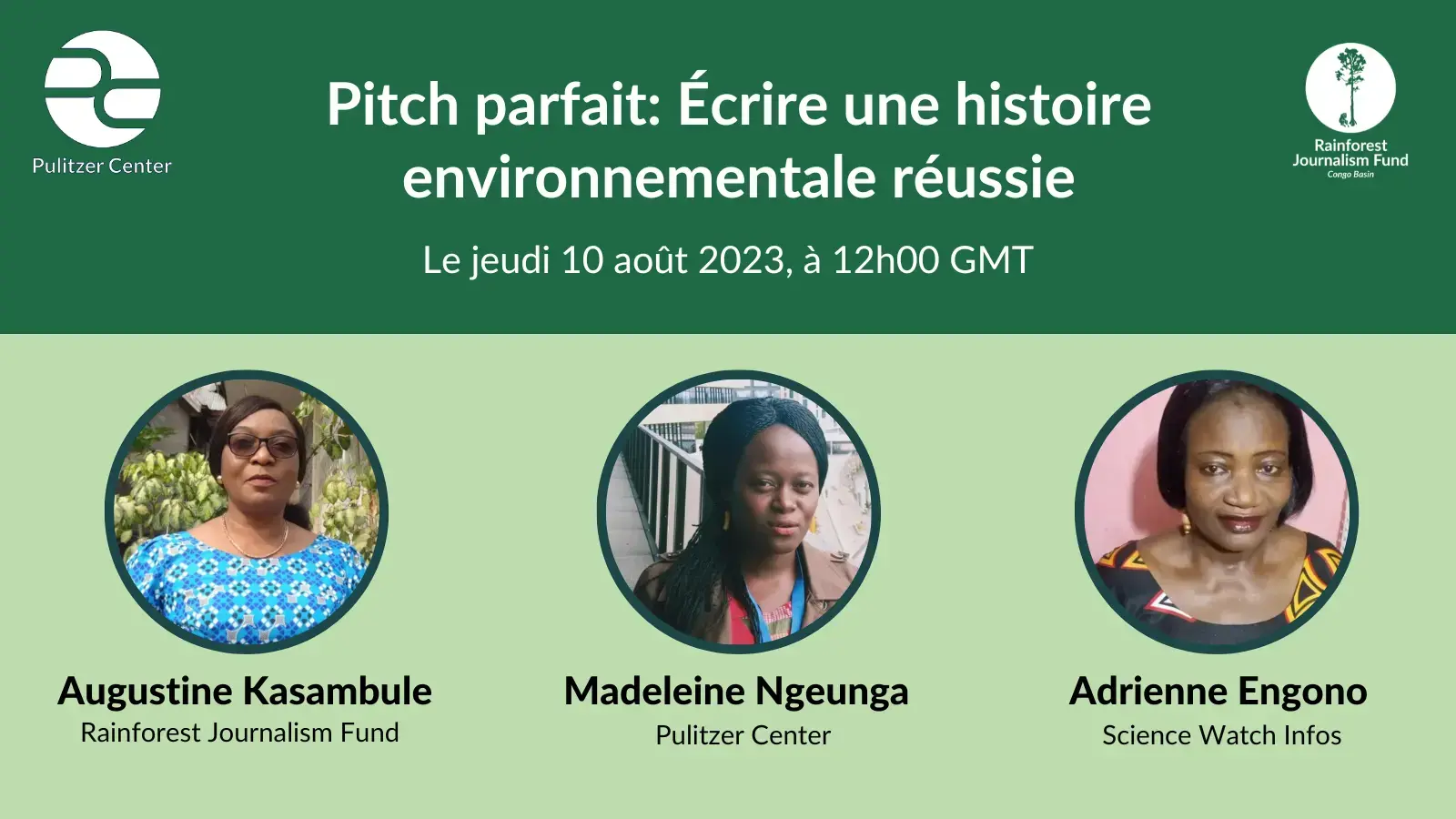 The Pulitzer Center Rainforest Journalism Fund in collaboration with l'Union des Journalistes de Bouaké (UJB) and Science Watch Infos is hosting a virtual event on Thursday, August 10, 2023, at 12:00pm GMT. We're inviting environmental journalists reporting on African rainforests to join us for an insightful session on how to impress editors and make the best out of your pitches.
If you have questions about pitching, how to structure a good reporting plan, how to guarantee a broad distribution, how to assemble a realistic budget, and others related to environmental reporting, register for our training.
The webinar will be in French.
Panelists:
Augustine Kasambule, Coordinator of Congo Basin Rainforest Journalism Fund
Adrienne Engono, Head of Science Watch Infos
Madeleine Ngeunga, Africa Editor of the Pulitzer Center