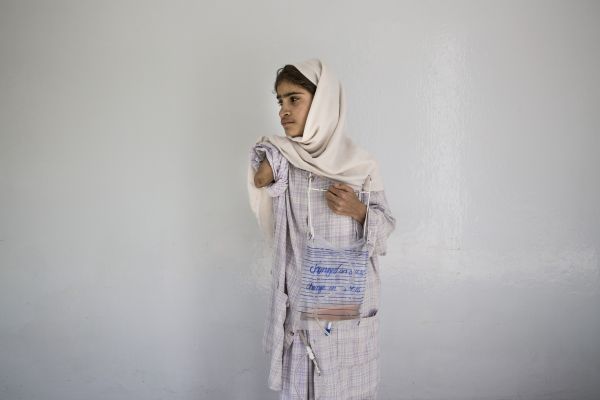 In the fall of 2001, award-winning photojournalist Paula Bronstein traveled to Afghanistan on assignment for Getty Images to document the U.S-led "Occupation Enduring Freedom" in the wake of the 9/11 attacks. Bronstein has gone back to Afghanistan to photograph the lives of people surrounded by war for 14 years.

One result of her work: publication in fall 2016 of her book: "Afghanistan: Between Hope and Fear."

"As a female photojournalist working in a conservative Islamic country, Bronstein is able to give voice to many Afghans who remain silenced by Taliban repression, particularly women and children," says David Sims of the International Business Times.

"It is a collection of photographs that whiplash from beautiful to horrific, a visual compendium of what has happened on the ground during America's longest war… the book is a must-see for anyone with any interest in Afghanistan, the plight of women internationally or photography," says Kim Barker of the New York Times Lens Blog.

Bronstein's book also has been featured on Viewfind, Medium, and Slate.

To purchase Bronstein's newly published book, visit University of Texas Press.
RELATED ISSUES