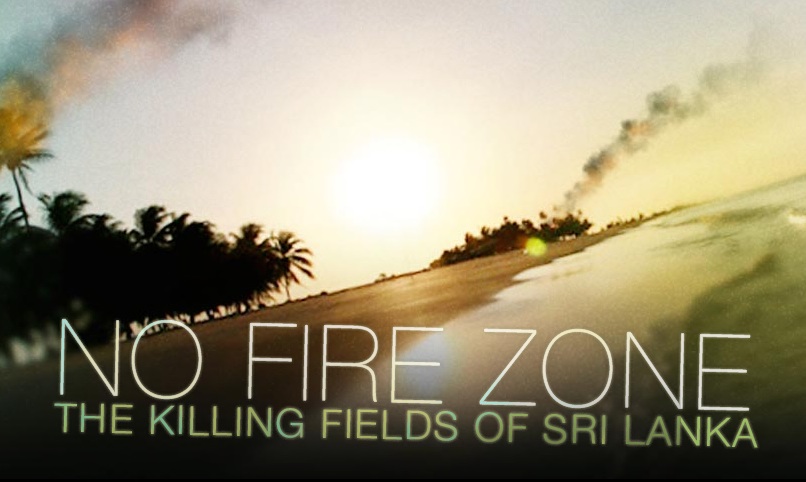 The Pulitzer Center sponsored film "No Fire Zone" shows the slaughter of thousands in Sri Lanka during a 26-year long civil war. The live footage of the bombings shows people crouching in hand-dug trenches, running away or hiding in their homes — the scenes are real and personal and horrific to watch.

The Sri Lankan government still denies this all happened in what they describe as a "humanitarian rescue." The repression and ethnic restructuring of the Tamil homelands in the north of Sri Lanka continues; journalists and government critics are still disappearing.

Prime Minister David Cameron viewed "No Fire Zone" when it aired in England before the November Commonwealth Heads of Government Meeting (CHOGM) in Sri Lanka. Tweeting at Sri Lankan President Rajapaksa, he said:

PM: Been watching @NoFireZoneMovie. Chilling documentary on Sri Lanka. Serious questions to put to @PresRajapaksa next week.

— UK Prime Minister (@Number10gov) November 9, 2013


He followed five days later with a promise to investigate the "appalling" and "chilling" events in Sri Lanka:

PM: I will be clear with Sri Lankan President Rajapaksa - its time the appalling & chilling events in his country are investigated. #CHOGM

— UK Prime Minister (@Number10gov) November 14, 2013


Later in the week, President Rajapaksa continued to claim that the government had nothing hide. But when Callum Macrae and other journalists traveled to Sri Lanka to report on CHOGM, they were followed by Sri Lankan secret police and bullied by angry mobs. William Hague, a British politician, was so angry about the incident that he got involved.

Concerned to hear of incident with @Channel4News. Have raised with Foreign Minister Peiris

— William Hague (@WilliamJHague) November 13, 2013


Meanwhile, journalists around the world updated the public daily about the Commonwealth Meeting.

Dont question us over "war crimes", Sri Lankas government tells UK PM David Cameron http://t.co/V39Zz2kKbH #CHOGM

— BBC News (World) (@BBCWorld) November 14, 2013


David Cameron flew to the Jaffna region of Sri Lanka to meet with the Tamil people. When he returned, he spoke of the harassment within the community, the disappeared members, and called again upon President Rajapaksa to investigate the war crimes committed in 2009. Afterwards, Cameron left Sri Lanka before the CHOGM talks were finalized.

"People in glass houses should not throw stones," responded Rajapaksa, according to BBC News. He claims the war has brought peace to Sri Lanka.
RELATED ISSUES