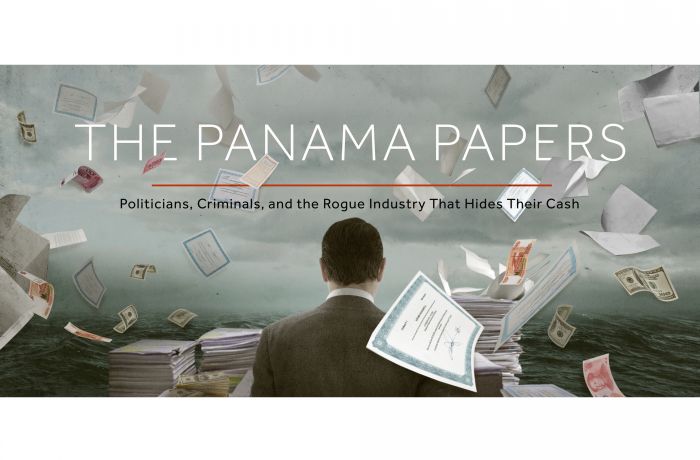 Dear Educators,

This week, we explore the controversies surrounding how political figures, celebrities and international institutions spend their money. Here are our featured lesson plans and updates on the Pulitzer Center's education events:

News Bite Lesson: The Panama Papers

The world was stunned this week as reporting on 11.5 million leaked documents from Mossack Fonseca, a law firm in Panama, revealed how some of the world's wealthiest and most powerful have been using offshore bank accounts for illegal activity. This week's News Bite lesson introduces this monumental project to students through discussion, writing and a powerful introductory animation by grantee Carrie Chung.

Featured Lesson: The World Bank's Humanitarian Raid

Continue the discussion about how large institutions should be using their money with this week's featured lesson plan. Through reading, discussion and expository writing, students use the article "Humanitarian Raid" by grantees Claire Provost and Matt Kennard to debate whether or not the World Bank should be partnering with large corporations and earning profits.

Education News: "Is it ethical to put a value on human life?" asks one high school student during a class visit last week with The Life Equation filmmaker Rob Tinworth

While meeting with students in the DC metro area last week, grantee Rob Tinworth admitted that the issues surrounding equitable healthcare can seem far away and foreign. "They can even feel a whole language away, as was the case for me in Guatemala," he said while speaking to a Spanish IV class at Bullis High School in Maryland. But Tinworth brought the issue to over 300 students in four middle and high schools last week, and the result was a rich series of debates.

Tinworth's project The Life Equation explores the differing opinions surrounding the role data should play in identifying how money should be spent for global health initiatives. "Big data is coming to global health," he writes in the project introduction. "But who should decide who lives and dies: Doctors on the front lines or a mathematical formula?"

At the Washington International School, where more than 200 high school students gathered for an assembly, Tinworth engaged students in the global health debate by used a polling interactive that allowed students to text their answers to tough questions throughout the presentation. Their responses were then projected onto a large screen.

There was a buzz of engaged conversation as Tinworth introduced the story of a Guatemalan woman in need of a $10,000 treatment for ovarian cancer. The treatment would provide the woman with a few more years of life, but the cost of the treatment could also be used to support a thousand pap smears for other Guatemalan women. Students used the polling interactive to respond to the following question: Should an organization pay for the treatment instead of using the money to support preventative care?

"No, because the same ailment can be avoided for many others with that money," a student wrote. "We should check the statistics."

"Is it ethical to put a value on human life?" another student responded.

Nearly 100 students continued the discussion throughout Tinworth's presentation by posting comments.

While engaging in a similar debate earlier that day at Georgetown Day School, one student voiced the overwhelming response that was echoed throughout the week's visits. "While there's not a concrete solution, we need to get more people involved, especially with so many untapped resources around us," the student said.

Connect Rob's project The Life Equation to your classroom with this lesson plan built using the Pulitzer Center Lesson Builder.

If you are interested in connecting your students to a Pulitzer Center journalist in person, or over Skype, email . A member of the education team would also be happy to reach out to you directly.

Featured Project of the Week: "Ending Aids" by Jon Cohen

Click here to learn more about journalist Jon Cohen and his reporting on ending HIV/AIDS in Africa and the United States. Create your own lesson plan using Jon's work with our Lesson Builder.

Want more education news? Sign up for our newsletter here.