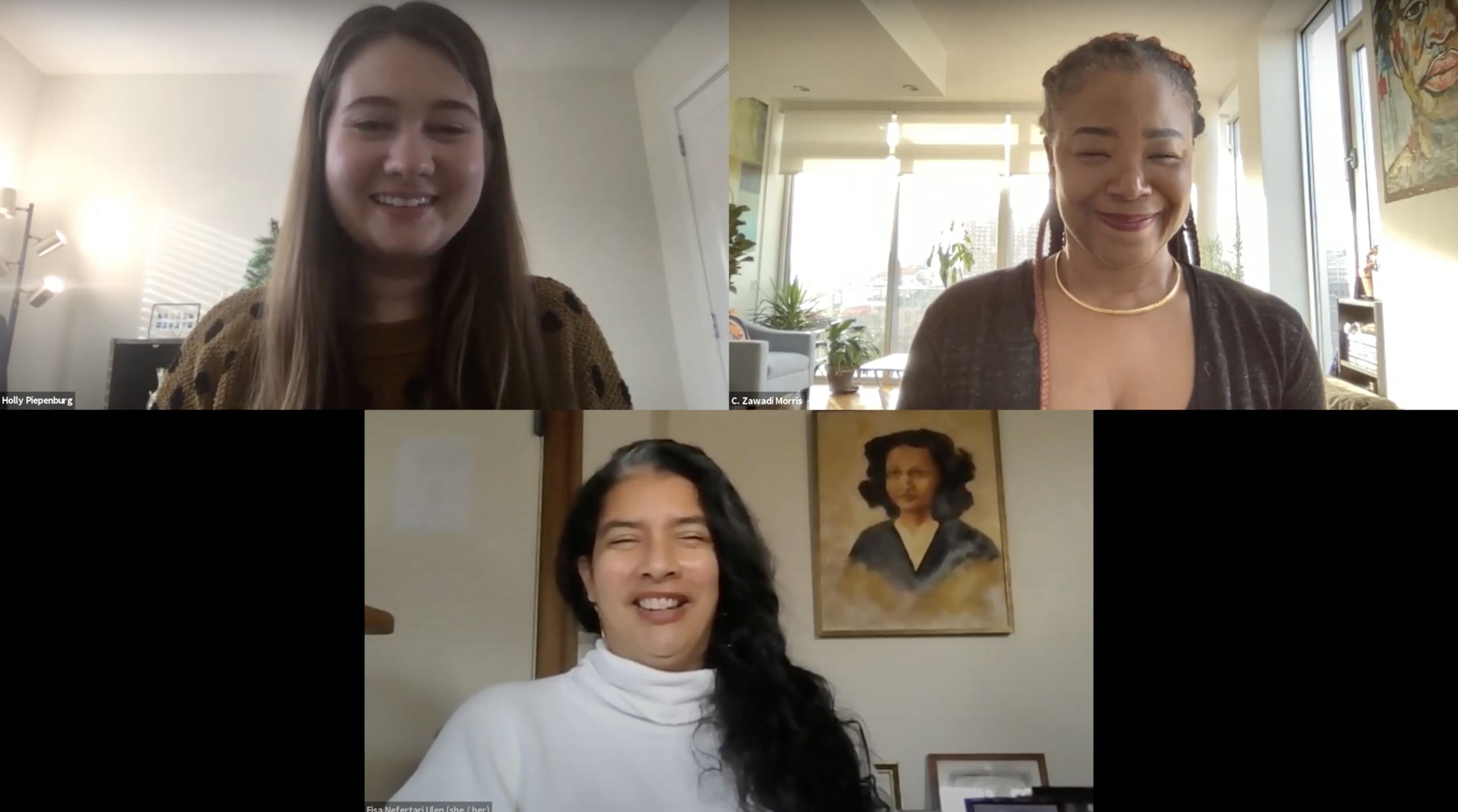 "Even though we were all experiencing the exact same crisis, our stories were vastly different," said BK Reader founder C. Zawadi Morris, who was joined by journalist Eisa Nefertari Ulen on December 15, 2020, to discuss the COVID-19 Writers Project (C19WP), a multimedia collective of life in Brooklyn during the coronavirus pandemic. Pulitzer Center Outreach Coordinator Holly Piepenburg moderated the conversation.
In March, Morris launched the project to gather the stories of her neighbors. "I began thinking about the innumerable stories that were forming — particularly from the vulnerable and poor populations — that might be buried or go untold," she writes in the project's foreword.
Taking inspiration from the Works Progress Administration Federal Writers Project, a program established by President Franklin Delano Roosevelt to provide relief for writers during the Great Depression, Morris recruited Brooklyn residents to document their pandemic experiences through essays, photographs, and videos to create C19WP.
Ulen, an author and college professor, contributed to the project. In her piece, which is a collection of her journal entries at the beginning of the crisis, she shares her concerns for her son, Ralphie, who has asthma, and reflects on the lies she told her students about the severity of the virus: "'You are all young and healthy,' I look in their faces and tell them. I am their teacher. I know things. They believe me. 'Don't freak out,' I say, and they calm down. 'You'll be fine.'"
"[Morris] encouraged me to tell my story as I remembered it in an artful, creative way, and that was a real gift. Her gift of permission to tell the truth as I experienced it in my own voice," Ulen recalled.
To view the full webinar, click here or watch the above embed.