Pulitzer Center Update July 1, 2019
Luce Foundation Highlights Beyond Religion Conference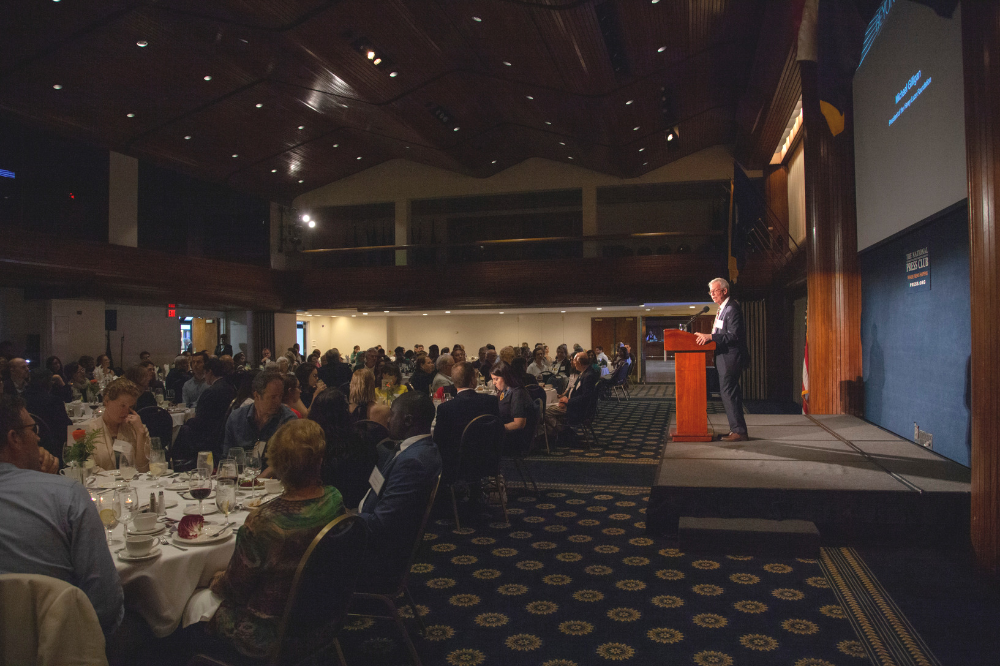 At the Pulitzer Center's Beyond Religion Conference, held June 8 and 9, Michael Gilligan, president of the Henry Luce Foundation, spoke about the Foundation's partnership with the Pulitzer Center. In a blog post, The Luce Foundation highlighted his remarks, as well as the general arc of the conference, and the questions panelists explored surrounding the role of religion in journalism today. 
"Journalists, educators, scholars, and religious leaders convened at the Pulitzer Center's Beyond Religion Conference to discuss the importance of understanding the role of religion when reporting on current affairs. A short video captures highlights from the weekend, including remarks from Luce Foundation President, Michael Gilligan, and take-aways from conference attendees," the Luce Foundation summarized in the blog post, referring to the Pulitzer Center's Beyond Religion Conference Highlights. 
In existence for more than 80 years, the Luce Foundation "has invested in knowledge makers and ensured that their work informs public discussion," a mission that dates back to its founder, Henry Luce, who created TIME Magazine. Since its conception, the Foundation has supported the field of Asian studies, encouraged interfaith dialogue, and raised the visibility of American art. 
Read the full story on the Luce Foundation's website. 
RELATED ISSUES