The Israeli organization Elad promotes Jewish settlement, tourism, and archaeological excavation in occupied East Jerusalem. However, in its effort to renew the City of David, Elad has faced accusations of evicting Arab families from the existing neighborhood of Silwan. For the past 15 years, almost half of Elad's funding has come from offshore Caribbean companies run by an anonymous donor—now revealed to be Chelsea football club owner Roman Abramovich by investigative journalist Uri Blau's BBC News Arabic documentary The Settlers' Billionaire Backer.
On December 9, 2020, Blau joined Pulitzer Center-supported filmmaker Iris Zaki, BBC producer Rosie Garthwaite, and attorney and author Noura Erakat for a discussion on the documentary and the ethical and legal implications of Israel's West Bank settlements. Pulitzer Center Senior Editor Tom Hundley moderated the conversation. Blau previously received Pulitzer Center support for a reporting project on the links between tax-exempt dollars raised in the U.S. and Jewish settlements in the West Bank.
Blau and Garthwaite discussed how their documentary team collaborated remotely during the pandemic to investigate the International Consortium of Investigative Journalists' (ICIJ) FInCEN Files, a series of bank documents that helped them determine Elad's mystery donor. The film was told in part through the eyes of the Sumarin family, Palestinians who have been waging an almost 30-year legal battle in Israeli courts to remain in their East Jerusalem home.
Panelists also expanded on the relationship between Elad, nonprofits such as the Jewish National Fund (JNF), and Israel's Absentees Property Law, decades-old legislation that has been used to confiscate property in occupied territories.
"It's important to note that Elad has been pushing both the [Jewish National Fund] and the state in using this law in order to basically gain control over land," Blau said. "It's interesting because most Israelis and those who support JNF think about it as an organization that mainly deals with planting trees. But really it's an organization that focuses on gaining land."
While Blau and Garthwaite's documentary focused on investigating funding, Zaki's Pulitzer Center-supported film Natural Born Settlers highlighted personal stories in Jewish West Bank settlements. Zaki set up a pop-up café/film studio in the settlement of Tekoa, where she struck up casual conversations with locals and revealed the diversity of settlers' opinions.
"I think that a political debate is very limited and closes people down," Zaki reflected. "For me, the passion was not to have people explain to me their political agenda, but rather to hear the personal motivation, the psychological mechanism and psychological way [settlers] explain to themselves why they are there."
To view the full webinar, click here or watch the above embed.
Click here to watch The Settlers' Billionaire Backer.
Click here to watch Natural Born Settlers.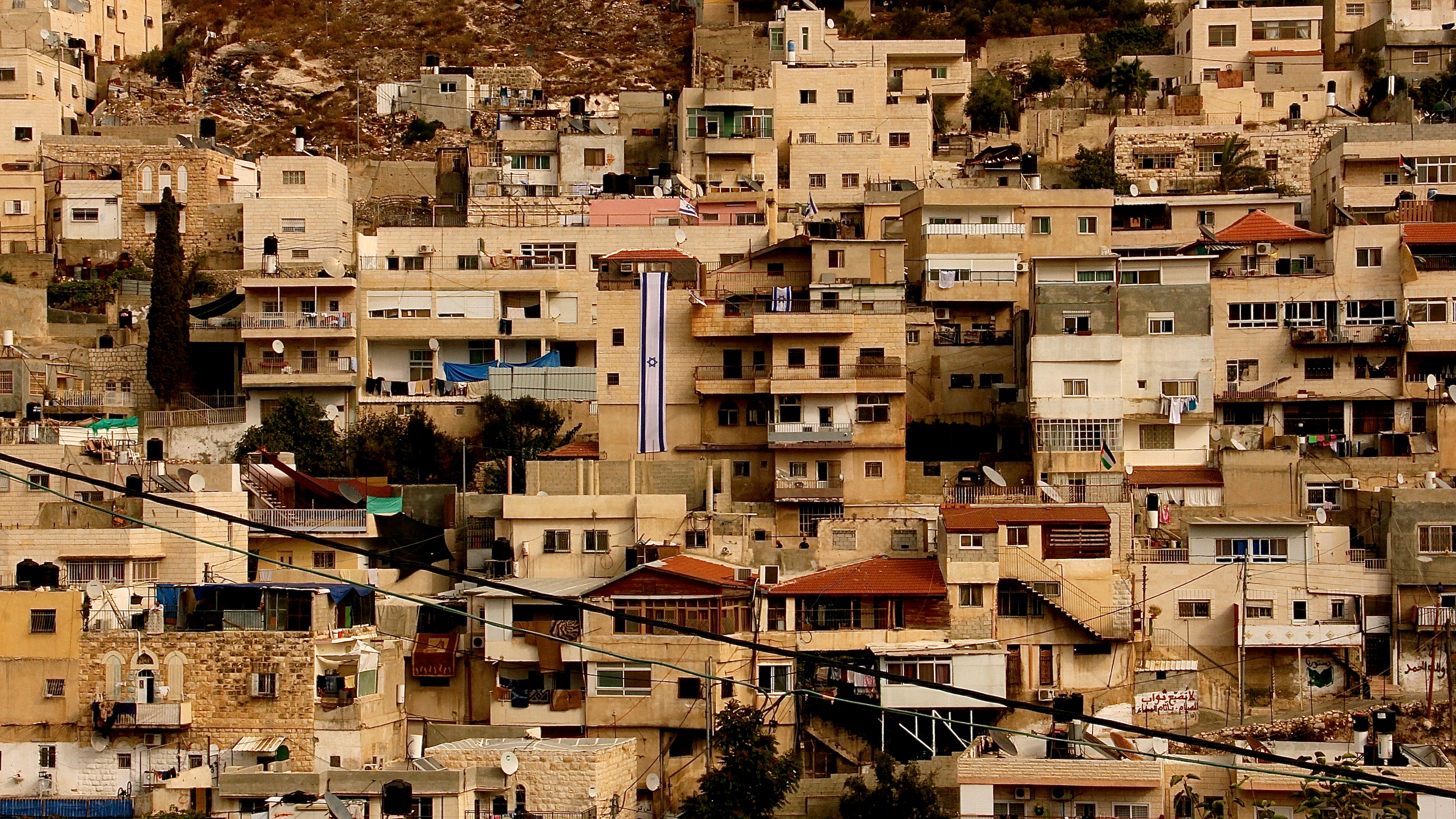 U.S. administration defines Jewish settlements as an obstacle to peace, yet allows millions in...
RELATED ISSUES

Issue
Land and Property Rights
Land and Property Rights

Issue
Conflict and Peace Building
Conflict and Peace Building