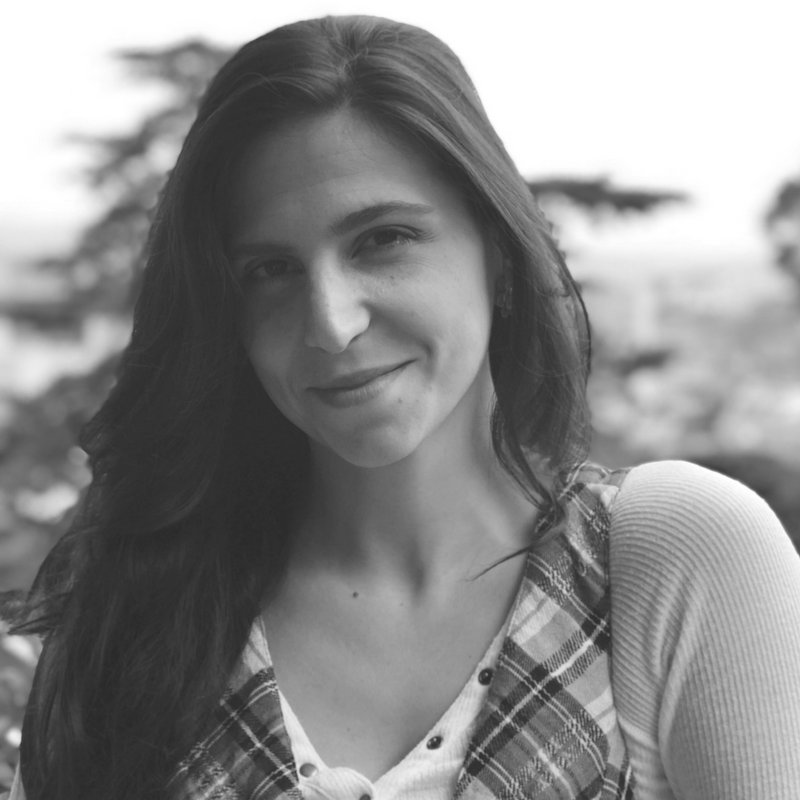 We are delighted to announce that freelance journalist Mariana Palau has been selected as the winner of the Pulitzer Center's annual Breakthrough Journalism Award. The runner-up is freelance journalist Alexander Clapp.
The $10,000 award recognizes and celebrates the achievements of Pulitzer Center-affiliated freelance journalists who report on underreported issues that affect us all. The runner-up prize is $5,000.
Palau was recognized for her reporting on "the 'false positives' scandal that felled Colombia's military hero," a 2020 Pulitzer Center-supported project focused on a rarely mentioned issue about Colombia's 52-year armed conflict: the extrajudicial killing by army soldiers of innocent civilians who were falsely labelled as guerrilla combatants.
Palau's reporting for Guardian Long Reads took more than a year to complete. She reported on it from Bogota, where she dug up important legal documents and discussed the murders with lawyers, prosecutors, victims, government officials, and members of the army, among others. The resulting article was widely discussed in Colombia and abroad. Within a few hours of publication, a translated Spanish version circulated among the highest-ranking generals in Colombia's military. It was also discussed on local radio shows and by important analysts as they called for reform in Colombia's armed forces.
Award judge Rhitu Chatterjee said, "The scandal stood out in its depth of reporting and clear, compelling storytelling. It is also exceptional because it tells a version of the story about Colombia's armed conflict that hasn't been told in the international media before, and by doing so it gives a more nuanced and accurate portrayal of that conflict."
Palau is a Colombian American multimedia journalist based in Bogota. She writes for The Economist and her work has appeared on Al Jazeera and in The Village Voice. From Colombia, she has covered such subjects as the 2018 congressional and presidential elections, as well as the Colombian government's strategies against cocaine production.
Palau received a degree from the Illinois Institute of Technology's College of Architecture in 2011 and graduated from Columbia University's Journalism School in 2015. She sees herself as a unique hybrid between the worlds of design and journalism—one who combines her design skills with those she acquired in the journalism industry to tell stories.
Reflecting on her reporting, Palau says it gave a voice to the victims of the Colombia military killings It is believed many Colombians have forgotten about the "false positives." Therefore, it revived an issue still in need of a resolution and helped feed a debate around what should happen to the perpetrators and victims of this crime.
"We were impressed with Mariana's relentless pursuit of the truth about the 'false positives' and how her reporting rekindled public debate over lingering human rights violations from the conflict era that many perpetrators hoped to avoid," says Pulitzer Center Senior Strategist Steve Sapienza.
This project was transformational for Palau's career. She says working on the many drafts made her a better writer and that the mix of reporting and analysis needed for this story opened doors for her as a freelance journalist. Palau adds, "Two editors I had never worked with reached out to me after reading this story, asking for pitches from Colombia."
Perhaps most meaningful to her is giving voice to the victims. She says, "knowing the truth about what happened during the conflict is essential to achieve long-lasting peace in Colombia. By reporting on the truth about the 'false positives' I believe I have contributed to building peace in my country."
The 2021 Breakthrough Award runner-up is freelance journalist Alexander Clapp for an article in The New Republic called "The Vampire Ship." This longread impressed the judges with its movie thriller-esque narrative that unraveled a complex web of corruption and crime in Turkey, Greece, and the Middle East. Clapp's reporting took a year, with several trips between Greece and Turkey. He interviewed more than 100 witnesses and tracked down legal documents, shipping contracts, police testimonies, and more to provide the most complete account yet of a massive drug deal gone spectacularly bad. It was the lead story in the October 2020 issue of The New Republic.
Who are the 2021 Breakthrough Award judges?

Nick Schifrin is the foreign affairs and defense correspondent for PBS NewsHour, where he leads foreign reporting and has created series from China, Russia, Ukraine, Nigeria, Egypt, Kenya, Cuba, Mexico, and the Baltics. The PBS NewsHour series "Inside Putin's Russia" won a 2018 Peabody Award and the National Press Club's Edwin M. Hood Award for Diplomatic Correspondence.
Rhitu Chatterjee is a health correspondent at NPR, where she covers mental health. Earlier in her career, she covered science, the environment, global health, and development. As a freelancer, she produced two projects as a Pulitzer Center grantee, on school lunch programs in India and Brazil.
Steve Sapienza is senior strategist and editorial team leader at the Pulitzer Center. He is a news and documentary producer with over 20 years' experience and has covered a wide range of crisis stories, from illegal gold mining in Peru to child soldiers in Sierra Leone, climate refugees in Bangladesh, and land-mine survivors in Cambodia.
About the Breakthrough Journalism Award:

The award, made possible through the generous support of Eva Lohrer, recognizes and celebrates the achievements of freelance journalists who report on underreported issues that affect us all. The annual competition is open to current and former Pulitzer Center grantees and early-career Campus Consortium journalists, honoring work that has been published/broadcast during the previous 365 days.
About the Pulitzer Center:

Over its 15-year history, the Pulitzer Center has consistently demonstrated its commitment to shining a light on critical global issues that are too often ignored. Through the sponsorship of quality international journalism across all media platforms and an innovative program of outreach and education, we have helped inform debates, nurture dialogues, and advance understanding of the defining challenges of our time.
RELATED ISSUES

Drug Crises

Issue
Conflict and Peace Building
Conflict and Peace Building