Pulitzer Center Update May 11, 2015
'Japan's Disposable Workers' Wins PDN Video Award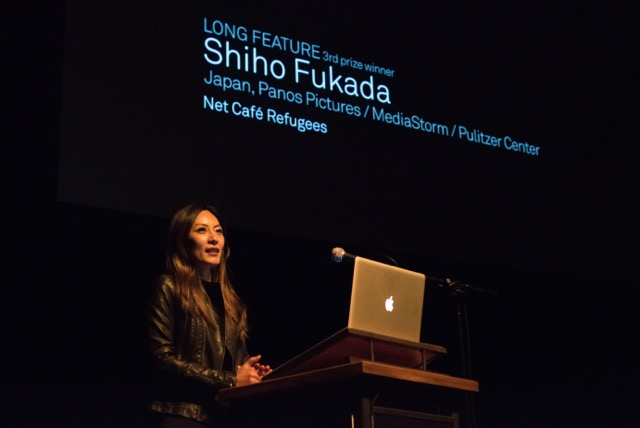 Shiho Fukada's "Japan's Disposable Workers" project received Photo District News 2015 Video Award.

A Japanese photojournalist based between Tokyo and New York, Fukada undertook for her Pulitzer Center-supported project an examination into the lives of Japan's so-called disposable workers to illustrate the global economic crisis and the growing gap between rich and poor that has provoked much turmoil.

Fukada's documentary also was a Vimeo staff pick. She won 3rd Prize Long Feature in the World Press Photo's 2015 Multimedia Contest for "Net Cafe Refugees," a chapter from "Japan's Disposable Workers," her multimedia documentary supported by the Pulitzer Center and MediaStorm.