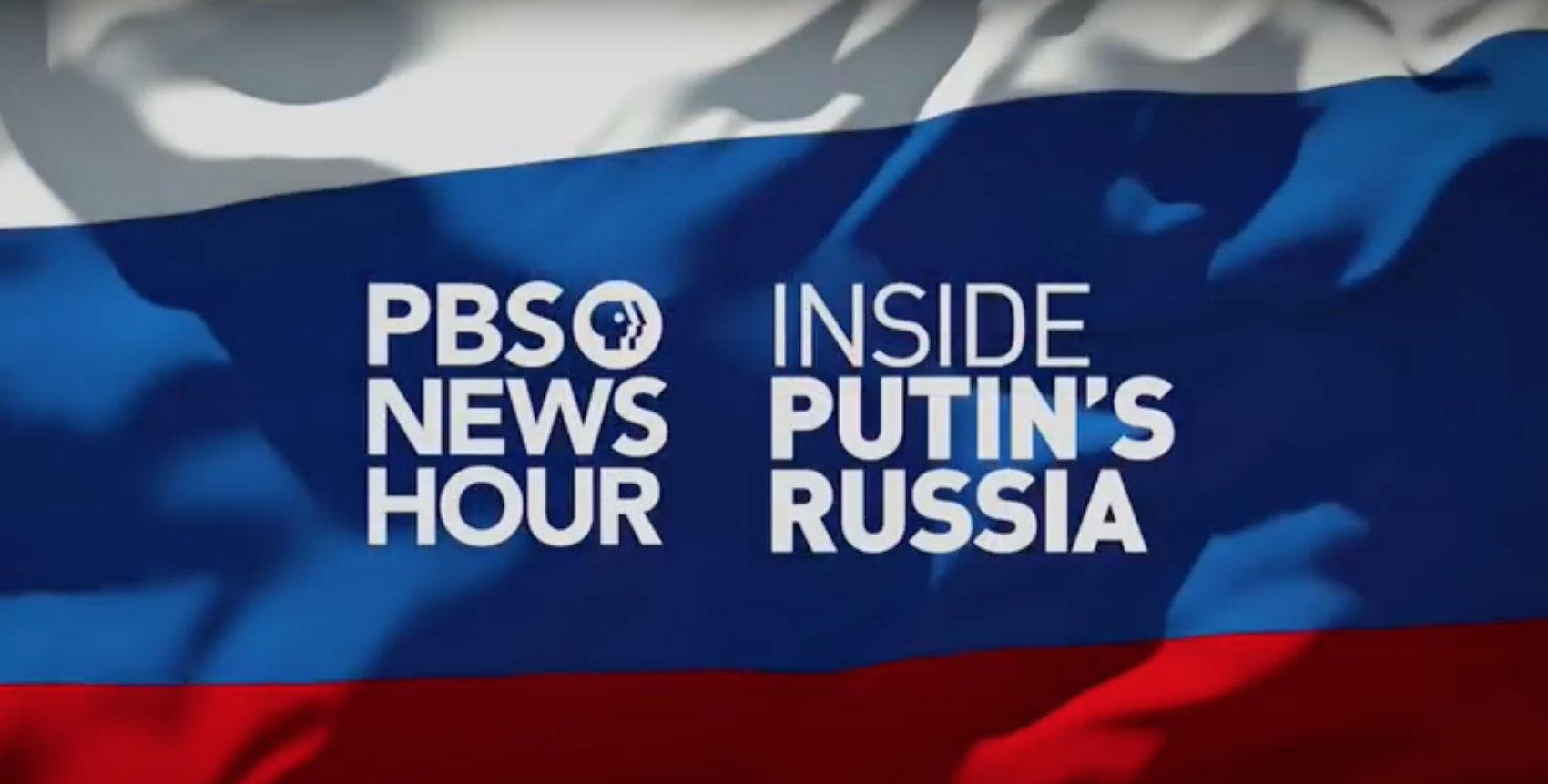 Pulitzer Center grantees Nick Schifrin and Zach Fannin were named 2018 Peabody Award winners in the News category for their work on PBS NewsHour's series, "Inside Putin's Russia." The five part series explores everything from the bilateral relationship with the United States to ascendant nationalism, widespread propaganda, and the fate of the President Vladimir Putin's enemies.
In the Peabody Awards' official announcement, Margaret Blanchard writes: "Special correspondent Nick Schifrin and producer Zach Fannin spent seven weeks in Russia, traveling to more than 12 cities to provide viewers context for thinking about President Vladimir Putin's global impact. In addition to background on how this KGB veteran rose to power, we learn how he has shaped public opinion through appeals to nationalism and manufacturing consent via 'fake news.' Each segment takes us deeper into understanding the mechanisms of power Putin has at his disposal."
Since 1940 the Peabody award has steadily grown from being the "Pulitzer Prize for Radio" to recognizing excellence in a wide range of electronic media. In 1948 the Peabody Awards began recognizing television programs, and eventually cable TV was included beginning in 1981. By 2003, the first website had been included in the list of winners and 2012 saw the first Peabody Award given to a blog. From the first radio broadcast, electronic media has been constantly evolving. As the possibilities for storytelling multiply, the Peabody Awards will continue to draw attention to stories that matter in electronic media. We look toward the new forms of storytelling that will arise as we move deeper into the digital age.
The full list of winners is available on the Peabody Awards website.
RELATED ISSUES