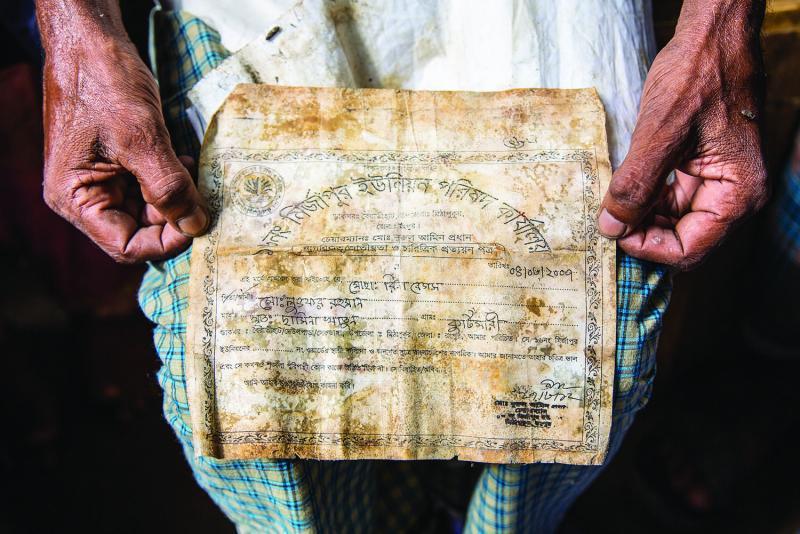 "The Ghosts of Rana Plaza," Jason Motlagh's article in the Virginia Quarterly Review, won this year's Society of Professional Journalists Sigma Delta Chi Award for magazine writing in national circulation.

Motlagh traveled to Bangladesh to investigate the industry-wide failures that led to the Rana Plaza disaster, considered the worst accident in the history of the garment industry. A year later, many of the problems remain unresolved. His in-depth investigation was featured in the spring 2014 issue of VQR.

The article is part of Motlagh's Pulitzer Center-supported project, "Bangladesh: The Real Cost of Fast Fashion," which investigates the systemic problems that led to the deadly Rana Plaza garment factory collapse. The project also includes an interactive timeline presentation of this story, produced by Pulitzer Center and VQR.

See the complete list of SPJ award winners at spj.org.

Join Motlagh and Bangladeshi photographer Atish Saha on Monday, May 4, for Talks @ Pulitzer: What Next for the Bangladesh Garment Industry? They will provide an update on the people trying to recover in the wake of the Rana Plaza garment factory collapse and discuss whether anything has changed for industry workers.

The SPJ-honored article is the second piece Motlagh has written for VQR that has won an award. Read Motlagh's 2010 interview with VQR, commemorating his National Magazine Award win that year for "Sixty Hours of Terror," a piece that has been heralded as the definitive account of the November 2008 Mumbai terrorist attacks in India.
RELATED ISSUES