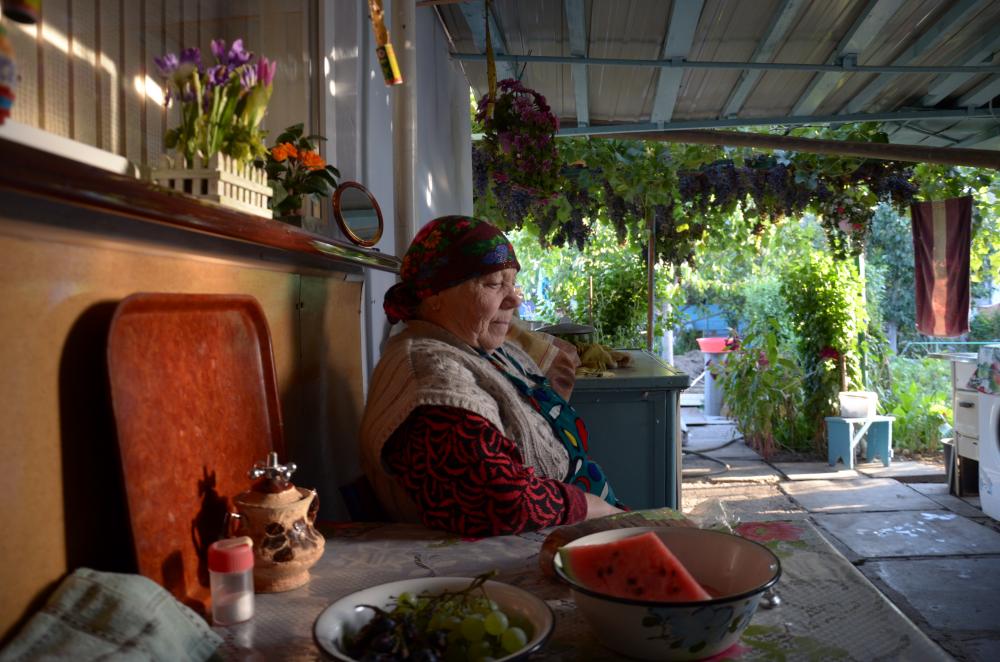 Historians, professors, students and journalists gathered for a special Talks @ Pulitzer: "The New Cold War" on Tuesday, November 10, to weigh the historical, socioeconomic and personal context behind Russia's relationship with Ukraine and the conflict over Crimea.

We brought together Pulitzer Center senior advisor Marvin Kalb, author of the recently released, Imperial Gamble: Putin, Ukraine, and the New Cold War, with grantee journalists Dimiter Kenarov and Sarah Topol who have spent a good part of the last two years reporting from the region.

Kenarov, a Bulgarian journalist educated in the United States, brought to the table the results of his reporting from his Pulitzer Center-supported projects, most recently those that focused on the geopolitical contentions in Crimea and the Black Sea region, as well as on key affected populations during Russia's military annexation of the Crimean Peninsula from Ukraine. Topol, now based in Istanbul, traveled to Ukraine to explore complex issues of identity and national security for her Pulitzer Center-supported project.

The three-way conversation moved the presenters to dig more deeply into a geopolitical crisis, once considered one of the gravest threats to peace in Europe since the end of the Cold War, that has for the most part left the front pages of U.S. media outlets.

Drawing from the article she wrote for Harper's, Topol focused on the way in which Ukrainians interpreted their own history, especially in the wake of Russia's annexation of Crimea which increased separatist sentiment throughout the eastern part of the country and led to violations of initial truces by both sides of the conflict. She provided an example of the contrast in the victim/hero narrative between the country's east and west: The 'war of the monuments' in which people in the west toppled statues of Lenin and erected busts of U.P.A. fighters and Stepan Bandera, a Ukrainian nationalist and political activist, while in the east, Soviet monuments remained intact and celebrations of Soviet holidays drew large crowds.

Among the points Kenarov made in the conversation: the connections between the political theater of the Russia-Ukraine conflict and the artistic theater in the region, which also became the basis for his article on occupied Crimea in Virginia Quarterly Review.

Kalb's latest book is only part of his recent writings on the region. When prompted by an audience question about what is next for Ukraine, Kalb reflected on the simple, yet complex geophysical location of a country: Ukraine cannot separate from its history with Russia by virtue of its location, and the only way for change would be the result of an agreement between two leaders willing to put history aside.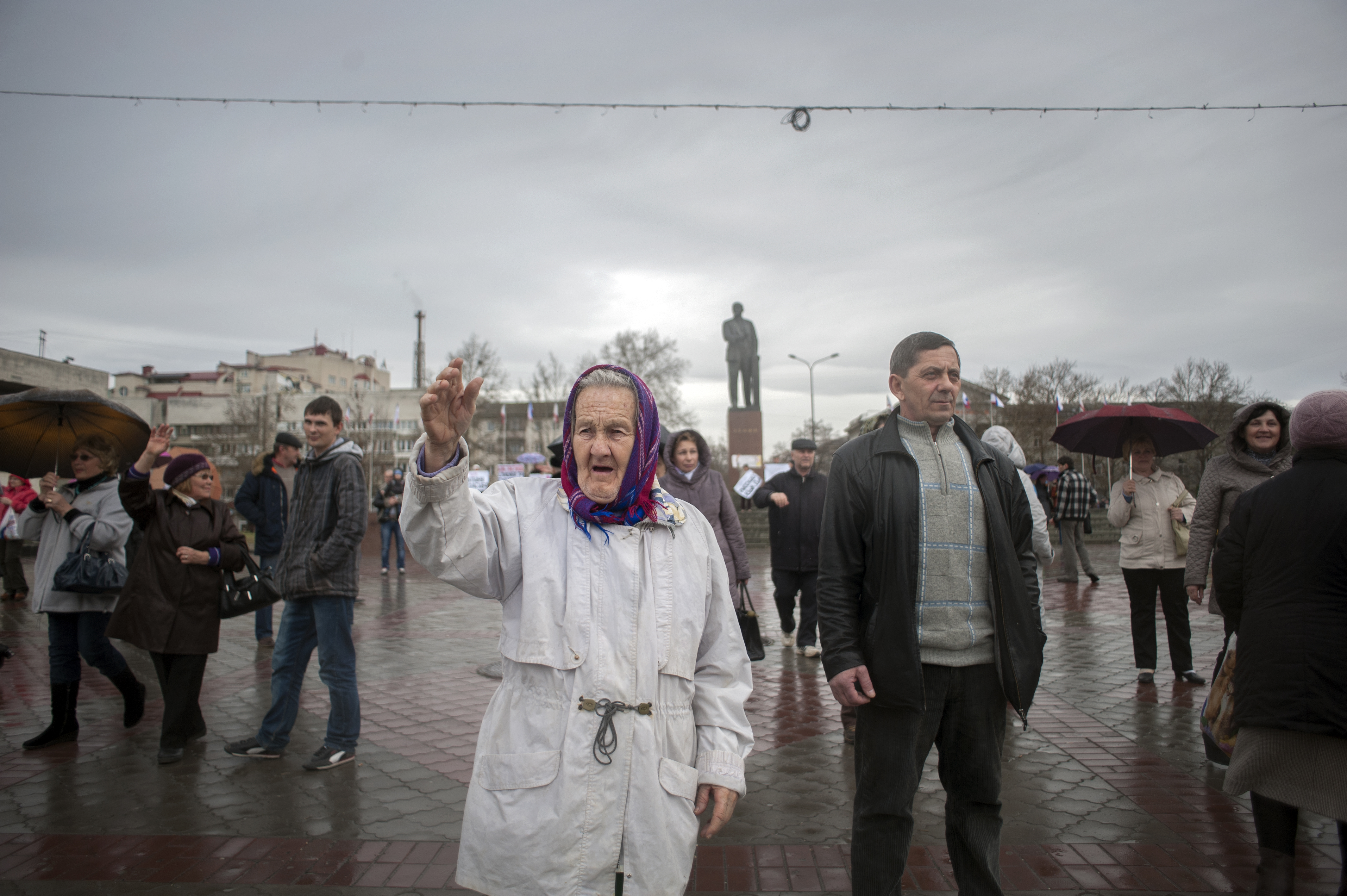 Edging to the brink of civil war, Crimea has turned into a geopolitical crisis, perhaps the gravest...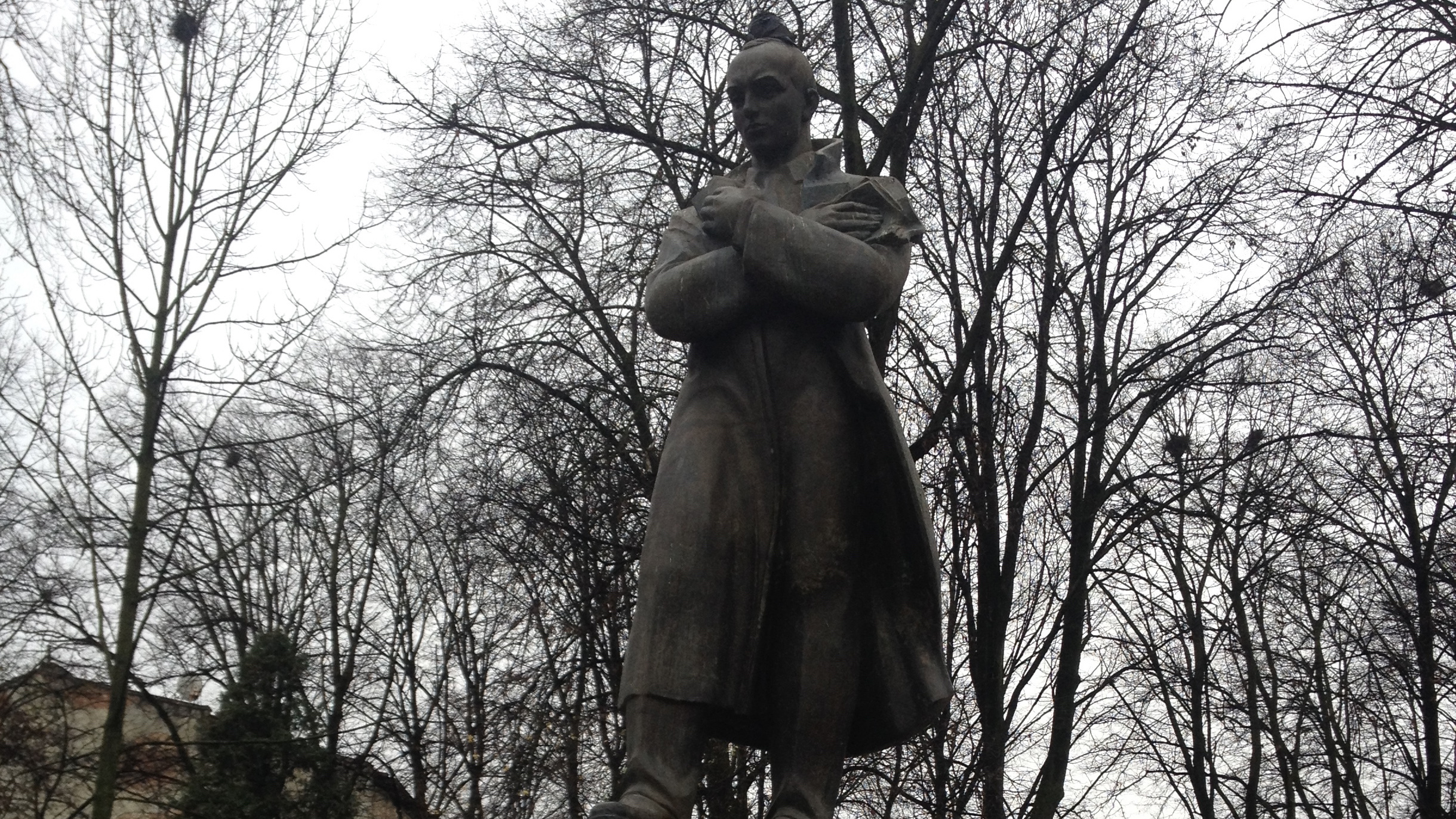 As war rages in Ukraine, what do the country's post-Soviet dueling identities mean for its future?
RELATED ISSUES

Governance

Issue
Conflict and Peace Building
Conflict and Peace Building