Pulitzer Center Update April 27, 2021
Fourteen Zooms, 90 Countries, Community Strong!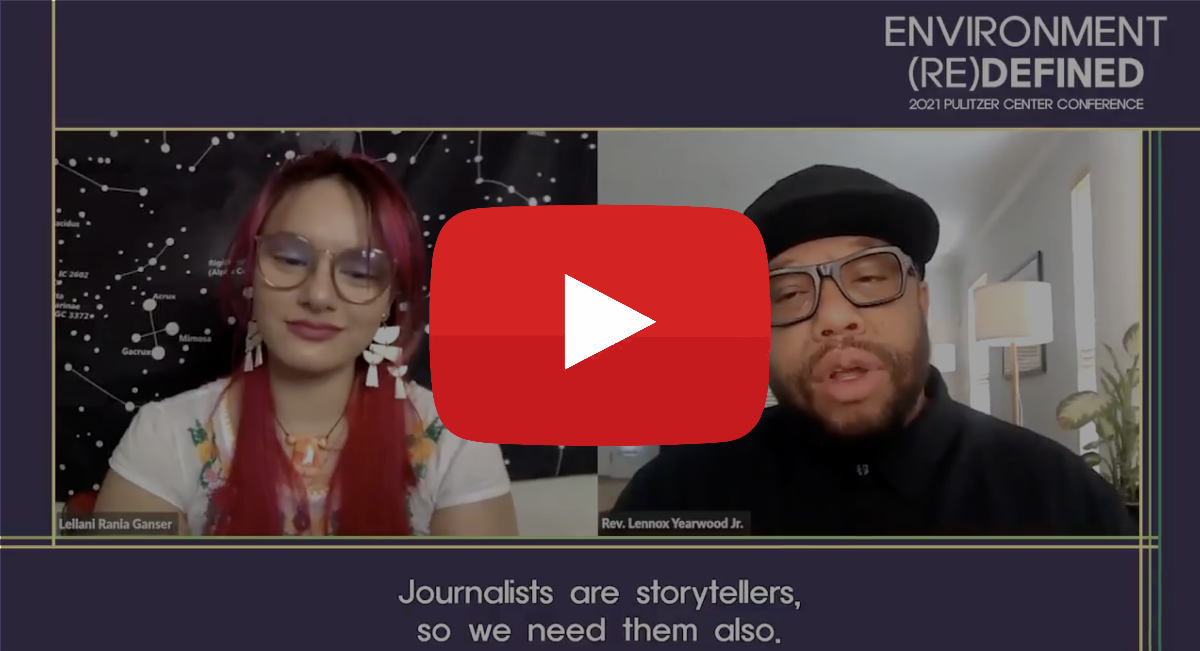 If you had told me a year ago that the happy-hour reception for our annual conference would consist of flitting from circle to circle in a virtual space called "wonder.me," I might have wondered about your sanity. But as it happens, the "Wonder" experience was just one of many at our Environment (Re)Defined conference last week that wildly exceeded my expectations. 
The virtual setting meant that we could bring in journalist presenters from across the globe, sharing on-the-ground perspectives on topics as varied as new approaches in data journalism, the power of investigative and collaborative reporting, the importance of Indigenous journalists reporting on Indigenous issues, and China's environmental role, at home and abroad. Simultaneous translation and captioning made the proceedings accessible to audiences anywhere. (The audience came from 90 countries!) Within hours we had recordings of each session available online as Webinars On-Demand.
In the weeks to come, we'll be repurposing all of that content into lesson plans for curricular use in our network of schools and universities. For now, I want to thank conference organizer Ann Peters and all my colleagues for the months of preparation and thoughtful planning that made Environment (Re)Defined such a success.
And about that "Wonder" room:
I found myself talking with Andrea Odezynska, a filmmaker from New York. When I asked how she happened to be at the conference, Andrea said that she was a longtime follower of Pulitzer Center journalism. She said one of our projects, the reporting on Black Sea environmental challenges by Bulgarian journalist Dimiter Kenarov, had inspired her to apply for a Fulbright grant (which she got!) to make a documentary on that subject herself.
At future Pulitzer Center conferences, I hope to meet people over an actual glass of wine. But whether virtual or in-person I know that I can count on Pulitzer for gatherings that engage, connect, and inspire. That's because of the extraordinary people who make up the Pulitzer community, of course, so here's to you!
 

---
Impact 
Last week, a Voice of America article profiled the Pulitzer Center's Rainforest Journalism Fund (RJF) and Rainforest Investigations Network (RIN). RJF Manager Nora Moraga-Lewy and Environment Investigations Editor Gustavo Faleiros were quoted extensively in the story, which highlighted the ways the two initiatives seek to build the reporting capacity of local journalists and raise awareness about a range of environmental issues for diverse audiences and governments. 
"In cases in all three regions where we work (Amazon, Congo Basin, and Southeast Asia), stories that hadn't been covered have generated responses from government officials where there had previously been inaction or silence," Moraga-Lewy said in the piece. 
---
This message first appeared in the April 27, 2021 edition of the Pulitzer Center weekly newsletter. Subscribe today.