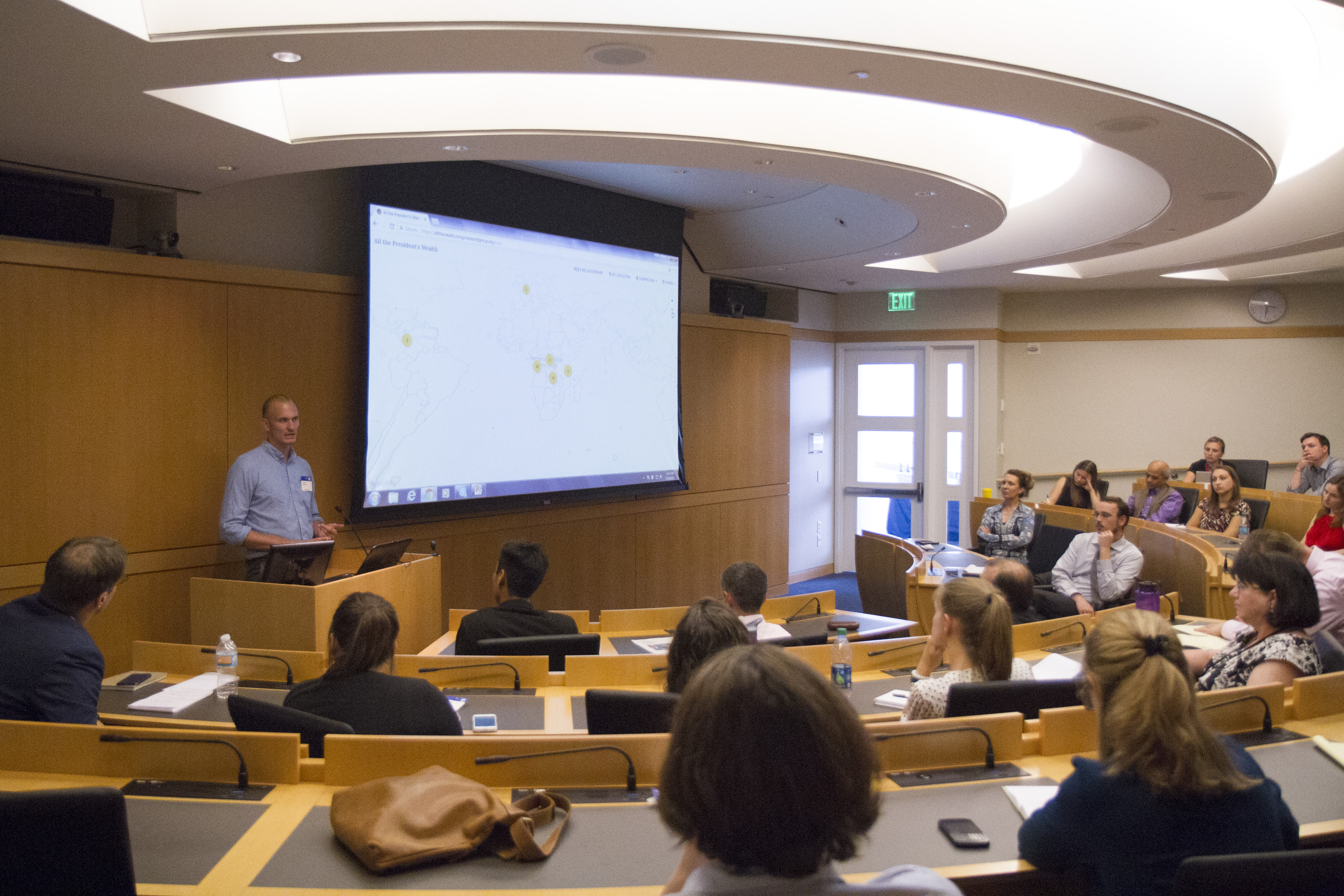 After a 20-month investigation into President Joseph Kabila's business connections, the Congo Research Group (CRG) in partnership with Pulitzer Center grantees Michael Kavanagh and Dan McCarey, released a comprehensive report documenting over 90 companies tied to Kabila and his family.
Earlier this week CRG director Jason Stearns spoke at the U.S. Institute of Peace to review the findings and the growing political tensions in the Democratic Republic of Congo.
When Stearns and Kavanagh first discussed the possibility of verifying rumors of Kabila's wealth, Kavanagh was skeptical they would find any documentation. The Congolese constitution requires the president to provide a declaration of assets when he takes office, but the documents are not public and thus impossible to verify. Additionally, the Congo does not require companies to publish property or corporate taxes.
But as Kavanagh dug into public records, he uncovered hundreds of millions of dollars in revenue from over 90 companies owned, at least in part, by Kabila and his family. Many of the companies were listed under alternative names of family members, owned by shell companies, based in countries around the world, and ownership was transferred frequently among family members.
"Fact of the matter is nobody knows the total wealth of the Kabila family," said Stearns.
By following the paper trail, the report exposes serious potential conflicts of interest involving the presidential family's companies and documents the financial rise of the Kabila family starting from the president's childhood.
Although it is not illegal for the president of the Congo to conduct business, the report illuminates possible infringements by Kabila and his family.
By verifying Kabila's business ties, the project aimed to asses his interests and understand how he and his family are posturing themselves for the impending transition of power. As Stearns said, "If you know what he owns, you know something about how he thinks."
Kabila was suppposed to step down from the presidency in December 2016, but has since postponed the election. 
RELATED ISSUES