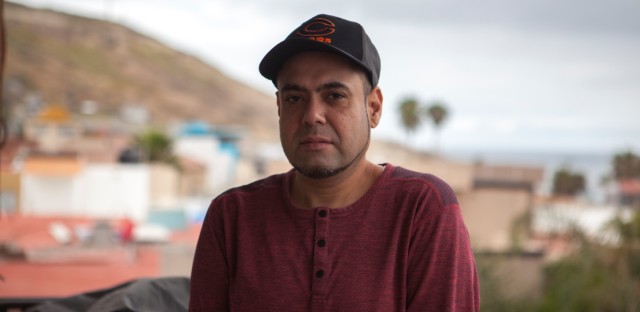 The United States immigration system has let many fall through its cracks, often silencing them in the process, including U.S. military veterans deported under the Trump administration's ongoing crackdown on undocumented immigrants. Pulitzer Center grantee Maria Zamudio's recent project "Exiled Soldiers" focuses on non-citizen veterans who risked their lives for the United States, but can no longer call it home. Among the deported veterans featured in Zamudio's reporting is Miguel Perez Jr., who had lawful permanent resident status before his deportation in 2018 following a felony drug conviction related to the mental health repercussions of his service.
In an update to her Pulitzer Center-supported series, Zamudio reported a major change in Perez's case. As part of a campaign promise to reform the state's criminal justice system, Illinois Governor Jay Robert "J. B." Pritzker pardoned Perez's non-violent drug offense, opening the door for a possible return to the United States, as federal officials are now reevaluating Perez's appeal for citizenship. 
"It's been so overwhelming. I'm still at a state of shock," Perez told Zamudio. "I want to see my kids and my family and enjoy Chicago's food."
Perez's case helps audiences look beyond nationality when considering the human impact of both national immigration policies and the stories we tell about them. Zamudio's work considers the human impact of international immigration policy on the most marginalized of communities and has made these stories impossible to ignore as they are at the heart of her reporting.
Miguel Perez has struggled with his immigration status since 2001, and in part because Zamudio covered his story, he now has a chance at returning to his life in the U.S.
RELATED ISSUES