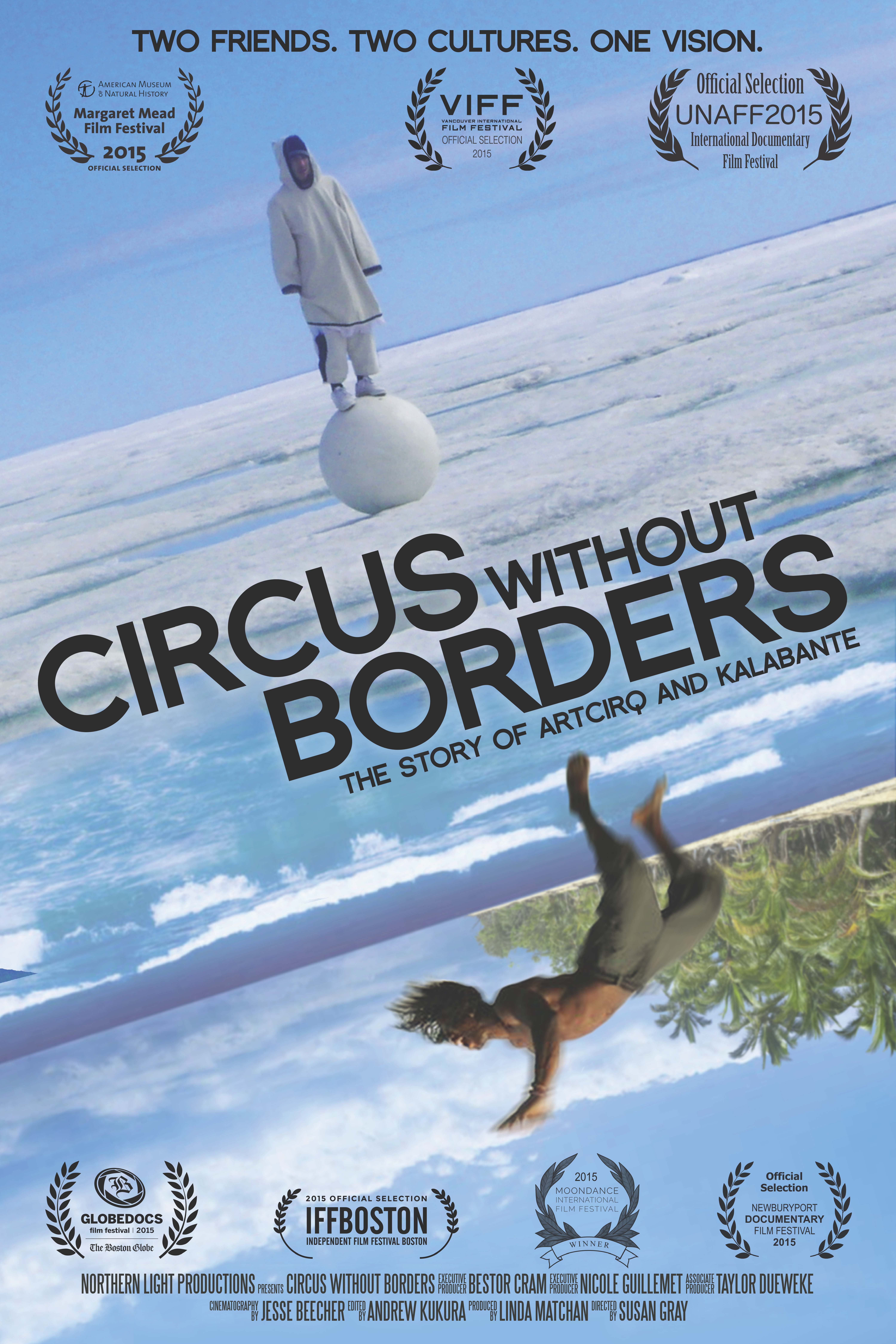 The documentary, Circus Without Borders, is now available to stream worldwide on iTunes, Amazon, Google Play, Vimeo, Youtube Video on Demand and jman.tv. To screen the password-protected documentary for free in classrooms, email [email protected].
The digital release comes on the heels of the Pulitzer Center's two-week educational outreach tour when the film premiered in Chicago, St. Louis, Philadelphia and Washington DC. Filmmakers Linda Matchan and Susan Gray visited schools and participated in community events along with the documentary's two main characters, Guillaume Saladin and Yamoussa Bangoura.
Northern Lights Productions produced Circus Without Borders, which follows the story of Saladin from the Canadian Arctic and Bangoura from Guinea, West Africa. Following their two circus troupes over a span of seven years, the film is a tale of transformation within themselves and their communities, confronting issues of suicide and poverty through the resilience and relief that is a byproduct of entertainment and acrobatic art.
The documentary is set to release in theaters in Vancouver in March 2016. View the Circus Without Borders trailer on Vimeo.