Pulitzer Center Update October 20, 2020
Chicago Youth Make Documentaries Despite a Pandemic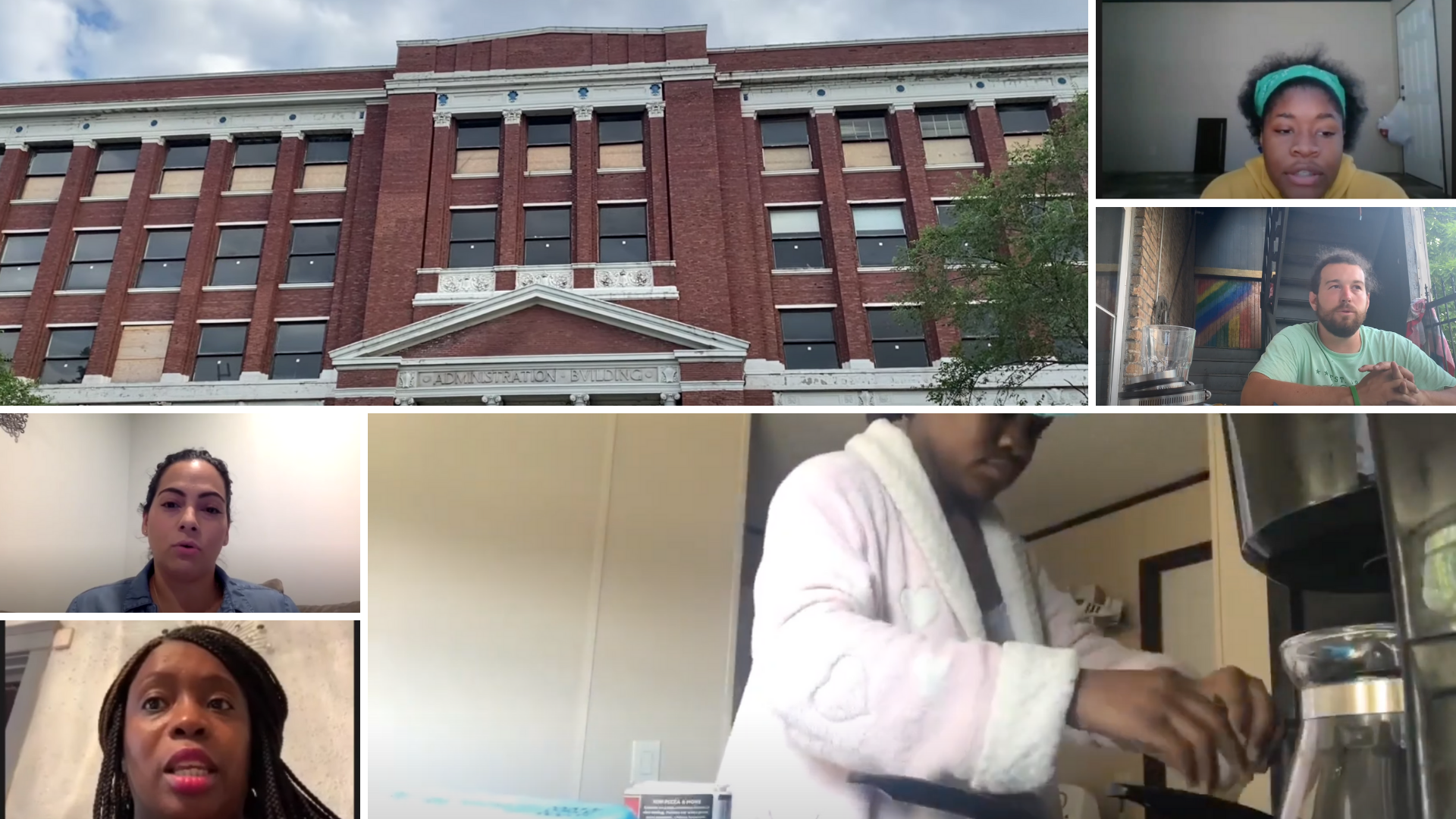 During any normal summer, it's a challenge to produce a documentary in only six weeks. But what happens when a global pandemic prevents students from meeting in person and using professional video equipment?
When the coronavirus pandemic shut down much of the United States in the spring of 2020, Free Spirit Media program managers Keta Glenn, Danielshé Rodgers, and Terrance Patterson faced an extraordinary challenge. How would they ensure all students had access to technology and internet for video meetings? How would they engage students during such turbulent times? And how would journalists, local and international, connect when they couldn't meet their teams in person?
Sometimes the only way to find out is to jump right in.
The Pulitzer Center and Free Spirit Media have partnered to connect journalist mentors to student filmmakers for 11 years. This year, Pulitzer Center grantees Pablo Albarenga, Kalyanee Mam, Pat Nabong, and Melissa Noel each mentored a small team of students, advising them throughout the summer on story construction, the interview process, and more.
"We anticipated this to be challenging because it was our first time facilitating the program virtually, and we were worried about being able to connect with students, keep them engaged and have effective communication," said Glenn. "We were resourceful and made it work with what we had available to us."
After School Matters provided tablets for students who needed them and, when appropriate, Rodgers and Patterson worked with students to shoot and edit their videos on Free Spirit Media equipment.
"Our program is mainly hands on, [so] the participants were expecting that," said Rodgers. "Most of our teens were looking forward to actually getting their hands on the equipment and tools we offer. I had to think of a lot of activities that utilize their phones and editing apps that they use on a daily basis for them to get the outcome they were expecting."
"A lot of our teens found a love in editing videos together," she said. "They were stoked to see the things they can create."
The students recorded interviews with video conferencing software, shot b-roll on smartphones, and even turned the camera on themselves. Each documentary captures elements of life in a pandemic through the eyes of youth, and the filmmakers didn't shy away from hard topics.
One student group produced a film on the impact of sexual assault, weaving together narratives from a survivor, an advocate, and one of the student producers. Mam, who led the youth in a workshop on finding your voice as a filmmaker, guided the group to explore less traditional ways of producing a documentary, starting from the students' passions and experience.
"We come in with this idea of what we want a documentary to be, but the process of documentary filmmaking is so unpredictable. That's the art of it: being able to adapt to changes, to those twists and turns, creating something that's organic and that comes from that kind of process," said Nabong, who worked with a group to explore child abuse's short- and long-term effects.
Noel mentored students documenting the impact of the coronavirus crisis on residents in Chicago, especially Black communities. "I got to talk to them about interviewing, about shooting, about making sure they're thinking about … great stories right in their own backyard," said Noel.
Albarenga's group examined the ways racism can impact the businesses owned by people of color in Chicago. "To me, the best thing to come from this experience was about teamwork: about not feeling that you are alone, that you have the support of other people to accomplish your aims," said Albarenga. While the students working on this documentary were ultimately not able to publish it to technical constraints, they did invaluable research on how economic racism affects the Black community, and learned how to support local Black businesses.
"I know the students are going to take away media literacy skills that will help them in the future, basic skills such as how to operate a cell phone camera ... how to write a narrative, how to create a PSA," said Patterson. "They used teamwork, and they worked collaboratively, and made something out of nothing."
"I know how difficult it is to learn how to edit a video, but they did it all virtually. I was very inspired by how quickly and effectively they adapted to the technology of remote learning," said Nabong. "I think it really shows how flexible we are as humans, how adaptive we are as people and as storytellers."