Pulitzer Center Update August 7, 2018
Call to Release Shahidul Alam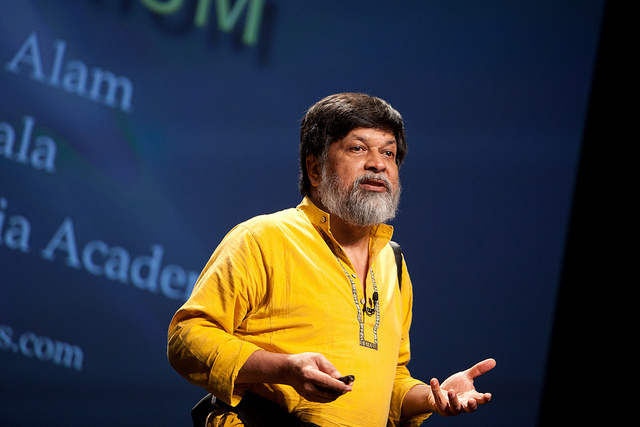 The Pulitzer Center on Crisis Reporting joins with the Committee to Protect Journalists, Reporters Without Borders and other media organizations in calling on Bangladeshi authorities to promptly release photographer Shahidul Alam, who was arrested and beaten by police on Sunday evening Aug. 5. 
Alam, 63, is an award-winning photographer, writer and activist whose photographs have been published in major media outlets throughout the world. He is also the founder of the Pathshala South Asian Media Institute in Dhaka, which has trained hundreds of photographers. 
According to news reports, at least 20 plainclothes police officers entered Alam's home in Dhaka and bundled him into a waiting van just hours after his interview criticizing the government for its harsh crackdown on peaceful protest was broadcast by Al-Jazeera, the Qatar-based TV network.
The protests began more than a week ago after a speeding bus killed two teenagers on July 29. Since then, students and other young demonstrators have been gathering in the streets of Dhaka to demand government action on road safety. Police have responded by firing rubber bullets at the demonstrators and by arresting activists and journalists.     
Police charged Alam on Monday with violating Bangladesh's Information Communications Technology Act which outlaws any electronic communication that "tends to deprave or corrupt" the image of the state.
"Shahidul's arrest appears to be completely unwarranted," said Pulitzer Center Executive Director Jon Sawyer. "Instead of silencing critics, Bangladeshi authorities need to make sure that citizens are allowed to protest peacefully and journalists are able to do their jobs without fear of imprisonment."