Pulitzer Center Update March 16, 2018
Pulitzer Center Executive Director Addressed Attacks on Media During National Press Club Event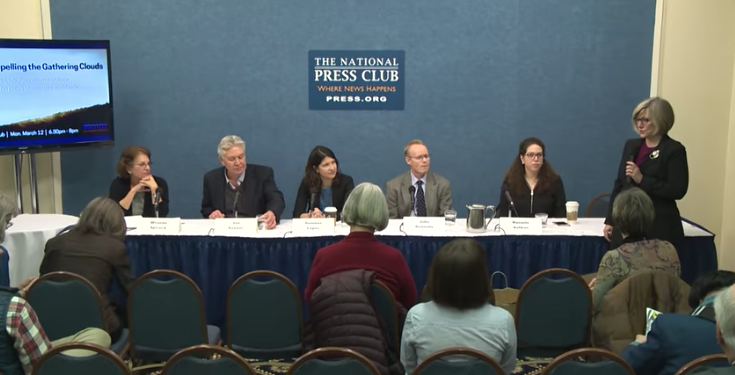 Pulitzer Center Executive Director Jon Sawyer joined veteran reporters and media advocacy groups on a National Press Club panel to discuss the growing goverment threats journalists face both in the United States and abroad. The panel was part of Sunshine Week, an annual event that focuses attention on the public's right to know.
Tensions between the media and the Trump administration have grown since the president's inaugeration, with the president frequently labeling unfavorable media coverage as "fake news." Sawyer said that President Trump's attacks on the media "are felt around the world." 
The near-constant coverage of the president has also created problems, with the media focused more on covering his tweets than more real, pressing issues.
"Too many journalists abroad are not getting attention [for being beaten, jailed, or losing their lives] because of the 24/7 Trump coverage," Sawyer said. "We are collectively, as media, complicit in what's happening…as Trump drives coverage."
Changing attitudes about the press will impact how well–informed the American electorate is—and with elections approaching in November, it is crucial that the press speak truth to the ongoing assaults over its credibility. 
"It's a dangerous moment for us," Sawyer said. "It's all the more important that we [the media] call it straight and hold everyone accountable."
For additional coverage of the Sunshine Week event, Who What Why featured extensive quotes from Sawyer's remarks in a recent blog post.