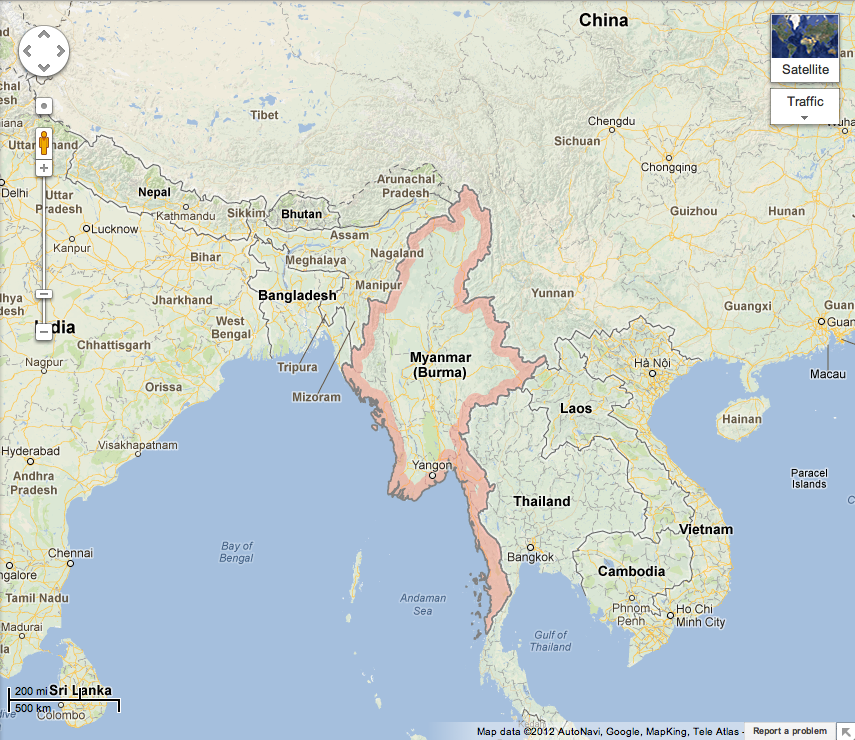 Next week, President Obama will become the first U.S. president to visit Burma. He will be touching down in a rapidly changing place.
As Pulitzer Center grantee Jason Motlagh wrote for the Economist in September, "Myanmar's [Burma] new government has thawed its relations with the West at dizzying speed. Major American and European companies are lining up to invest. And more and more foreign tourists are pouring in to what travel publications rave is now one of the best places on earth to visit."
After such a long sequestration, Burma's entrance onto the international stage is not without scrutiny. Due to its natural resources and China's growing soft power, Burma is attracting business and geopolitical interest in both the West and East. As a secretive place, it is also attracting journalists eager to cover untold stories.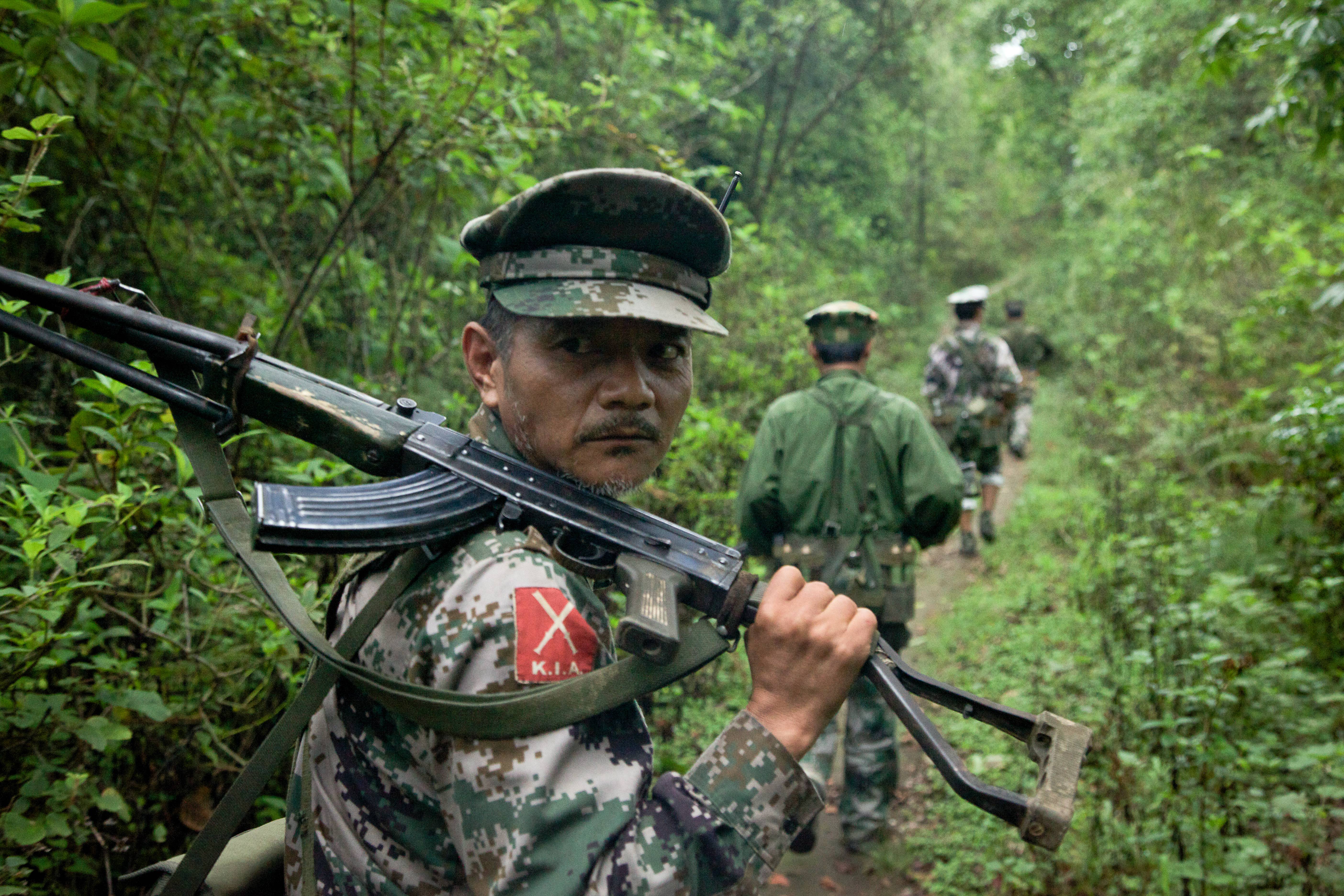 Kachin Independence Army fighters on patrol near the frontline, southern Kachin state. A Burmese Army outpost sits about a mile away from their forward outpost. Image by Jason Motlagh. Burma, June 2012. Story>>
Pulitzer Center journalists Motlagh and Steve Sapienza have reported on Burma's hidden war against the Kachin and on the thousands of Burmese who are trafficked and essentially enslaved for the Thai shrimp industry; Greg Constantine has documented Burma's human rights abuses against the stateless Rohingya, a Muslim people often described as the most oppressed group in the world; and Jeff Howe and Gary Knight have looked into China's growing soft power presence.
Their reporting has already made waves in the region. The Thai government and shrimp exporters denounced Sapienza and Motlagh's documentary on abuse of Burmese migrant workers. The resulting outcry has put the issue on the agenda when Obama stops in Thailand on his South Asia tour next week, according to the Bangkok Post.
Access for journalists has become easier this year--Howe and Knight commented on how surprised they were not to be arrested while on their assignment--but while journalists may have enjoyed relative ease of travel, humanitarian aid to Burmese refugees both inside and outside Burma has not. Aid from foreign governments and non-governmental organizations has been blocked or misappropriated at times, although in the past weeks, the Burmese government has shown greater inclination to accept foreign help.
These concerns have many wondering just how deep the Burmese renaissance really is. As Jeff Howe explained in this video, "What you have to remember about Burma is, this is a country that has been on the road to democracy before, only to yank back the reforms and come down with an iron fist."
Read on to learn more about these issues.
The Rohingya
More than 800,000 Rohingya have no citizenship anywhere; in 1982, they were denied citizenship in Burma, where they have lived for generations. As Constantine wrote in Virginia Quarterly Review in November, "The Burmese authorities have done just about all they can to exclude the Rohingya community from belonging to Burma" including wide-spread violence and extremely repressive controls at the border. About 300,000 Rohingya have escaped to neighboring Bangladesh where they are also refused refugee aid and citizenship. Aung San Suu Kyi, the much-lauded activist and now parliamentarian released from 15-years of house arrest in 2010, has refused to directly denounce the treatment of the Rohingya, disappointing many human rights advocates. Ethnic and religious clashes between the Muslim Rohingya and the Buddhist Rakhines have worsened, resulting in many deaths and thousands of homes lost.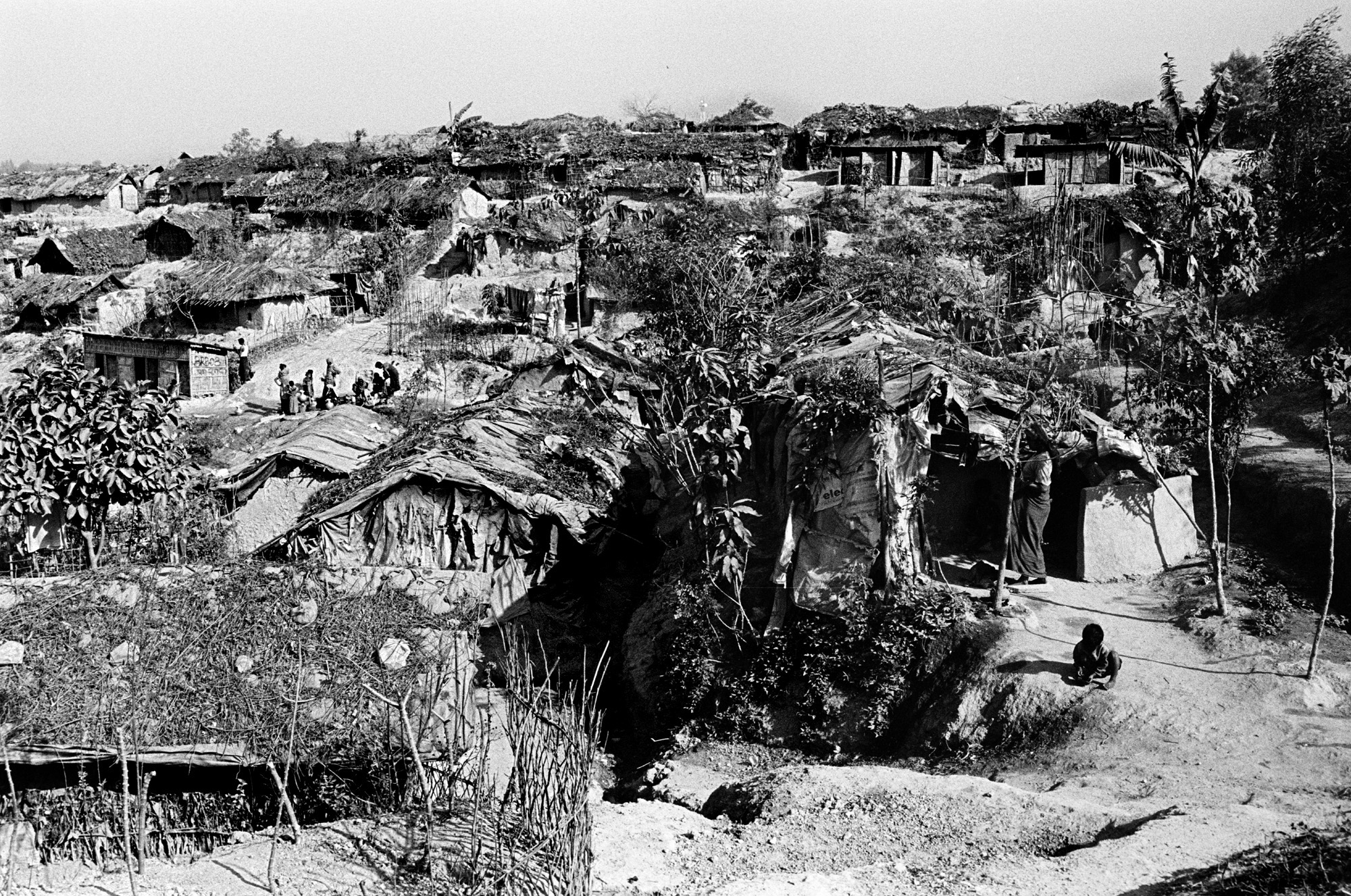 In 2008, undocumented Rohingya began to create a new makeshift camp just south of Cox's Bazar. The Kutupalong Makeshift Camp first started out as a dozen families. Now it has swelled to over 20,000 people. Aid workers say conditions in the camp are some of the worst they have ever seen. Image by Greg Constantine. Bangladesh, 2012. Story>>
Download Constantine's iBook on the Rohingya here.
The Hidden War
In Burma's Kachin state, a war between the government and the Kachin Independence Army has driven 80,000 people from their homes. Kachin has resources up for grabs: coal, jade, gold, wood, and most contentious of all, rivers for hydropower. China has already invested in several hydropower projects that deliver power back to China. Both Chinese and Burmese authorities have been accused of abusing people in the state and refusing to allow humanitarian aid through. Last year, however, in a show of Burma's changing personality, President Thein Sein stopped construction on the controversial Myitsone Dam.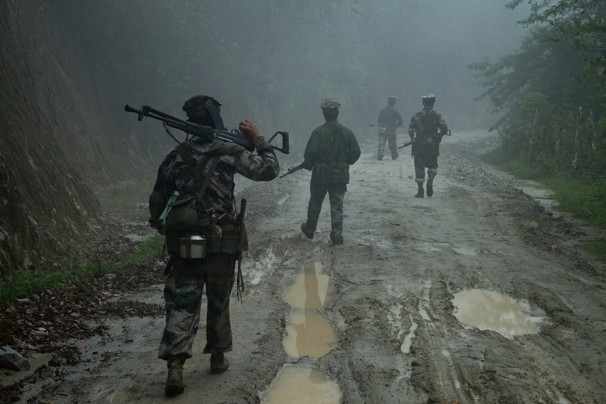 Kachin Indepedence Army fighters patrol a mountain road near their front line outpost. Image by Jason Motlagh. Burma, 2012. See his slideshow.
Read more about the war here.
China's Role
After Thein Sein stopped the Myitsone Dam project, China changed tactics and now uses soft power and "hydro-hegemony" to maintain its regional dominance. As Howe wrote for GlobalPost, China treats both the South China Sea and the Mekong River as its own private waterways. Along the Mekong, he wrote, China's dams have left its downstream neighbors, including Burma, "dependent on Chinese goodwill to maintain the flows on which some 60 million people depend for fishing, trade, and irrigation."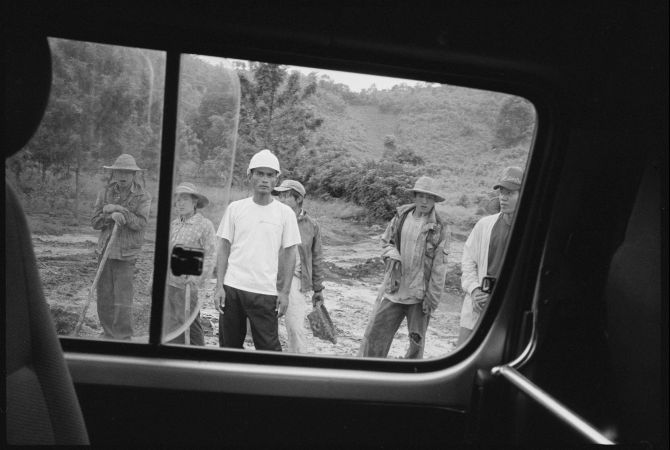 An engineer and Burmese laborers on the gas and oil pipeline that carves its way from Kunming in China to the Indian Ocean on the coast of Burma. Built and designed by the China National Petroleum Corporation, the pipeline will be 1,700 miles long once complete. Image by Gary Knight. Burma, 2012. Story>>
China is also building a 1,700-mile oil and gas pipeline across Burma to feed its growing energy demands. Human rights violations have been reported along the pipeline, but opposition is more subdued then the voracious outcry against the Myitsone Dam. Howe and Knight found that villagers, while not given much of a choice in the matter, were compensated for their land and were given jobs in the construction.
The Future
Questions remain: Will ethnic conflicts be addressed and resolved? How will Burma navigate its new relationship with the West and its changing relationship with China? How much power does the West have to pressure Burma to act on human rights issues?
We will be watching this historic visit closely. Let us know what you think via the comments below, Facebook or Twitter.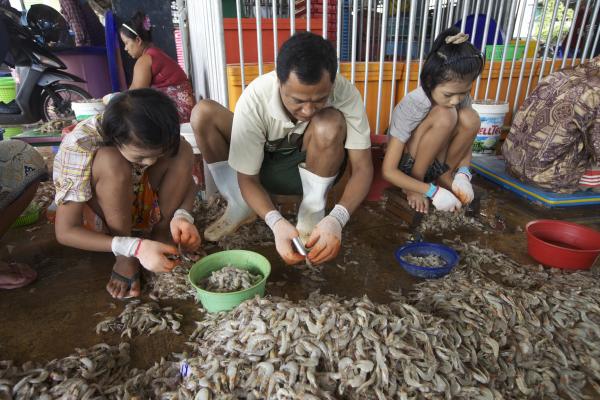 A family sorts shrimp at an open-air distribution center in Mahachai, the capital of Thailand's Samut Sakhon province. Labor abuse is most common in unregistered peeling sheds that line area backroads. Image by Jason Motlagh. Thailand, 2012. Story>>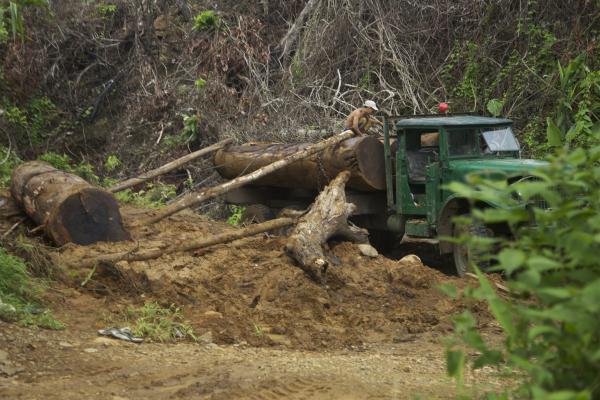 Timber companies connected to Burmese military commanders have moved into the emptied areas resulting from the construction of the Myitsone dam. Image by Jason Motlagh. Burma, 2012. Story>>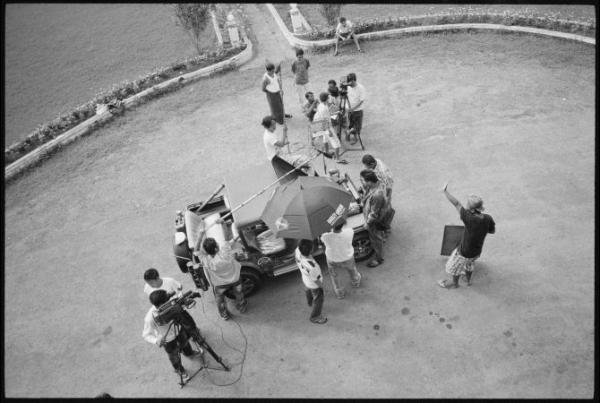 A film crew making a B movie at the Candacraig Hotel in Pyin Oo Lin. Burma has a popular but very low-technology and low-budget domestic film industry. Film makers from China and elsewhere in Asia come to Burma to make low-budget films. Image by Gary Knight. Burma, 2012. Story>>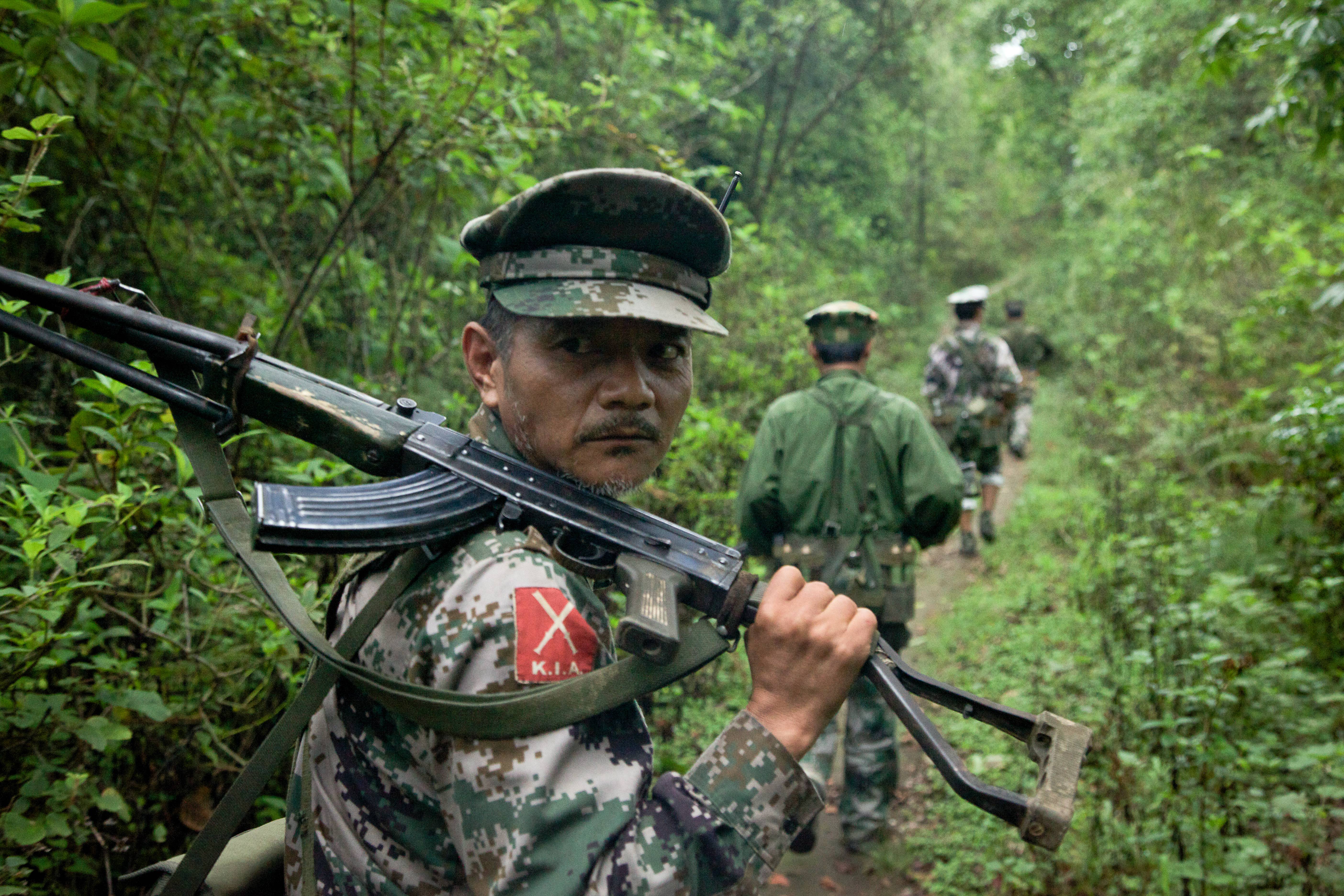 After decades of isolation, Burma is taking fresh steps toward democracy. The West has strengthened...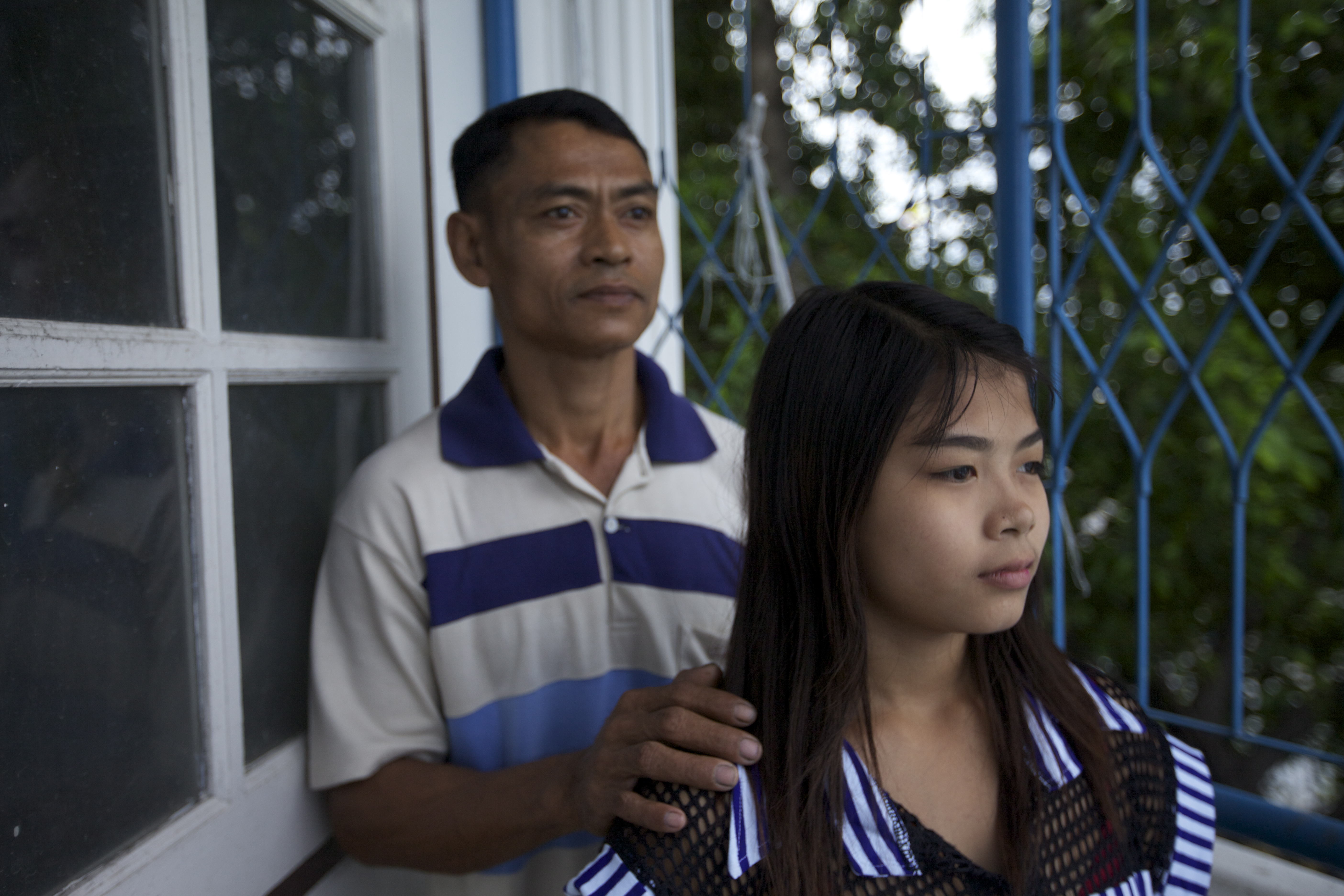 America's appetite for inexpensive shrimp from Southeast Asia is growing, but at what cost? In...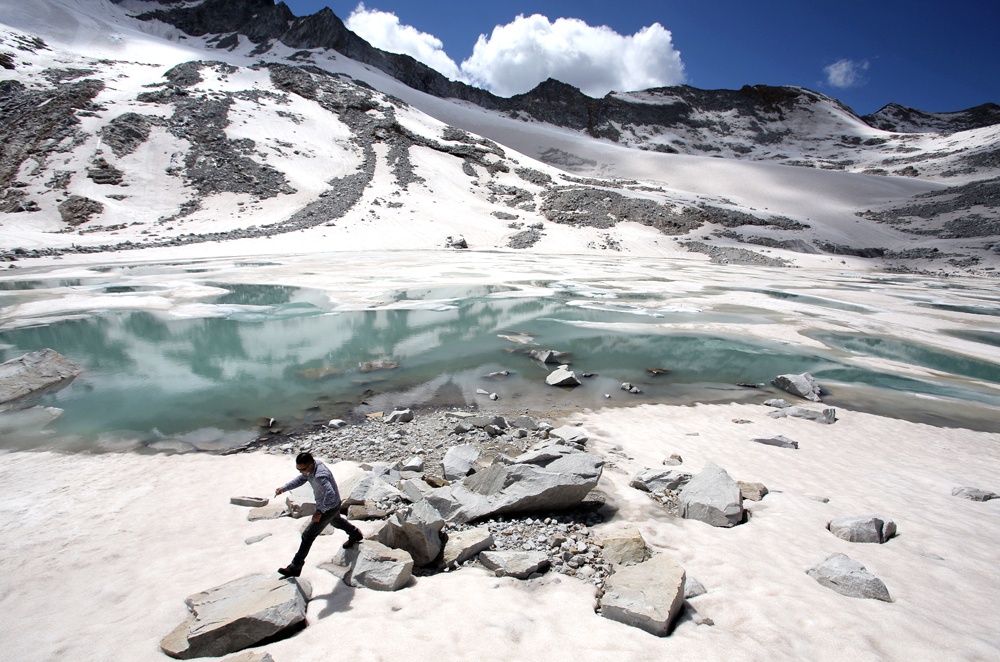 Rising temperatures on the Tibetan Plateau in western China are causing melting glaciers and...