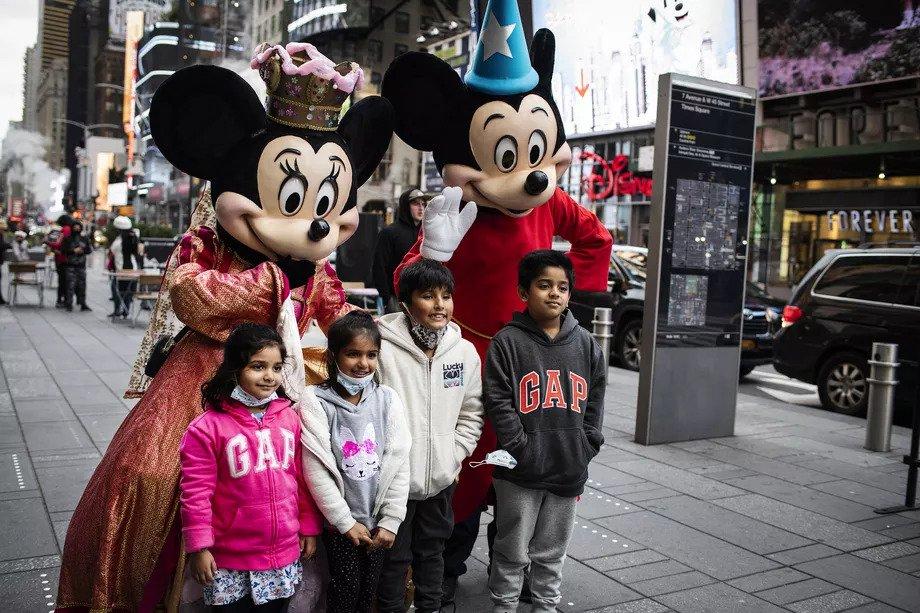 In the heart of New York City, a community of workers is adjusting to the effects of the global COVID-19 pandemic. Times Square has long been the working grounds to many costumed performers dressed as Hello Kitty, Mickey Mouse, Elmo, Batman, and other characters who pose for photographs with tourists. Now, as the pandemic continues to take its toll on communities, lives, and industries, costumed performers are living through the economic struggles of an empty Times Square.
The Times Square Alliance estimates that prior to the pandemic, about 360,000 people walked through the heart of the city each day. During the peak of New York City's outbreak in April, that number fell to 30,000. The community of workers who are now adjusting to an unreliable market is made up of Latin American and African migrants who often do not have proper immigration documents. Left with few options to make a living, costumed performers still remain dedicated to working for the tips that tourists choose to give them.
Diversify Photo and Pulitzer Center Eyewitness Photojournalism grantee Joana Toro, a self-taught Colombian photographer, and Vox writer Emily Steward produced the Pulitzer Center-supported project Where Is Mickey Mouse? to share the stories of these performers as they deal with the hit COVID-19 has had on their livelihood. Using vivid photography, Toro brings the realities of the many struggles immigrants and costumed performers are facing to the forefront.
"Joana is an immensely skilled photographer. She is also deeply connected to the community she is photographing. It's that combination of talent and belonging that makes her work so compelling and unique," said Pulitzer Center Executive Editor Marina Walker Guevara.
To learn more about the project, the conditions in Times Square, and the inspiration behind Toro's photography, Pulitzer Center Intern Shana Joseph spoke with Toro. The following Q&A has been edited for clarity and length.
Shana Joseph: Why is this topic important to you? What stories did you want to tell through your reporting?
Joana Toro: I am a Latina woman and I came to New York 10 years ago alone. I have lived as an immigrant. This is part of my personal history, that is why this topic is important to me. Migration and identity are a constant in my work, they are the topics that I am interested in documenting, and they are stories that are worthwhile and that inspire others. They are stories of freedom.
SJ: Given that you were working with undocumented immigrants, how did you work to maintain the anonymity of the people you spoke with?
JT: I always make my intentions clear and ask if they want to quote/include their name or show their faces. I am flexible and I understand when someone feels uncomfortable speaking. I respect that because that is the treatment that everyone deserves.
SJ: As the pandemic continues to affect the possibility of earning a living by working in Times Square, were there any other places in New York City where costumed characters have tried to perform?
JT: Immigrants in New York have more than one job. Many of them are informal workers on various fronts or formal part-time factory workers. Every immigrant worker is resourceful and finds a way to work with dignity.
SJ: Your reporting mentions several costumed characters and street performers. Why did you choose to highlight Nadia and Jose's story?
JT: I did not choose the story of Nadia and Jose, they decided to tell their story. As a photographer, I let the story itself show what it needs to. Nadia and Jose have a very beautiful life story. They are both entertainment professionals who met in Times Square, formed a family, and want to improve their work every day.
SJ: What do you want readers to learn about the struggles of undocumented immigrants?
JT: I want it to be understood that no human being is illegal. Human rights go above any visa stamp without exception.
SJ: At the height of New York City's outbreak in April, the number of pedestrians walking through the heart of Times Square fell from 360,000 to 30,000. What does Times Square look like now?
JT: This tourist attraction looks desolate in general but on weekdays it looks even lonelier. Many city residents visit the area on weekends, mostly other immigrants and locals visit on their days off.
The homeless population is occupying these spaces, as are many teenagers who meet up in the afternoons to talk with their friends. Local tourists from other states pass by from time to time but international tourists have stopped coming and souvenir shops are closing day after day. Other formal and informal economies in the area are holding out.
SJ: What were some of the difficulties you faced while reporting on this?
JT: The political environment of the country and its anti-immigrant message. Plus the pandemic generated mistrust and additional fear in these "minority" communities, and that makes it more difficult to enter the realities of these people and document them with your camera.
RELATED ISSUES

COVID-19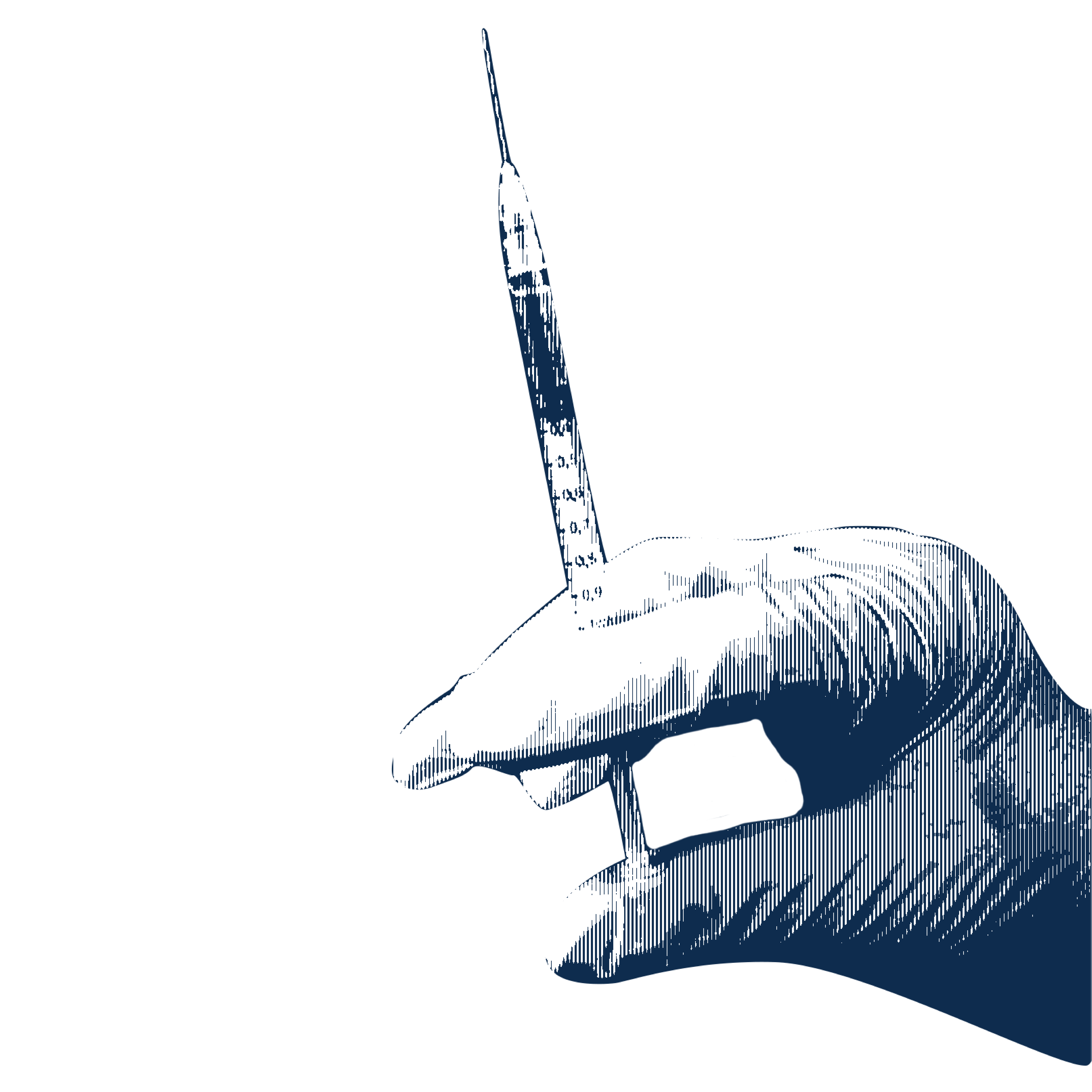 Health

Issue
Migration and Refugees
Migration and Refugees