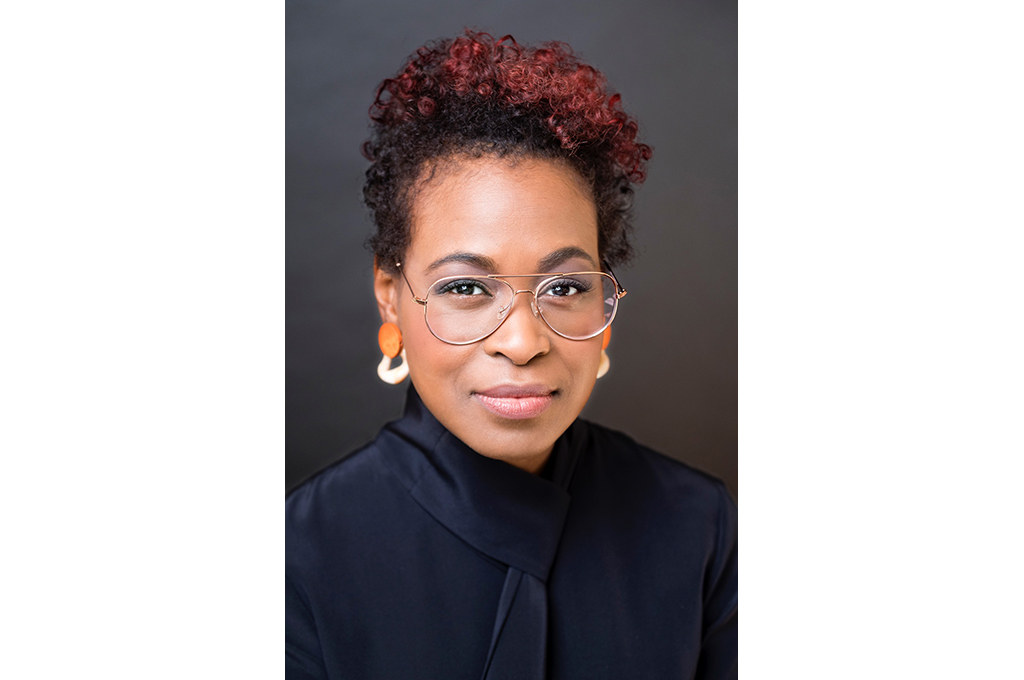 Over the course of the COVID-19 pandemic and subsequent lockdowns in the United States, grantee Errin Haines has spearheaded the Pulitzer Center-supported project "Portraits of a Pandemic" a collaboration between The 19th, a non-profit newsroom committed to centering women in reporting, and The Philadelphia Inquirer. "Portraits of a Pandemic" explores the impact of the coronavirus as it intersects with and affects the lives of women in Philadelphia. 
Haines, editor-at-large for The 19th, admits, "As somebody who covers politics… I was pretty bummed out when the campaign trail went away under our feet in a matter of days, but this [project] honestly has been some of the most rewarding work that I've been able to do since I started this role." 
Reflecting on the project's proposal, Pulitzer Center executive editor Marina Walker explains, "We loved the idea of a nonprofit media start-up (The 19th) joining forces with a legacy news organization like The Philadelphia Inquirer to report on the role of women in the pandemic, particularly women of color. Errin Haines is a gifted reporter and feature writer, and we knew the profiles would have depth and illuminate a range of experiences in a city where disparities are stark even without a pandemic." 
During the Pulitzer Center's interview with Haines, she discussed collaboration in a time of social-distancing, why centering women in conversations about the pandemic is critical, and what the interviews have taught her about this moment. The following are highlights from the conversation, edited for length and clarity. 
On the Idea Behind "Portraits of a Pandemic"
People are looking for connection in this moment, they are looking for shared experiences, but they are also just trying to understand this pandemic that many people are having to watch from their homes. So, they don't necessarily have a full picture of what this looks like for everybody. We want to help leave that accurate record behind, and I think that collaborations like these are helping us to do that. 
On Collaboration During the Pandemic
I took [the idea] to our editor-in-chief and our CEO, both of whom were like, "absolutely, we love this." My first thought was just that we could do it as The 19th, maybe for our newsletter which was growing in the pandemic, but then we thought that it would be a good fit for the Pulitzer Center. Fortunately, they also saw wisdom in the idea and decided to support us, and the partnership has actually been really great because our first local publishing partner came out of this, as well: The Philadelphia Inquirer and The Lenfest Institute. I've lived in Philadelphia for five years; I have a lot of pride in living here now and being able to call this place home. So, having the journalism that I'm doing also run in my homebase paper is kind of amazing as well—to be able to reflect this community for a national audience is really important to me. 
On Finding Subjects for the Portraits 
I did a story about a Latina activist that I wanted to highlight and the work that she's doing because I knew that the immigrant population was something that I wanted to also talk about in the midst of this pandemic because folks may not necessarily be thinking about them and how they're faring in this moment. They may be scared to get services or take advantage of services that are available to residents of Philadelphia. [I wanted] them to know that they're also a part of this crisis, and they are also seen right now. I think that's probably the question I kept coming back to: who isn't being seen, and how can I make sure that they are seen and that we don't leave them out of this? Because if we're not writing about certain folks, then it's like the pandemic didn't happen to them or that they weren't part of our country's story in this moment, and I don't think that's right.
On the Portraits 
When and where we can with the portraits, it's also been important to us to have women photographers making the portraits. That has been great. It's challenging because we know that women are underrepresented in photojournalism, and that's certainly true at The Inquirer—it's true in a lot of newsrooms—but being able to do that has been a point of pride for us, and I know it's been a point of pride for The Inquirer as well.
On Lessons Learned
What I learned is that inequality and being a woman, those were pre-existing conditions for people going into this pandemic. I don't think that people really thought about all the ways in which, from a gender perspective, this was going to impact women. 
On What's Next in the Series 
I'm curious about the ways in which we're going to see the pandemic continue to play out for women, and also playing out for them politically. It's all related now, it's all tied together. The main thing that I learned was just how much it is [all tied together]. Because you would think, "Oh nobody has time to think about politics we're in the middle of—." No, people absolutely have time to think about politics. They absolutely are thinking about it, and they want to know how the folks that they are electing are responding to this on their behalf ...
I think that we are so far from being out of this thing. What we have to think about is reopening but also what the new normal is for women in America now that we're not stuck at home anymore. What does that look like, and how are we being impacted and responding to this still? I think there's definitely a lot more stories to tell, and [Philadelphia] just continues to be a really great place to do that. Obviously, we could expand it beyond Philadelphia, but, again, it makes a lot of sense to tell these stories here now.