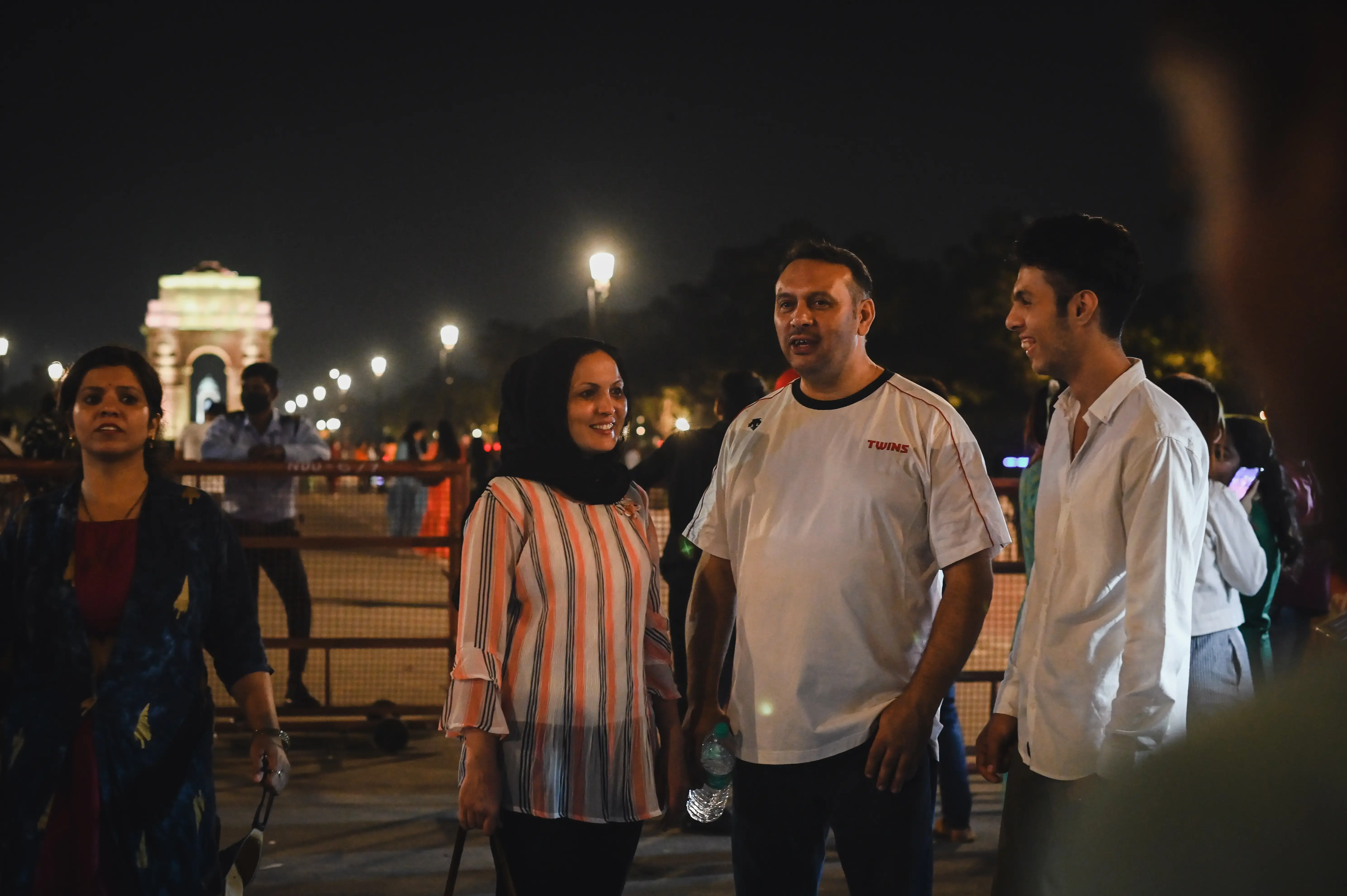 2022 Post-Grad Reporting Fellow Ankita Mukhopadhyay has won the Professional Excellence Award from the Association of Foreign Press Correspondents in the USA (AFPC-USA) for her Pulitzer Center-supported story, "Seeking Refuge: The Story of Two Women I Know."
Published in The Wire, "Seeking Refuge" follows the connected stories of two women: Samira Faizi, an Afghan refugee living in India since 2021, and Ankita's grandmother, Pratima Mukhopadhyay, who moved to India from present-day Bangladesh in 1947 during the Partition of India. Mukhopadhyay crafts a piece of personal reflection and intimate reportage that finds parallels among generations of displaced refugees and interrogates the systems of power that keep many migrants in limbo.
"No one becomes a refugee by choice," Mukhopadhyay writes. "Everyone wants to live in the country they were born in, and lead a good life there. But what happens when your country is taken away from you?"
Mukhopadhyay also directed an accompanying Center-supported documentary, Far From Home, set to premiere at the American Documentary and Animation Film Festival in 2024.
Through the Pulitzer Center Reporting Fellows program, Mukhopadhyay was connected with her mentor Robin Shulman, a freelance journalist and author whose 2016 Pulitzer Center-supported project, Canada and the U.S.: A Home for Syrian Refugees, focused on the politics of refugee resettlement in the United States and Canada during the Syrian Civil War.
"Robin mentored me over the past year for this article and encouraged me to write it," Mukhopadhyay said. "We worked through several iterations, and she was patient with me in each one. Today, I am a better and more conscientious writer because of her and I will always be grateful to the Pulitzer Center for introducing me to Robin."
Mukhopadhyay graduated with a master's degree from Northwestern University's Medill School of Journalism in 2022. She also holds a master's degree from the London School of Economics and Political Science and has worked for POLITICO, Deutsche Welle, and The Economist Intelligence Unit in India. Read more of her reporting on Afghan refugees in India here.
Each year, the Professional Excellence Award recognizes outstanding U.S.-based international journalists working for international outlets. The $3,000 award is granted based on one written or multimedia work of the applicant's choosing.
RELATED ISSUES