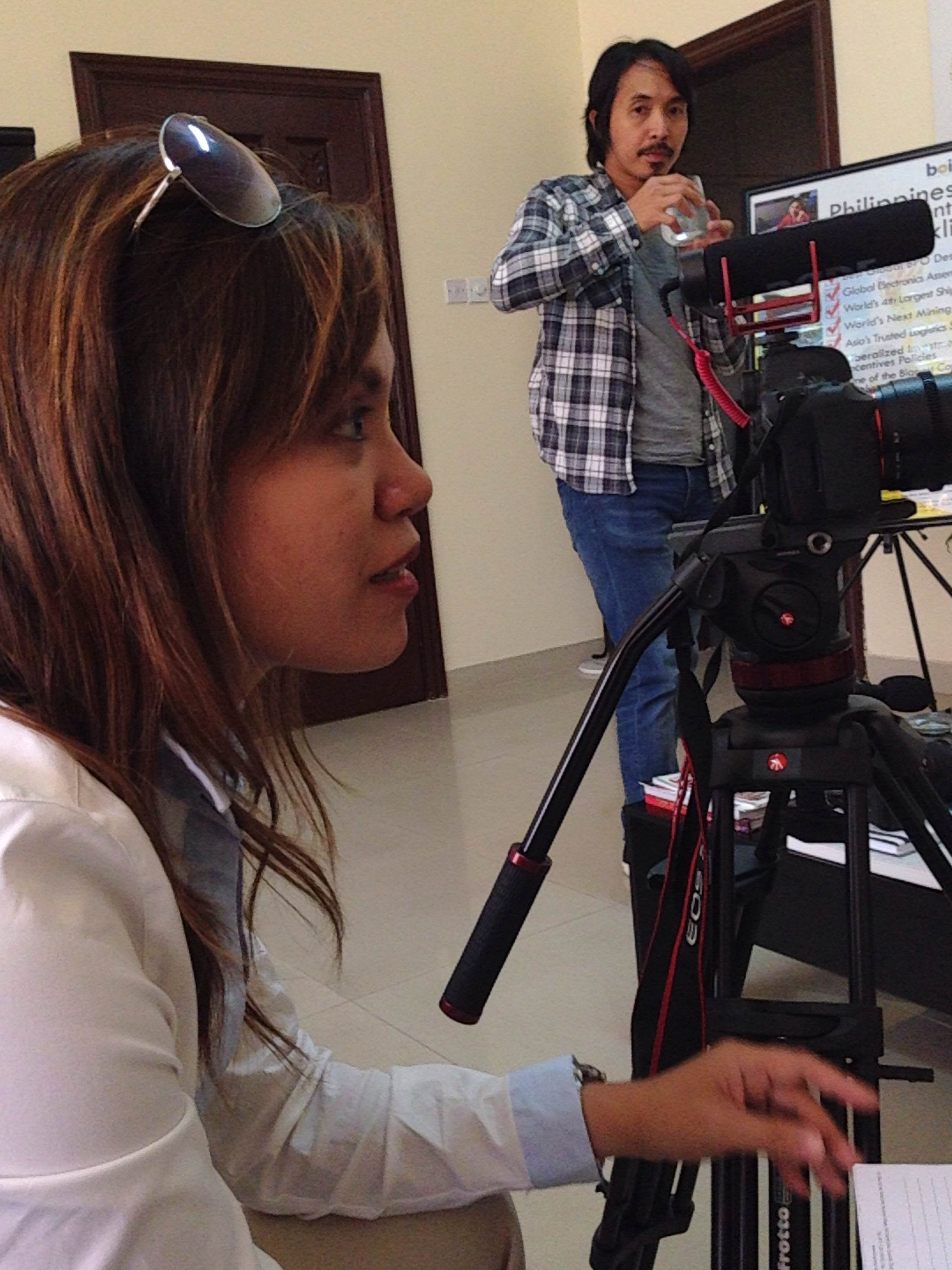 The Pulitzer Center on Crisis Reporting is pleased to announce that Ana P. Santos, a multimedia journalist from the Philippines, is the winner of the 2014 Persephone Miel Fellowship.

Launched in October 2010 in a collaboration between the Pulitzer Center and Internews, the fellowship supports an international journalist to report on a systemic global issue in his or her home country. The fellowship also provides support from the Pulitzer Center for editorial oversight, multimedia development, outreach and assistance with placement in U.S. news media outlets.

Ana was selected as the winner from a field of more than 220 applications from nearly 80 countries.

Ana's work has appeared in IRIN News, Rappler, and Marie Claire (Philippines), among other publications. She has reported on HIV/AIDS, gender issues, sexual violence and reproductive health rights across the Asia Pacific and Middle East region covering Indonesia (Aceh), Thailand, Jordan, Israel, Papua New Guinea and her home country, the Philippines. Living in one of the most disaster prone countries in the world, Ana has also begun writing about disaster preparedness and response and the many ways they are interconnected with reproductive health and population.

As this year's Miel fellow, Ana is working on a project about the tens of thousands of Filipino women who leave their families to find work abroad. Roughly 10 percent, or $18.6 billion of the Philippines GDP comes from remittances sent home by migrant workers. Almost half of the migrant workers from the Philippines are women, filling vacancies in the service sector mostly as nannies and domestic helpers.

Most of them view migration as a temporary project and necessary sacrifice to secure the two things that would secure a future for her children: a home and an education. But for many of these women, this simple aspiration comes at a cost that cannot be translated into monetary terms.

A mother's presence is deferred for the promise of economic gain and years that would have been spent seeing her children grow up are spent watching over other people's children. For those working as undocumented migrants, there is no option to travel back to the Philippines to visit and the separation drags on for years.

See Ana's reporting here.

Legacy of Persephone Miel

Persephone Miel believed in the transformative power of journalism.

After more than 20 years in media development overseas and at home she knew that the best journalism was local. A former Senior Adviser at Internews and Fellow at the Berkman Center for Internet & Society at The Harvard Law School, Persephone fought to advance the work of international journalists and ensure that their voices would be heard. She believed that the most effective interventions combined top-level journalism training with the freedom to tackle the toughest stories. Strong partnerships are needed to provide support for those journalists to do the reporting that financially strapped or politically repressed media could not or would not undertake.

For those reasons, just before she died in 2010, she told friends that the best way to memorialize her life's work would be to capture that formula in a fellowship. She wanted to enable international journalists to work with the Pulitzer Center to produce in-depth journalism at the local level and then disseminate it to a global audience.

She personally bequeathed the money to start the Persephone Miel Fellowship Fund, to be overseen by the Pulitzer Center in collaboration with Internews. Additional support has come from her family and friends and from all who want to honor her legacy and support international journalism. We seek to continually grow the Persephone Miel Fellowship Fund to honor her memory and support journalists outside the United States to do the kind of reporting they've always wanted to do and enable them to bring their work to a broader audience.

Previous Miel fellows have come from Nigeria, Russia and South Asia. Their work has appeared across an array of platforms, including Foreign Policy, Newsweek, Daily Beast, Boston Review, The Washington Post, Caravan, and World Policy Journal.

Support the Persephone Miel Fellowship

We're committed to supporting at least one fellowship a year to continue Persephone's wishes. We hope to raise enough support to endow the fellowships and to increase the number of fellows we support each year.

Internews and Pulitzer Center have agreed that donations for the fellowship will be maintained in a restricted Pulitzer Center account.

Please donate today to the Persephone Miel Fellowship Fund.
RELATED ISSUES