Dear Councilmember Crystal Hudson,
The United States federal mandate requires that employees cannot work over 40 hours a week without additional overtime pay. Yet over 300,000 New York City residents have 24-hour work days, receiving only half of the pay they deserve.
In "Rough Roads: The Exploitation of Filipino Truck Drivers in Europe," published by Rappler with support from the Pulitzer Center, author Ana P. Santos describes the exploitative working conditions that migrant truck drivers face in the European Union.  Randy, a Filipino truck driver in the Netherlands, filed a human trafficking complaint with Dutch authorities against King's Transport, a shell company that operated an exploitative trucking business in the E.U. The employer is accused of rigging the tracking device to bypass mandatory rest times and paying less than promised. The case was dismissed with the prosecutor justifying the conditions as "unfortunate and unfavorable" but "not slavery conditions" and thus not considered to be human trafficking. Randy came to Europe looking for better opportunities after a typhoon destroyed his home in the Philippines. Instead, he was met with exploitative working conditions and a justice system that could not protect him. 
Unfortunately, Randy is not unique in his situation, because many exploitative jobs are geared towards and done by immigrants and migrants in difficult circumstances. Exploitative jobs span throughout the world from the sweatshops of China and Turkey to the agriculture industry of Egypt, India, and the United States.
New York City alone houses one of the most exploitative growing industries: the home care industry. Home aides, many of whom are women of color, are assigned 24-hour work shifts and paid for just 13 hours of this time. I saw the effects of the home care industry first hand, as my immigrant aunt came home at 3:00AM to shower and eat just to return to work three hours later. The job is all-consuming; many employees live with their clients and wake up periodically throughout the night to help them use the bathroom or shift sleeping positions. It is a physically and mentally exhausting job and, like Randy's job, often causes fatigue and loneliness. 
There is hope, however. Three months ago, a bill was proposed to limit the maximum hours of each shift to twelve hours for home health aides. Your support would change the trajectory of the homecare industry and provide relief for hundreds of thousands of home attendees in our community. Additionally, new safeguards must be implemented to hold exploitative employers accountable, such as having inspectors check working conditions every few months and sending anonymous surveys in different languages to employees. The wage minimum must be enforced in all industrial sectors and information sessions should be hosted to educate workers on their rights to unionize and appeal to the National Labor Relations Board. It will no doubt take time and energy to implement reforms, but I strongly recommend you consider the wellbeing of the hundred of thousands of exploited workers as you make your decisions. 
Sincerely,
Vanessa Chen
---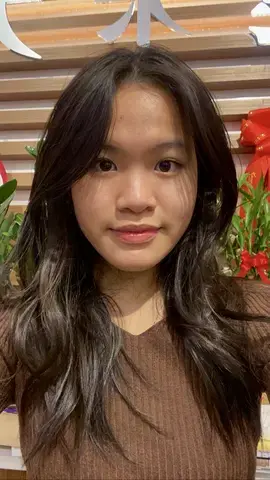 Vanessa (she/her) is a highschool junior. She loves experimenting with different forms of literature and studied journalism over the summer. Some of her work can be seen in the Detroit Writing Room's Perspectives Magazine. She is a podcast editor and conversationalist at the Round Table, a Next Generation Politics Podcast dedicated to bridging the divides in our country through cross-partisan discussions. She has also organized multiple community events, including gatherings where Chinatown youth can bond, and protests against displacement. Beyond her interests in social activism, Vanessa is the executive producer for her school's theater community and produced her school's fall musical, "Matilda."
Read more winning entries from the 2022 Local Letters for Global Change contest!