This letter features reporting from "How AI-Powered Tech Landed Man in Jail with Scant Evidence" by Garance Burke, Juliet Linderman, Martha Mendoza, and Michael Tarm, a Pulitzer Center reporting project
Greetings, Councilmember Hillis, 
I am writing this email today to discuss the utilization of Spotspotter technology within Atlanta. Recently, I read a series by the Pulitzer Center titled Tracked. The series addressed several instances of the use of technology to help communities, while also talking about the negative effects of the use of these technologies. A few stories addressed ShotSpotter, a technology advertised as a way to detect gunshots within areas that have high rates of gun violence. 
However, the articles within this project discuss how the ShotSpotter system is extremely flawed. Research conducted by many cities has shown that the information that is collected by ShotSpotter is not reliable and does little to nothing to reduce the amount of gun violence within communities. In Chicago, for example, it was reported that the ShotSpotter tech had misclassified the sounds of cars backfiring as well as fireworks as gunshots. The Inspector General's office of Chicago reported that between January 2020 and May 2021, out of 50,000 alerts of gunfire, only 4,500 showed any sign of there being gunfire at the locations flagged by the system. 
In addition, it was reported that most of the systems set up were placed in majority Black and Latinx communities, where it flagged residents for "unnecessary and hostile" encounters. This practice of labeling people of color as aggressors led to the shooting death of Adam Toledo, a 13-year-old living in Chicago. While the technology, if utilized properly, can be good in aiding the response to gunfire and potentially fatal shooting situations, the negative impacts in my opinion far outweigh the positives of using this technology. 
One of the articles from the series, "How AI-Powered Tech Landed Man in Jail with Scant Evidence," describes how the technology falsely tied a man to a murder he did not commit. The only proof they had that tied Michael Williams (then 65) to the murder was a video of a car driving through an intersection, as well as one loud bang detected by the ShotSpotter technology. Williams sat in jail for nearly a year, contemplating suicide, before judges finally threw out the case due to insufficient evidence. If this technology could be used to lock up innocent people based solely on the fact that they were in an area where a loud bang was heard, especially in areas where those from marginalized communities gather, what happened to Michael Williams could happen to anyone within the city of Atlanta. 
I am asking for the Atlanta Public Safety Committee to reconsider the use of the ShotSpotter and instead redirect the money used to fund the use of the technology to either the training of the police department or to other programs within the city dedicated to supporting the community. ShotSpotter is another form of oppressive technology that does little to deter crime and leads to even more injustice within the criminal justice system. This technology has no place in our city.
Sincerely,
Taliyah Langston
*A note on this letter: In November 2022, the Atlanta Police Department discontinued use of ShotSpotter, following the end of a free trial period.
---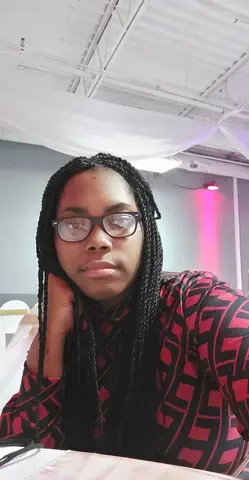 Taliyah Langston is a sophomore at Stone Mountain High School in Atlanta, Georgia. Taliyah is a student who loves learning about all things science and aspires to work in the microbiology field. Her favorite activity is listening to music as a way to destress. After seeing the increasing amount of violence being caused by the police, she felt compelled to write this letter in the hopes that more people can become aware of the issue, especially now that AI technology could be involved in these potentially fatal situations.
Read more winning entries from the 2022 Local Letters for Global Change contest!