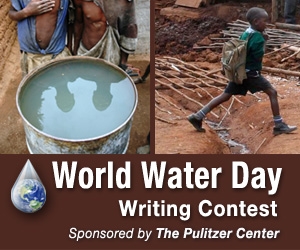 In March 2010, the Pulitzer Center again partnered with Helium to produce the Global Issues/Citizen Voices Writing contest. In this round, contestants were challenged to craft essays related to international water issues with the following prompt:

Inadequate access to safe water and sanitation claims 4,500 lives a day. What should we do about it?

Read winning World Water Day writing contest essay by Winn Mete

Read all essays below, or submit your own below.