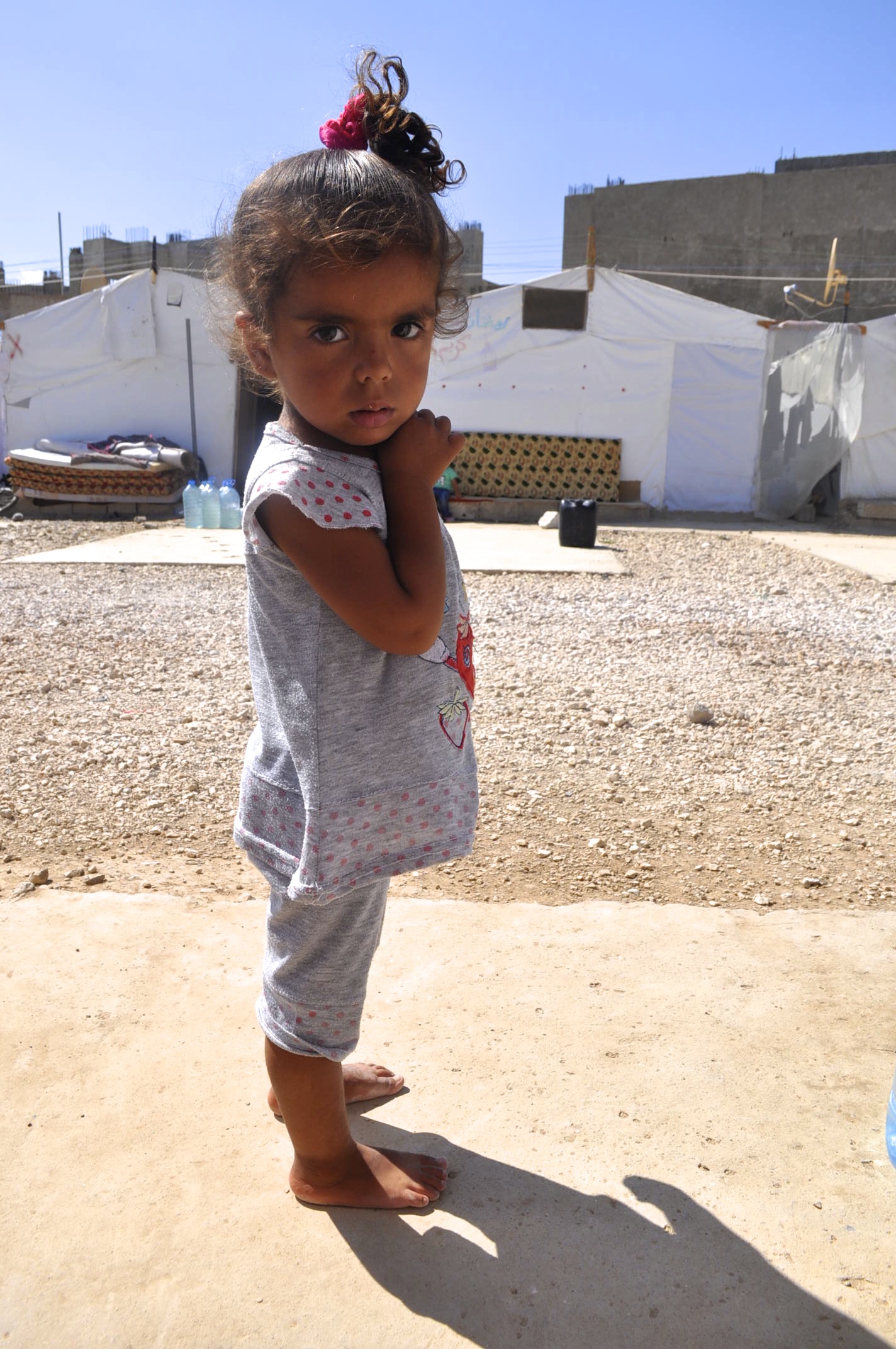 EL-MARJ, Lebanon—Alaa, age 24, left Yarmouk in 2012, when shelling first hit the Palestinian refugee camp in Damascus. She now lives in Lebanon's Beqaa Valley, just a few miles from the Syrian border, in an informal camp with 40 other refugee families. As a Palestinian from Syria, Alaa was born displaced. She's been a refugee for 24 years and a double refugee for two. But only recently has she become illegal.

"I haven't left this camp since June," Alaa told me. Her Lebanese residency expired a few months ago, and according to Lebanon's new regulations, Palestinians from Syria cannot renew their residence permits. Fearing detention and deportation, Alaa stays within the camp, a cluster of tents tucked behind a factory building on a rented plot about the size of a football field.

Amid the millions of refugees from Syria flooding into neighboring countries like Lebanon and Jordan, a minority group is being quietly denied entry, detained, deported, and pushed out in any way possible: Palestinians. They are refugees who literally have nowhere to go.

In recent months, Jordanian and Lebanese authorities have acknowledged that Palestinians from Syria are not welcome to asylum in the same way that other Syrian refugees are. Jordan and Lebanon have respectively been barring Palestinians from entry since January and August 2013, in contrast with the treatment of some 600,000 Syrian nationals in Jordan and 1.5 million in Lebanon, according to Human Rights Watch. The organization has also documented forcible deportations of Palestinians—women and children included—from both countries.

Alaa's family is still in Yarmouk, where severe fighting followed by a months-long siege beginning in 2012 led to hundreds of civilian deaths, mostly from starvation. Once home to some 180,000 Palestinian refugees, Yarmouk has been reduced to a population of roughly 18,000, including Syrian nationals, still trapped with almost no access to food and medical supplies. UNRWA, the United Nations' specialized refugee-relief agency for Palestinians, tracks its humanitarian access to the camp—or more often, lack thereof—on a daily basis.

"I talk to my parents when I can, but the situation is not good," Alaa told me.

When Syria's conflict began, most Palestinians there entered bordering countries, just like others fleeing the conflict. There are now some 14,000 Palestinian refugees from Syria in Jordan and approximately 40,000 in Lebanon. But because UNRWA, rather than UNHCR, the United Nations' broader refugee-coordination agency, is expected to handle the specific case of Palestinians regardless of which country they're in, Palestinians from Syria are excluded in all the UN's regional response plans, budgets, and appeals for the Syrian crisis.

The semantic split between Syrian refugees and Palestinian refugees from Syria, in other words, means the UN handles them differently. But as refugees, Palestinians escaping Syria have the same international legal rights as Syrian nationals, and customary international law compels Lebanon and Jordan not to send refugees back into a conflict zone. "[T]he standards of international law are the same across the board," said Human Rights Watch's Syria and Lebanon researcher Lama Fakih in an interview. Just because a refugee is originally Palestinian doesn't make him any less vulnerable in Syria—deporting him or refusing him asylum is thus a clear breach of international responsibilities.

Lebanon's minister of the interior issued a statement in May saying "there is no decision preventing Palestinian refugees in Syria from entering Lebanon and passing through the country." But the same statement stipulated that Palestinian refugees from Syria could only enter Lebanon if they met difficult and costly requirements, such as having a valid plane ticket for a third country. Amnesty International has also documented instances of Lebanon arbitrarily denying Palestinians entry, or forcibly deporting them.

Meanwhile, Palestinian refugees from Syria already living in Lebanon before the May 2014 statement were first subject to the exorbitant $200 annual renewal fee all refugees must pay for legal residency—and then barred from renewing their residence permits altogether.

"Palestinian refugees from Syria are living in fear," said UNRWA's Lebanon Public Information Officer Zizette Darkazally. Those without valid visas are constantly subjected to detention, she added, and considered illegal without having committed any crime. "Bear in mind they are in Lebanon because they are fleeing a war, not because they actually want to be here."

In Jordan, Prime Minister Abdullah Ensour said that Palestinians fleeing Syria should be allowed to return to their places of origin in Israel and Palestine. "Jordan is not a place to solve Israel's problems," Ensour said in an interview with Al-Hayat, adding that receiving those refugees would lead to another wave of displacement. "Our Palestinian brothers in Syria have the right to go back to their country of origin. They should stay in Syria until the end of the crisis." According to Human Rights Watch, the head of Jordan's Royal Hashemite Court also said a large influx of Palestinians would change Jordan's demographic balance and cause instability.

The political issue of Palestinians' right of return—that is, the refugees' right to go back to their land in what is now Israel and the Palestinian territories—complicates the problem. Resettlement, a standard "durable solution" that the UN's refugee agency seeks for many of its registered refugees, is often taboo for Palestinians. The Palestine Liberation Organization (PLO) and Arab League reject and actively discourage local integration or third-country resettlement of Palestinian refugees, according to Human Rights Watch, as these options might undermine the right to return. But the alternative, Human Rights Watch's Middle East and North Africa Deputy Director Nadim Houry pointed out at a press conference in Amman, is leaving Palestinians to die in Syria.

"We cannot sacrifice Palestinian people in the name of the Palestinian cause," Houry said.

Instead, Human Rights Watch has suggested, neighboring countries should open asylum to Palestinians, with other countries sharing the burden via financial assistance and "temporary resettlement without prejudice to their right of return." The group also suggested that Israel should permit Palestinian refugees from Syria to return to areas now administered by Palestinian authorities.

Palestinians confronted a similar situation in the early 2000s following the U.S.-led invasion of Iraq and ensuing sectarian violence, when a few thousand Palestinian-Iraqis found themselves trapped in camps on Iraq's borders with Syria and Jordan. Similarly denied entry by neighboring countries but fearing death and persecution where they were, the Palestinian-Iraqis spent years in these camps. UNHCR eventually sent them to Chile, Iceland, Sweden, Canada, New Zealand, Australia, Ireland, and the U.S. over a period of years. That kind of third-country option seems less likely for Palestinian refugees from Syria, though, because UNRWA, which is responsible for them, can provide services but not resettlement. Since Iraq is outside of UNRWA's mandate, UNHCR was able to step in on behalf of the Palestinians stuck there.

UNRWA, meanwhile, was originally set up as a temporary agency for a supposedly temporary problem, and its geographical and operational scope is strictly defined: direct relief, works programs, five territories only. While UNHCR seeks durable solutions, UNRWA only provides services. But 64 years into the Israeli-Palestinian conflict, with violence rising across the Middle East, Palestinian refugees are increasingly unwanted—a condition outside the scope of UNRWA's capabilities.

Jordan and Lebanon have both had political problems with Palestinians. Yasser Arafat's PLO clashed violently with King Hussein's forces during Jordan's Black September of 1970. The PLO and Palestinian refugees were also involved as both perpetrators and victims in Lebanon's 15-year civil war—most famously in the Sabra and Shatila massacre in 1982, when thousands of Palestinians and Lebanese were killed in a Beirut refugee camp. Palestinians remain an easy scapegoat for domestic problems in both countries, whether in the form of Palestinian-Jordanian identity politics or sectarian pressure from refugees on Lebanon's confessional system, which ties governmental positions to an artificial religious ratio.

UN agencies, along with non-governmental and human-rights organizations, acknowledge that Jordan and Lebanon are facing formidable refugee challenges. Lebanon has taken in refugees in numbers totaling more than one-fourth of the country's pre-existing population of 4 million. Jordan has registered more than 600,000 Syrians, along with 29,000 Iraqis and some 4,000 others, on top of 2 million UNRWA-registered Palestinians. Both countries are poor, and struggling to keep their infrastructure and economies afloat while fending off violence and extremism across every border.

As Jordan and Lebanon try to stem the refugee flow, the most vulnerable are the first to be kicked out or not let in. Palestinians from Syria are a minority within a minority, without a state to speak for them. The governments that surround them speak of their cause, while shoving them around between camps, sieges, bombings, and war. Their ostensible solution is return, but as Israeli occupation continues and Gaza burns, what are the chances of that?

"Some of the [Palestinian refugees from Syria] in Lebanon are refugees not only for the second time, but for the third and even fourth time," Darkazally said. They join some 450,000 Palestinians who are already living in Lebanon, and suffering from unemployment, poverty, and overcrowding as they wait in the hopes of return to Palestine. These refugees are registered with UNRWA Lebanon and protected from deportation. Those who came from Syria, however, are legally distinct—so Lebanese authorities can actively push them back into war.

UNRWA advocates that Palestinians be treated equally to others fleeing Syria, urging Jordan and Lebanon to uphold humanitarian principles of temporary protection, said UNRWA spokesperson Chris Gunness. Meanwhile, UNRWA provides Palestinians with relief, protection, education, and health services. But it can't do so if refugees are blocked at the border.

The situation is complex, Darkazally said, but refugees from Syria—Palestinian or not—need protection. "They're fleeing a war. Where should they go?"

"Closing the door in the face of the most vulnerable cannot be the answer," Fakih said. "You cannot tell people, 'Just stay and die.'"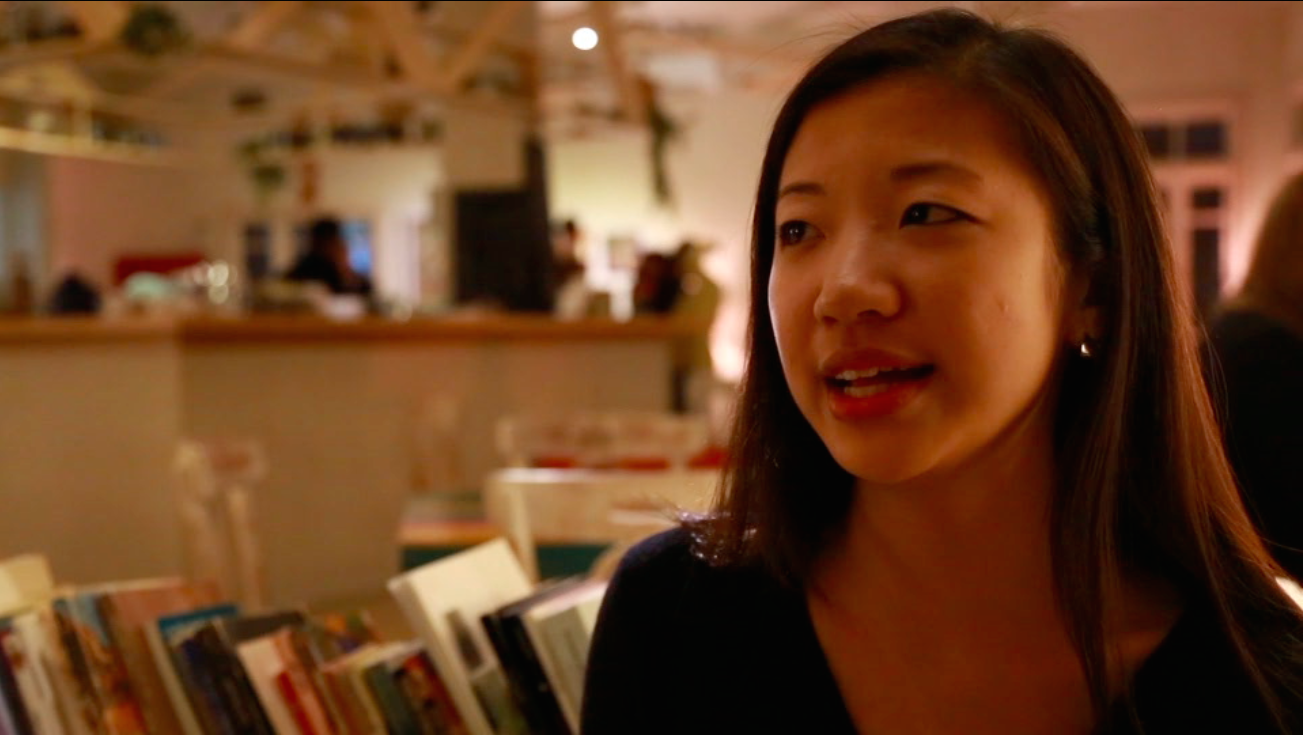 Jordan and Lebanon are overwhelmed with millions of refugees, conflict across every border, and need...
RELATED ISSUES

Governance

Issue
Migration and Refugees
Migration and Refugees