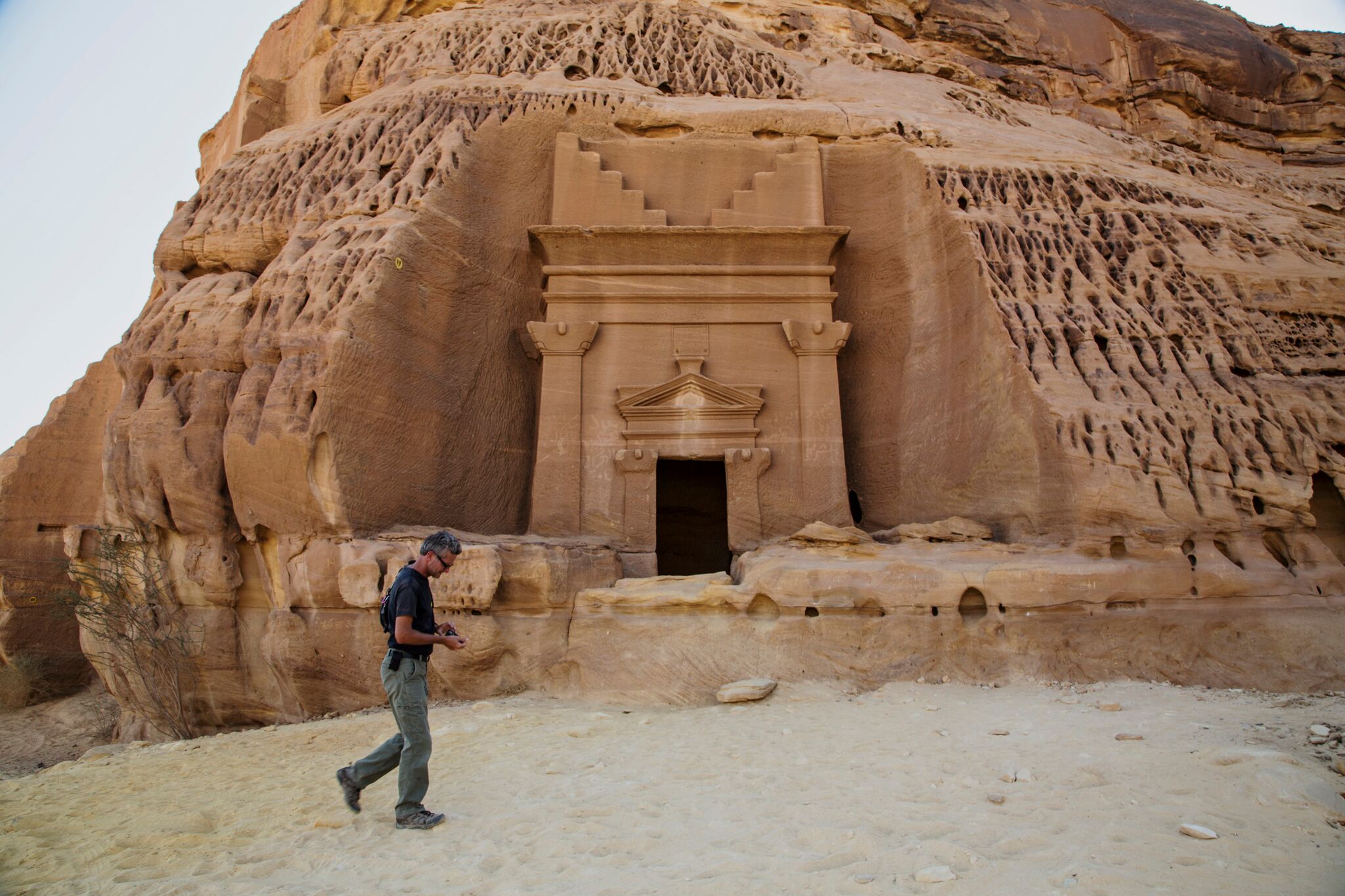 There are thousands of wells in the old Hejaz. We walk to them.

Sometimes their water is sweet. More often it is salt. It matters little. These wells, which pock the long-disused caravan trails of Arabia, are monuments to human survival. Each concentrates a fine distillation of the landscape. And the same applies to the people who drink from them. In the Hejaz—the fabled realm of a vanished kingdom of the Hashemites, who once ruled the Red Sea coast of Saudi Arabia—there are bustling wells and lonesome wells. There are wells whose waters convey the chemistry of sadness or joy. Each represents a cosmos in a bucket. We take our bearings off them.

Wadi Wasit is a well of forgetting.

We reach it on a fiery day in August. We are halfway through a more than 700-mile foot journey, perhaps the first made in generations, from Jeddah to Jordan. We rest in the dendrites of gray shade thrown by the well's two thorn trees. Here we meet the running man.

To read the full story in National Geographic click here.

Visit National Geographic to follow the Out of Eden Walk in real-time online.
RELATED ISSUES