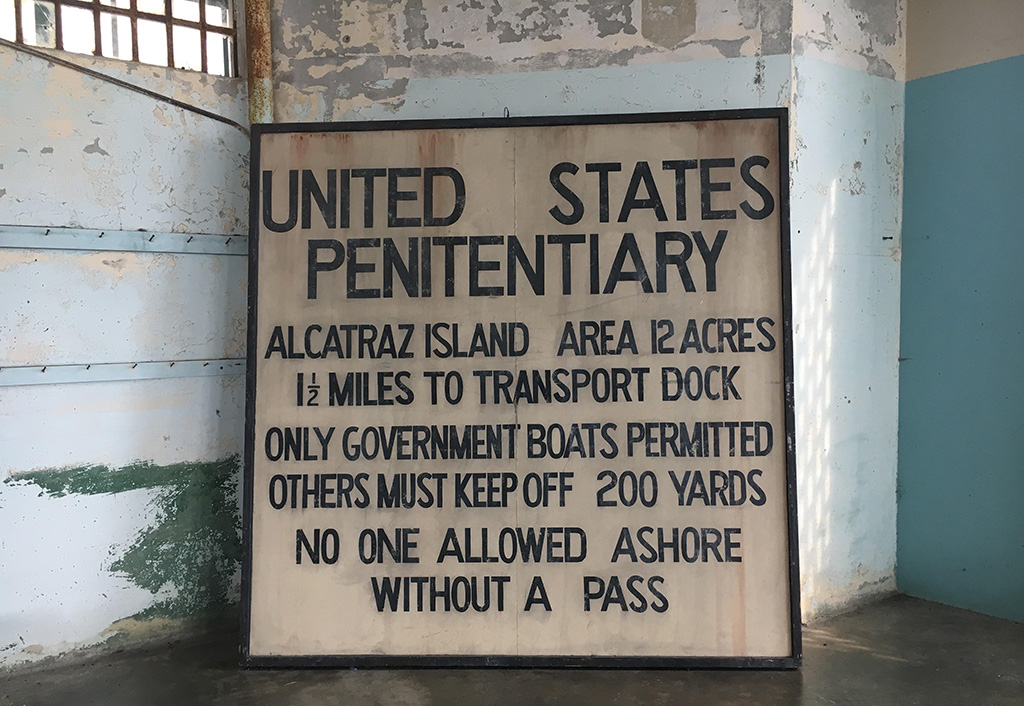 After she was imprisoned and held in solitary confinement in Iran, Sarah Shourd coped with her post-traumatic stress disorder by diving deep into the stories of other inmates across the United States who had spent time in solitary confinement. From her correspondence with the prisoners stemmed The Box, a play that merged this collection of stories with her own. The play first debuted in 2016 at Z Space in San Francisco and was later performed in Alcatraz's New Industries Building on July 14 and 15, 2019. "We're All Here," a scene from The Box, was filmed as part of the Alcatraz performance. 
The play was produced by the Pulitzer Center, Toni Rembe, and Arthur Rock; and presented by the Stanford Graphic Novel Project, the Success Center, and the Golden Gate National Parks Conservancy.
For more information on The Box, visit www.sarahshourd.com. 
RELATED ISSUES