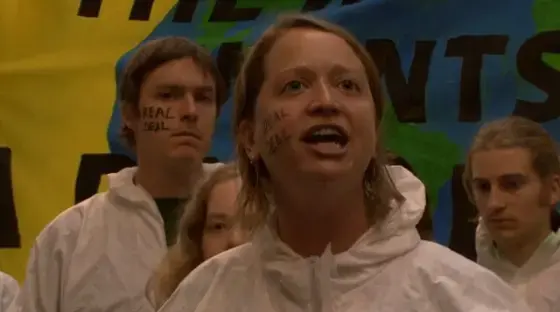 Pulitzer Center Student Fellow Sara Peach interviewed youth leaders and activists from around the world attending the COP15 conference for her reporting project "Youth Change the Climate in Copenhagen."

In these segments, Peach captures perspectives on climate change from youth around the world.

Here, Ruchi Jain, of India discusses the fate of the Ganges, one of India's major rivers which flows nearly 1600 miles from northern India into Bangladesh. "Ganges is literally the lifeline of millions of people... It's sacred. It's holy. And you cannot let... something that is so close to you die out."



"The basic problem about climate change, as I can tell, is how we see ourselves separate from nature." Jessica Yuan, of China, shares her thoughts on facing environmental challenges.



"Climate change really is one of those issues - the more you know, the more you just feel a deep responsibility to act." Brianna Cayo-Cotter shares her thoughts on youth activism and the evolution of climate change discourse in the United States.



This story was reported for the Pulitzer Center on Crisis Reporting as part of the Copenhagen News Collaborative, a cooperative project of several independent news organizations. Check out the feed here from Mother Jones.
RELATED ISSUES