The Venezuelan National Guard clashed with protesters on Saturday and humanitarian aid was blocked from entering the country from Colombia and Brazil. For the latest on Venezuela's continuing political crisis, Hari Sreenivasan spoke with special correspondent Nadja Drost from Urena, Venezuela and The New York Times' Nicholas Casey from Cucuta, Colombia.
Transcript
Hari Sreenivasan:
Good evening and thank you for joining us.
Tension continues to rise in Venezuela today over whether humanitarian aid will be allowed into the country. The national guard tear-gassed protesters from both Venezuela and Colombia who tried to reach bridges between the countries. The clashes happened in the bordering cities of Urena in Venezuela and Cucuta in Colombia. On the Colombian side of the bridges, opposition protesters tried to escort trucks with emergency food and medical aid into Venezuela using what leaders call a "humanitarian avalanche". On the Venezuelan side of the border the Venezuela national guard injured more than two dozen people as protesters set fire to buses.
PBS NewsHour Special Correspondent Nadja Drost is in Urena, Venezuela reporting with support from the Pulitzer Center.
Nadja Drost:
I saw one bag burned and crashed into a house and then the house was set on fire. So I think that for the protesters who wanted this to be a peaceful event that chance was lost when some of the actions of the protesters turned violent. However, we did see an attempt at a negotiation. I was with a group of Congress men and women from the National Assembly, which is currently held in contempt by the Maduro government and they were trying to walk very calmly towards the National Guard and the National Guard responded by tossing tear gas and everybody started running back and have become dispersed once again. So it's unclear as to whether those members of the National Assembly are going to be making another attempt to try to reach the National Guard and have some kind of dialogue with them.
Hari Sreenivasan:
Venezuela's president Nicolás Mauro says the aid is a precursor to an american invasion and continues to pledge to keep the assistance out. Earlier, opposition leader Juan Guaido appeared in Cucuta with the presidents of Colombia and Paraguay and called on troops and supporters of Maduro to allow the aid into Venezuela. The New York Times' Andes bureau chief Nicholas Casey joins us now from Cucuta, Colombia.
Nicholas Casey:
So basically, the Opposition's been trying to get food past Nicolás Mauro Maduro's blockade at the borders and they haven't been able to. They've amassed hundreds of people on some of the bridges that looks like it'sbeen thousands. But Maduro has been pretty strict about not letting the full number of aid shipments get in. On one border there were some aid that got in but it got burned by the soldiers on the other side. And here is this bridge I'm on they've been trying to make the aid get through but it hasn't been able to get past basically a huge wave of tear gas. There have been rocks throwings, the food behind me is not really getting anywhere, it doesn't look like it's getting anywhere today.
Hari Sreenivasan:
So people are on the Colombia side of the bridge, throwing rocks and the Venezuelan military's throwing tear gas back at them?
Nicholas Casey:
Exactly. It started with the Venezuelan military with the tear gas and it got to the point where you had hundreds of people tossing rocks up to people onto the bridge and then throwing them back at the Venezuelan military. It's just gotten to be pretty messy. The idea behind this was that it was going to be a peaceful march and that people would come to the bridge and try to convince the military, which also suffers from shortages of food and medicine to join them. But when it turned into a fight, it just doesn't look like it's going to get resolved.
Hari Sreenivasan:
You know, Nicolas Maduro this afternoon severed basically all diplomatic and political ties with Colombia. He's saying look this is a staging ground for violence against Venezuelans.
Nicholas Casey:
And this is huge because Colombia and Venezuela have been at loggerheads many times before, they've even had troops on their borders during Hugo Chavez's time. And for Maduro to come out and withdraw the diplomats, severing ties the country right next to you is a big deal.
Hari Sreenivasan:
Does Juan Guido have a plan B? I mean, this ended up becoming a bit of an apex. This day, we're trying to get this humanitarian aid into the country and this was the day where Maduro was going to try to amass his forces to try to stop it.
Nicholas Casey:
If he's got a plan B, he hasn't told anyone hardly what it is at this point. There was only a plan A which was to get this border opened, to get the aid on to the other side of the border. Now what we're looking at might be something much longer standoff here. The trucks just sort of sitting there, sort of a trench style conflict where both sides dig into these border bridges and nothing passes through them.
Hari Sreenivasan:
Earlier this week you cataloged the migration or the exodus out of Venezuela. At this point, they are not able to get out of any of these land routes.
Nicholas Casey:
Well no, not Cucuta. That route that I was on with the migrants starts here and then goes up to 12000 foot pass in the Andes. People used to be able to walk through this, you know, whatever they want to and start their journey no matter how tough it was. If they want to start that today they wouldn't be able to do that.
Hari Sreenivasan:
Nicholas, the sentiment there? The people were optimistic, I assume this morning when they wanted to see the shipments go through. As the day has progressed what are people thinking and feeling there?
Nicholas Casey:
Well, I think people are trying to watch to see what's going to happen next, whether this somehow starts to make it through or more people start to defect from the National Guard. There's been some defections here. It's a big crowds that are massing here again. The situations are changing by the minute. But yeah we'll have to see.
Hari Sreenivasan:
So can you tell me a little bit about the soldiers that were supposed to be on those bridges from the Venezuelan side who defected today?
Nicholas Casey:
Yes, I was actually here when some of this happened. Suddenly there were cheers and commotion and members of the National Guard started to come over. There were eight of them, they were brought over to my immigration building on the other side of the border. They essentially had defected to the side and they're going to stay in Colombia.
Hari Sreenivasan:
Because it's got to be hard for some of those soldiers who have families who aren't getting enough to eat that this humanitarian aid would benefit?
Nicholas Casey:
This is the opposition's argument, which is that the soldiers which are throwing the tear gas also are suffering the same problems the average Venezuelans do. They don't have food for their own families. This has been the offer of Juan Guaido to offer people amnesty if they come over to this side and you know I think you'll see probably more of these defections as time passes.
Hari Sreenivasan:
All right. New York Times' Nicholas Casey joining us via Skype from Colombia. Thanks so much.
Nicholas Casey:
Thanks, Hari
RELATED ISSUES

Governance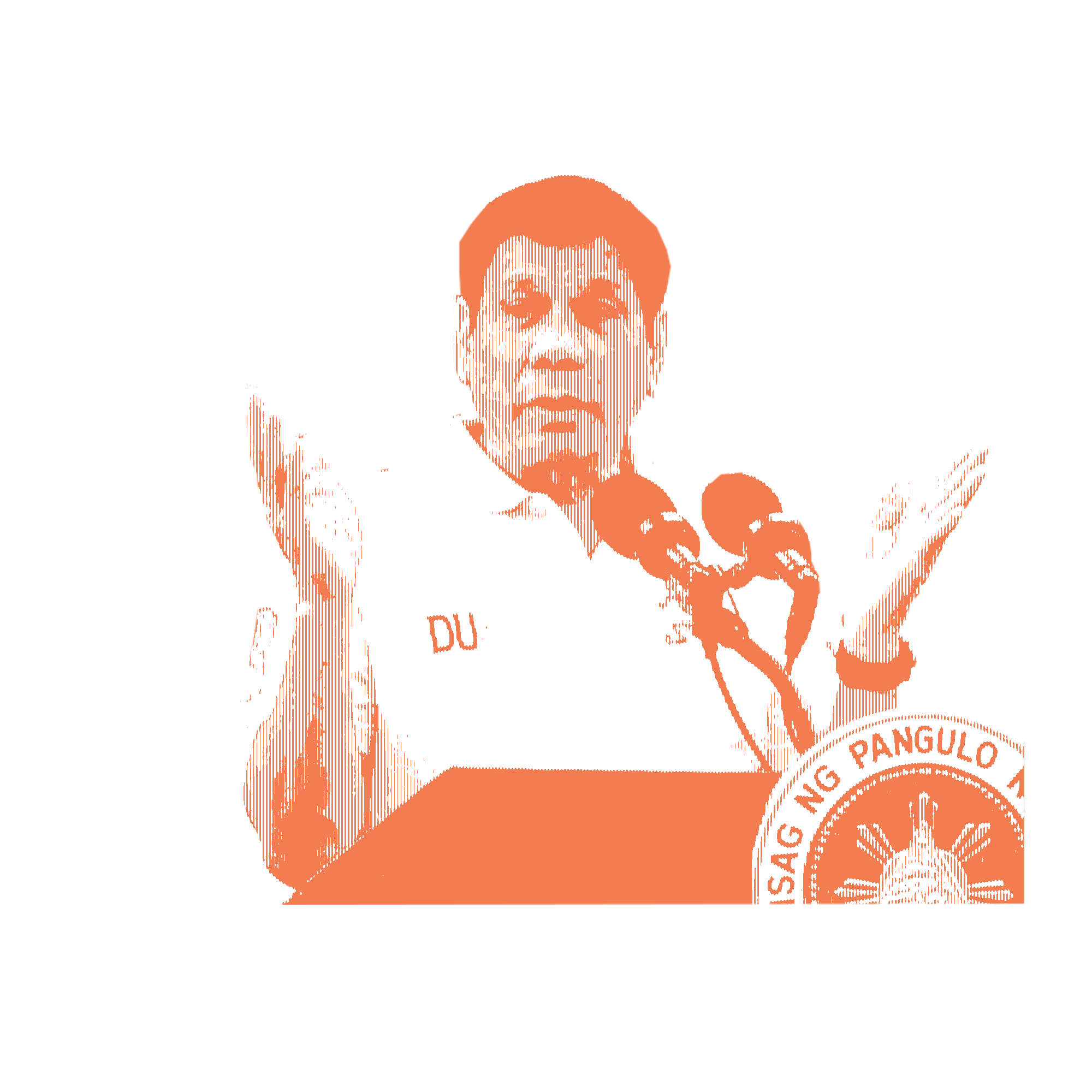 Issue
The New Authoritarians
The New Authoritarians